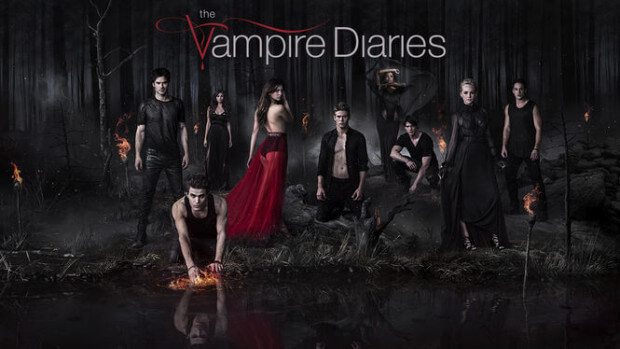 You again? We must stop meeting like this… Well, while you're here I may as well give you the lowdown of this weeks additions to Netflix UK.
First up we have the award winning Greek tragedy, "Miss Violence". On her 11th birthday, Angeliki jumps from her apartment balcony to her death – with a smile on her face. As the police investigate the reasons for this apparent suicide, the family are suspiciously calm and insist it was just an accident. What hellish secrets could they be hiding?
Renée Zellweger, Catherine Zeta-Jones and Richard Gere star in the musical crime drama "Chicago" which tells the story of Velma and Roxie as they try to find fame in 1920's Chicago. There is one slight problem though, they're both on death-row for murder.
I think that's enough death for now. So let's move on to the undead. Season 5 of "The Vampire Diaries" was added this week and follows brothers Stefan and Damon. Trapped in non-aging adolescent bodies they… um… I dunno, they probably bite people and do other vampire things and stuff. OK, I'll admit, I've never watched it! If you're a fan of the show then you'll know what it's about already – just rejoice in the fact that season 5 has been added to Netflix UK!
That's it from me this week, read on for the full list of this week's additions:
New Movies Streaming on Netflix UK:
Bon Voyage! (1962)
Chicago (2002)
The Computer Wore Tennis Shoes (1969)
The Covenant (2006)
Daawat-e-Ishq (2014)
Deceptive Practice: The Mysteries and Mentors of Ricky Jay (2012)
I Will Follow (2010)
The Lost Medallion (2013)
Miss Violence (2013)
Next Stop Wonderland (1998)
Pineapple Express (2008) – Streaming Again
Preservation (2014)
Vampire Academy (2014)
New TV Series Streaming on Netflix UK:
Forensic Files (2000) [Season 1 Added]
The Office (U.S.) (2005-2012) [Season 9 Added]
The Vampire Diaries (2009-2013) [Season 5 Added]