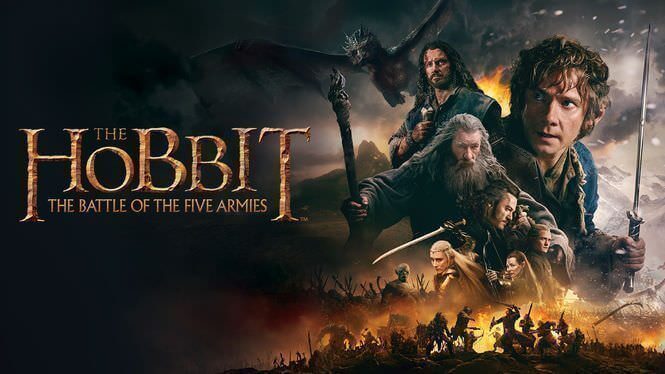 This week's big addition is the third and final film in The Hobbit series: "The Hobbit: The Battle of the Five Armies". Bilbo and friends go to war trying to protect the Lonely Mountain and its hoards of gold.
Australian horror-thriller "The Babadook" sees a children's story book come to life with horrific consequences. It's a clever film that actually makes you think a bit more than most horrors.
The 1984 classic "Starman" has also been added this week. The John Carpenter film follows an alien who, after crash-landing on Earth, takes on the form of a recently deceased man. While trying to evade the government he asks the man's widow to help him escape.
Article Continues Below...
And, finally, fans of great British comedy series "Black Adder" will be pleased to know that the first 2 seasons have returned to Netflix this week along with their Christmas Special: "Black Adder's A Christmas Carol".
New Movies Streaming on Netflix UK:
Are We There Yet? (2005) The Babadook (2014) Colin Quinn: Unconstitutional (2015) Doing Hard Time (2004) Force 10 from Navarone (1978) The Hobbit: The Battle of the Five Armies (2014) It's All Gone Pete Tong (2004) The Legend of Billie Jean [Fair Is Fair] (1985) Let It Ride (1989) – Streaming Again Love, Rosie (2014) Mickey's Once Upon a Christmas (1999) The Mountain Men (1980) The November Man (2014) Spike Island (2012) Starman [John Carpenter's Starman] (1984)
New Documentaries Streaming on Netflix UK:
How to Sell a Banksy (2012) The World's Fattest Man (2010)
New TV Series Streaming on Netflix UK:
Black Adder (1989) – Streaming Again Black Adder's A Christmas Carol  (1988) – Streaming Again Heidi (2015) Hot Wheels: The Skills to Thrill (2015) LEGO: City (2011)