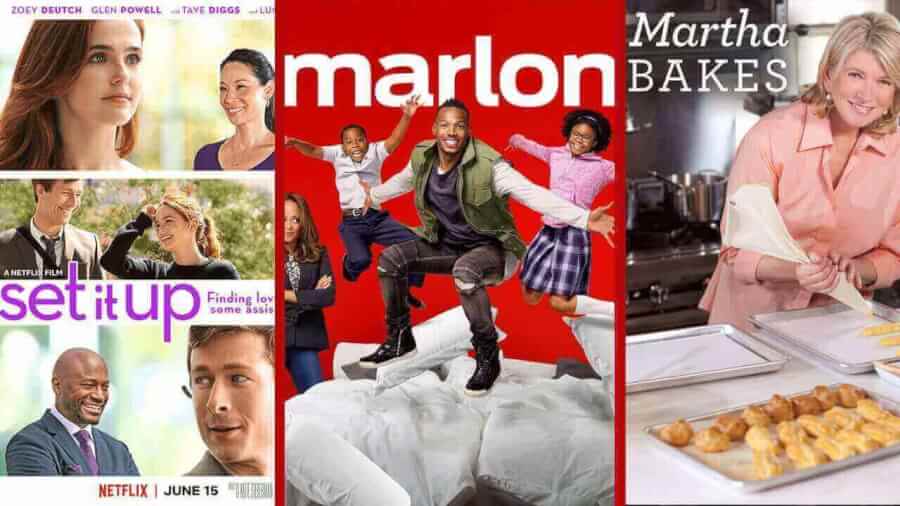 Summer is nearly here and although the weather keeps changing, Netflix won't let you down. This week, June 16th 2018, Netflix UK welcomed a total of 43 new titles available to stream. This includes 13 new movies, eight new documentaries and 22 new TV series. As we do every week, we're going to give you some insight into our top picks this week and discuss why we think they're worth watching – or at least adding to your watch list.
Sometimes we have to do things to benefit both ourselves and those around us, even if we think it may come across as an unwelcomed decision at first. Work life is hard, especially when your boss has you working nonstop. However, perhaps you realise that there's something missing in your boss's life… Love. Set It Up (2018) is a Netflix Original which follows the lives of two executive assistants and their attempts to 'set up' their bosses. Seems like a master plan, right? This show stars Lucy Lui, who plays the almighty Joan Watson in the show Elementary. Lucy Lui plays the boss in this romantic comedy along with Taye Diggs who is her future set-up companion. Zoey Deutch and Glen Powell star as the two overworked assistants.
Relationships can be complicated, especially when there are kids involved and a divorce gets in the way. However, when you're still good friends and want to make things work out, can it really be that hard to keep your two kids happy? Marlon – Season 1 (2017) is available to watch on Netflix UK and focuses on the lives of two people who have had a relatively positive divorce. Their two children, Marley and Zack, are what hold them together. Marlon Wayans, who played the hilarious Marcus Copeland in the film White Chicks back in 2004, plays the role of Marlon Wayne alongside his co-star Essence Atkins who plays the wife, Ashley Wayne. NBC has also renewed this series for a second season, which premiered on the 14th June 2018. The show is quirky, easy to watch and heartwarming.
Article Continues Below...
Our final pick of the week is one for the foodies. Season 6 of Martha Bakes (2016) is now available to watch on Netflix UK, which means Martha shares more of her recipes, techniques and secrets for home baking. If you enjoyed Chef's Table, Great British Menu, or are partial to a bit of Mary Berry and Paul Hollywood every now and again, you'll probably enjoy Martha Bakes. Each episode of season 6 has a different theme to it such as pizza dough, homemade doughnuts and one bowl desserts. Martha walks you through the recipes, ideas and techniques in the hope that you can make the perfect bake at home.
Take a look at the full list of 43 titles below:
13 New Movies
Karl Meltzer: Made to Be Broken (2017)
La hora final (The Last Hour) (2017)
Lust Stories (2018)

Netflix Original

Maktub (2018)

Netflix Original

Moshi Monsters: The Movie (2013)
Set It Up (2018)

Netflix Original

Stephen King's Sleepwalkers (1992)
Stranger than Fiction (2006)
Suite Française (2014)
Sunday's Illness (2017)

Netflix Original

The Colony (2013)
The Thousand Faces of Dunjia (2017)
Warcraft (2016)
8 New Documentaries
A New Capitalism (2017)
After the Raves – Season 1 (2017)
LEGO House – Home of the Brick (2018)
Pacificum: El retorno al océano (Pacificum: Return to The Ocean) (2017)
Screenland – Season 1 (2017)
Social Fabric – Season 1 (2017)
The Art Of… – Season 1 (2014)
The Road Trick – Season 1 (2017)
22 New TV Series
Baby Ballroom – Season 1 (2017)
Blood – Season 1 (2015)
Champions – Season 1 (2018)

Netflix Original

Enemigo íntimo – Season 1 (2018)
Hollywood Weapons: Fact or Fiction? – Season 1 (2017)
I Own Australia's Best Home – Season 1 (2016)
I Own Britain's Best Home – Season 1 (2008)
Liquid Science – Season 1 (2017)
Marlon – Season 1 (2017)

Netflix Original

Martha Bakes – Season 2 (2016)
Oh My Venus – Season 1 (2016)
Planet Earth II – Season 1 (2016)
Project Runway: Junior – Season 2 (2015)
Queer Eye – Season 2 (2018)
Rake – Season 4 (2016)
Rillington Place – Season 1 (2016)
The Fashion Fund – Season 1 (2014)
The Horn – Season 1 (2016)
The Ranch – Season 5 (2018)

Netflix Original

True: Magical Friends – Season 1 (2018)

Netflix Original

True: Wonderful Wishes – Season 1 (2018)

Netflix Original

Voltron: Legendary Defender – Season 6 (2018)

Netflix Original