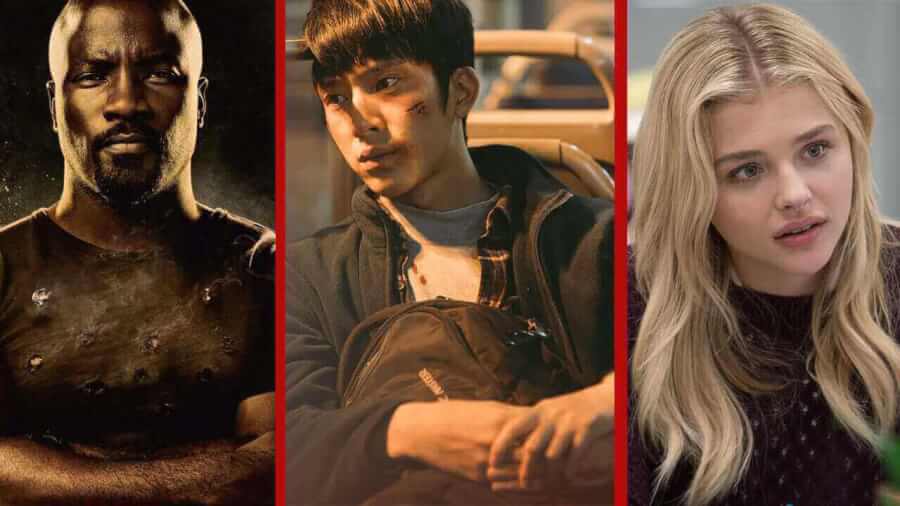 It's officially Summertime and the sunshine has dipped in and out from behind the clouds the last couple of weeks. It may not quite be the summer holidays just yet but for those of you who have time off coming up, you'll probably want some good entertainment to watch. This week, June 22nd 2018, Netflix UK welcomed a total of 28 new titles. This includes 10 new movies, 16 new TV shows, one new documentary and one new standup special. We're going to pick our top three titles from the whole list and give you a little bit of detail about what each one entails.
Those of you who have kept up-to-date on everything Marvel will probably know that the second series of Luke Cage is available to stream today. He's brave, he's bold and he's bulletproof. Luke Cage is not your average guy and when we first meet him in a series of Jessica Jones, it was easy to want to know more about him. Luke tried hard to avoid any complications or trauma in his life but when the City called and needed his help, he had no choice but to be a hero. Season two of the show has more action and deeper stories – we recommend it if you enjoy the Marvel productions and all its adventures. Luke Cage is part of the Defenders series along with Jessica Jones, Daredevil and Iron Fist.
Sometimes life is difficult. Sometimes you have to choose between your dreams and love. Separation is difficult but you know what they say: absence makes the heart grow fonder. Two people met randomly on a train. It may not seem particularly romantic but when you have a bond with someone unlike no other, you know it's worth a try. Us and Them is about two people who follow their dreams and achieve what they want to achieve all while being separated. When all is done, they realise it's time to be together again and start their lives together. This Chinese film is romantic, emotional and heartwarming.
Article Continues Below...
Can you possibly imagine there being something wrong with you but nobody can provide an answer? Imagine living day in, day out, having your body poked at by doctors to try to give you the answer you seek and still nothing comes from it. We all fear the unknown because we know there's a chance that something terrible lurks beneath. One young woman from New York suffers from seizures, psychosis and memory loss and she is determined to find out what's wrong with her. Brain on Fire is a 2016 Netflix Original which has persistence at its core. We have to look after our bodies but how can we do that if nobody knows what's wrong? So, what would you do to protect your life?
---
Check out the full list of 28 new titles below!
10 New Movies
Brain on Fire (2016)

Netflix Original

Dot 2 Dot (Dim dui dim) (2014)
Girl in Progress (2012)
Leatherface (2017)
Star Trek Beyond (2016)
Stir Crazy (1980)
The Many Faces of Ito: The Movie (2018)
The Way We Dance (2013)
Us and Them (2018)

Netflix Original

When a Stranger Calls (2006)
16 New TV Series
Club de Cuervos Presents: The Ballad of Hugo Sánchez (Season 1)
Club Friday The Series 7
Cooking on High (Season 1)

Netflix Original

Darren Brown: Miracle (Special)

Netflix Original

Full House (Season 1)
Love Rhythms – Accidental Daddy (Season 1)
Marvel's Luke Cage (Season 2)

Netflix Original

Merlin (Season 5)
Mock the Week (Latest Season)
Orange Marmalade (Season 1)
Secret (Season 1)
Shooter (Season 3)

Netflix Original

Steven Universe (Season 1)
The Underwear (Season 1)
Unsolved (Season 1)

Netflix Original

Who Are You: School 2015 (Season 1)
1 New Documentary
The Vietnam War: A Film by Ken Burns and Lynn Novick (2017)
1 New Standup Special
Hannah Gadsby: Nanette (2018)

Netflix Original