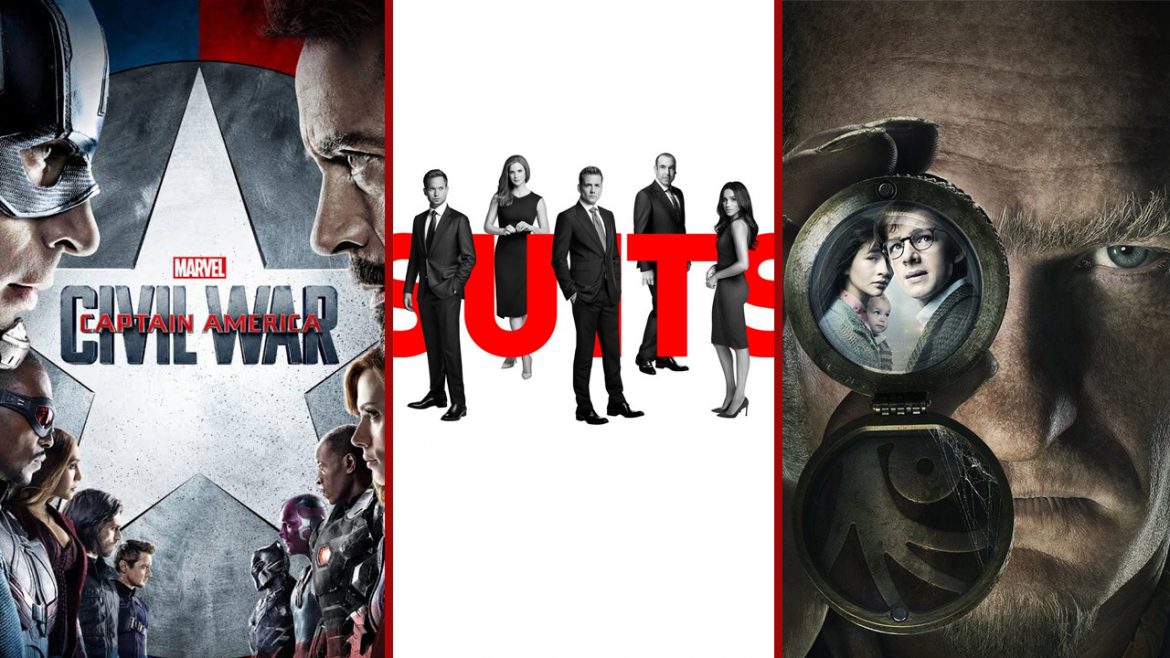 This year is still going by quicker than we can keep up with, and it's already the Easter weekend. This weekend is one that we hope you will enjoy with others, all whilst watching some new Netflix entertainment. As we do every week, we're going to pick our favourites from the 27 new Netflix UK titles added this week. This includes 15 new movies, three new documentaries, seven TV series and one standup special.
Our first pick this week is one that we have been anticipating since the first season came out. A Series of Unfortunate Events season two was added to Netflix UK and it is a story that many know and love. It is based on the children's novels by Lemony Snicket, where three intelligent young children go through more than anyone else ever has. The dreaded but delightful character of Count Olaf is played by Neil Patrick Harris in this version of the story, which many, I'm sure, will love or hate. In season two the kids have to adapt to a new life with many challenges – but how will the evil Olaf find his way back into their lives again?
If a Marvel film is what you're after this weekend then you'll be glad to know that two films were added to Netflix this week. Captain America: Civil War (2016) and Captain America: The Winter Soldier (2014) are now available to stream whenever you like. These have now been added to the growing list of Marvel entertainment available on Netflix. Our favourite between the two is Civil War, where we see all of our favourite superheroes split into two teams that will not give in. Opinions matter, but so does teamwork. Whose side will you be on?
We saw the first half of season seven of Suits a short while ago, and we can finally watch the second half! A new episode comes out every week, and we'll finally get the closure we've been waiting for. Will Donna and Harvey finally face the truth after years of denial? Will Mike and Rachel get the happy ending we're hoping for? For those of you who have not seen Suits, it's a legal drama which focuses on the lives of Mike Ross and Harvey Specter and all of those around them that shape their lives in different ways. They're rebellious, resilient, and reactive.
Check out the full list of 27 titles added to Netflix UK this week:
15 New Movies
Birdshot (2016)
Bridge to Terabithia (2007)
Captain America: Civil War (2016)
Captain America: The Winter Soldier (2014)
First Match (2018)

Netflix Original

God of War (2017)
Happy Anniversary (2018)

Netflix Original

Nightcrawler (2014)
Prisoners (2013)
Red Trees (2017)
The Collector (1965)
The Man from U.N.C.L.E. (2015)
The Other Guys (2010)
The Other Side of the Door (2016)
The Villainess (2017)
3 New Documentaries
Bobby Sands: 66 Days (2016)
Rapture: Season 1 (2018)

Netflix Original

The China Hustle (2017)
7 New TV Series
A Series of Unfortunate Events: Season 2 (2018)

Netflix Original

Hyori's Bed and Breakfast: Season 2
Men on a Mission: Season 3 (2018)
Reboot: The Guardian Code: Season 1 (2018)

Netflix Original

Rishta.com: Season 1 (2010)
Suits: Season 7 (2018)
Trailer Park Boys: Season 12 (2017)
1 New Standup Special
Sofía Niño de Rivera: Selección Natural (2018)

Netflix Original

James Acaster: Repertoire (2018)

Netflix Original