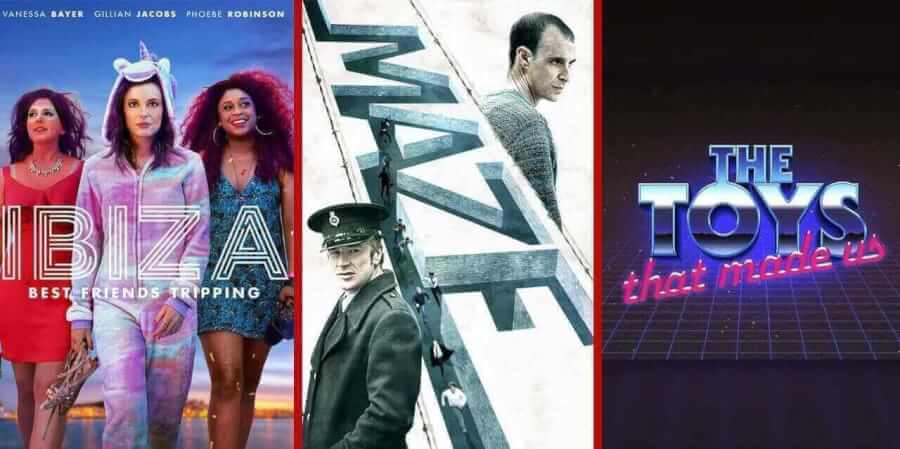 We're almost at the end of May now and most of us are probably appreciating the Bank Holiday weekend. If that's you, you'll likely be wanting to watch something over the next couple of days. This week, 26th May 2018, Netflix UK has introduced a total of 23 new titles. This includes eight new movies, eight new TV series, four new documentaries and three new comedy specials. As we do every week, we're going to pick three of our favourites from the list and give you an idea of what it's about.
Love isn't easy and quite often in life it's difficult to make time to find someone when there's lots of other things getting in the way. For Harper, things are slightly different. When she ventures out on a business trip to Spain, her friends tag along for the ride. Although there's an important work meeting, her friends persuade her to pursue a DJ.  Ibiza (2018) is a Netflix Original which stars Gillian Jacobs – so if you enjoyed her performance in the series Love, you might want to give this film a go as she plays the main female role.
Our second pick this week is the film Maze. It is based on the true events of the 1983 prison breakout. Larry Marley is sent to a prison in Northern Ireland. He wants to escape. It's his story on creating a master plan to get escape along with his IRA members. The film stars Tom Vaughan-Lawlor as Larry and Barry Ward as Gordon.
Childhood holds some of the best memories we have and a lot of that springs from our favourite toys and shows. Netflix has welcomed the second season of The Toys That Made Us and it focuses on more of our favourite American toy franchises. Season two has four episodes which look at Star Trek, Lego, Transformers and Hello Kitty. This documentary looks into the highs and lows of the creations so if you're someone who has perhaps collected the beloved toys over the years, or even someone who appreciates the collections, this show is easy to watch and gives you some insight into the stories behind what we see on the shelf.
We hope you have a great Bank Holiday weekend!
Take a look at the full list below:
8 New Movies
Colours of Passion (2008)
Ibiza (2018)

Netflix Original

Killers (2010)
Maze (2017)
Mindhunters (2004)
Reign Over Me (2007)
Svengali (2013)
Teenage Mutant Ninja Turtles 2 (Teenage Mutant Ninja Turtles: Out of the Shadows) (2016)
8 New TV Series
Episodes (Season 5)
Extra Gear (Season 1)
Fauda (Season 2) Netflix Original
Mob Psycho 100 (Season 1)

Netflix Original

Terrace House: Opening New Doors (Season 2) Netflix Original
The Traffickers (Season 1)
Top Gear (Season 16)
Trollhunters: Tales of Arcadia (3 Parts) Netflix Original
4 New Documentaries
Explained (First 3 episodes)
Making Fun: The Story of Funko (2018)
Survivors Guide to Prison (2017)
The Toys That Made Us (Season 2) Netflix Original
3 New Comedy Specials
Fernando Sanjiao: Hombre (2018) Netflix Original
Steve Martin and Martin Short: An Evening You Will Forget for the Rest of Your Life (2018) Netflix Original
Tig Notaro Happy To Be Here (2018) Netflix Original