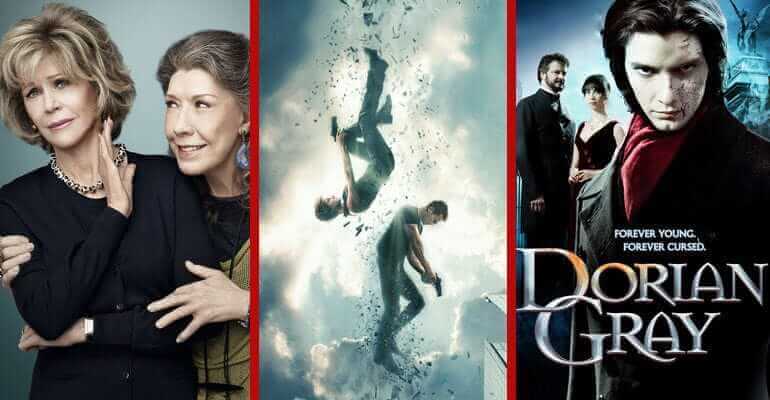 The second installment of the Divergent trilogy comes to Netflix this month with Insurgent, which follows Tris and Four who are now fugitives on the run from Jeanine, the leader of the Erudite elite.
The film revolves around a mysterious box which is in possession of Jeanine (Kate Winslet) who soon learns that the box can only be opened by a strong Divergent who can pass tests put in place by each of the five factions. As this is the case and only a Divergent can open the box Jeanine orders that all Divergents are hunted down and captured until she finds the person she is looking for.
Tris and Four must search for allies and find out what Tris' family sacrificed their lives to protect and once again Tris must continue to save herself and the ones she loves by facing one impossible challenge after another as she unlocks the truth about the past and ultimately the future of their world.
The C Word is a groundbreaking documentary that will forever change your understanding of cancer.
Directed by cancer survivor Meghan O'Hara and narrated by Morgan Freeman. The C Word follows Meghan and French neuroscientist and cancer revolutionary Dr. David Servan-Schreiber on a wild ride of discovery, including hidden science, the absurdity of the status quo, and a vibrant cast of characters changing the game.
Starring Ben Barnes and Colin Firth, Dorian Gray is the adaptation of the 1890 Oscar Wilde novel The picture of Dorian Grey.
The handsome Dorian Gray arrives in London and is taken under the wing of corrupt Lord Henry, who introduces him to the seedy side of the city. Fans of Dorian Gray join him on his journey where he becomes more evil and finds love. But can he be saved?
Also this week on the series side, the latest season of Jane the Virgin is now available as is the latest season of the Netflix Original Grace and Frankie. Add to that a handful of classic Voltron 84 episodes this has been a great week for Netflix UK.
Read on for the full list of all 37 new releases:
20 New Movies Streaming to Netflix UK
Autumn in New York (2000)
Insidious: Chapter 3 (2015)
Dorian Gray (2009)
Danny Collins (2015)
Love & Friendship (2016)
Vampire Dog (2012)
The Divergent Series: Insurgent (2015)
Tactical Force (2011)
National Lampoon's Van Wilder 2: The Rise of Taj (2006)
Big Game (2014)
Another Forever (2016)
The Second Best Exotic Marigold Hotel (2015)
The Girl with the Dragon Tattoo (2011)
As Good as It Gets (1997)
Passengers (2008)
Locked Down (2010)
The Most Hated Woman in America (2017)
Poltergeist III (1988)
Felipe Neto: My Life Makes No Sense (2017)
Call of Herores (2016)
2 New Documentary Streaming to Netflix UK
Best Worst Thing That Ever Could Have Happened (2016)
The C Word (2016)
15 New TV Series Streaming to Netflix UK
Dave Chappelle – Season 1 (2017)
American Supernatural – Season 1 (2014)
America Unplugged – Season 1 (2014)
Addicted to Food – Season 1 (2011)
The Musketeers – Season 2 (2015)
Lockup: First Timers – Season 1 (2015)
Highway Thru Hell – Season 5 (2012)
Very Bad Men – Season 1 (2013)
The Ascent of Women – Season 1 (2015)
Moving Art – Season 1 (2015)
Jane the Virgin – Season 2 (2015)
Voltron 84 – Season 1 (1984)
Line of Duty – Season 3 (2014)
Ingobernable – Season 1 (2017)
Grace and Frankie – Season 3 (2016)