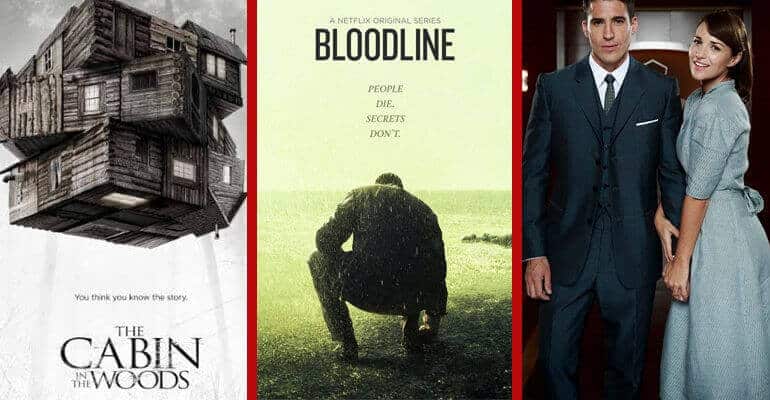 Welcome to this week's round-up of what's new on Netflix in the United Kingdom. There's some great entertainment available this week, May 26th, 2017, with a total of 30 new titles added.
First up we have the popular Spanish series, Velvet. Set in 1950s Spain, this series follows a man who is heir to a fashion house. He falls in love with a seamstress that works for the company, despite the fact that his family does not agree with the pairing. What would you do for love? The show is home to one of Sense8's biggest stars and is definitely worth a watch. Foreign series have proven a big hit on Netflix and this one might just blow your socks off. The fourth season has become available this week, so whether you've seen the other three or none at all, you're in for a good watch.
Next, we have the Netflix Original, Bloodline. For those of you who don't know about this series, it's about a corrupt family who has their differences. The Rayburn family want to keep their dark secrets hidden but nothing can stay hidden forever. This American thriller's third series has become available on Netflix UK this week, so check it out if you're into crime shows. Much will be revealed and blood will be shed.
Sticking with the theme of secrets, The Cabin in the Woods is a 2012 horror film where five friends plan on taking a break. However, it's not all they imagined it to be and they unveil the secrets of the cabin in the woods. Be careful, you never know what's lurking behind you.
Take a look at the full list below!
30 New Titles on Netflix UK This Week
13 New Movies
American Gangster (2007)
Ares (2016)
Dig Two Graves (2014)
I Am Jane Doe (2017)
My Girl (1991)
Piya Behrupiya
Raees (2017)
Stranger than Fiction (2006)
The Cabin in the Woods (2012)
The Skeleton Twins (2014)
The White King (2016)
Three (2016)
War Machine (2017) Netflix Original
1 New Documentary
Colombia: Wild Magic (2015)
12 New TV Series
12 Years Promise (Season 1)
Beating Again (Season 1)
Bloodline (3 Seasons) Netflix Original
Can We Get Married? (Season 1)
Can't Run From Love (Season 1)
Last (Season 1)
Mother Goose Club (Season 2)
Red vs. Blue (Season 13)
Secret Affair (Season 1)
The Same Sky (Season 1)
This Is My Love (Season 1)
Velvet (Season 4)
4 New Standup Specials
Gabriel Iglesias: Aloha Fluffy (2013)
Gabriel Iglesias: Hot and Fluffy (2007)
Gabriel Iglesias: I'm Not Fat.. I'm Fluffy (2009)
Hasan Minhaj: Homecoming King (2017)

Netflix Original
What would you like to see added to Netflix UK next week? Let us know in the comments below!