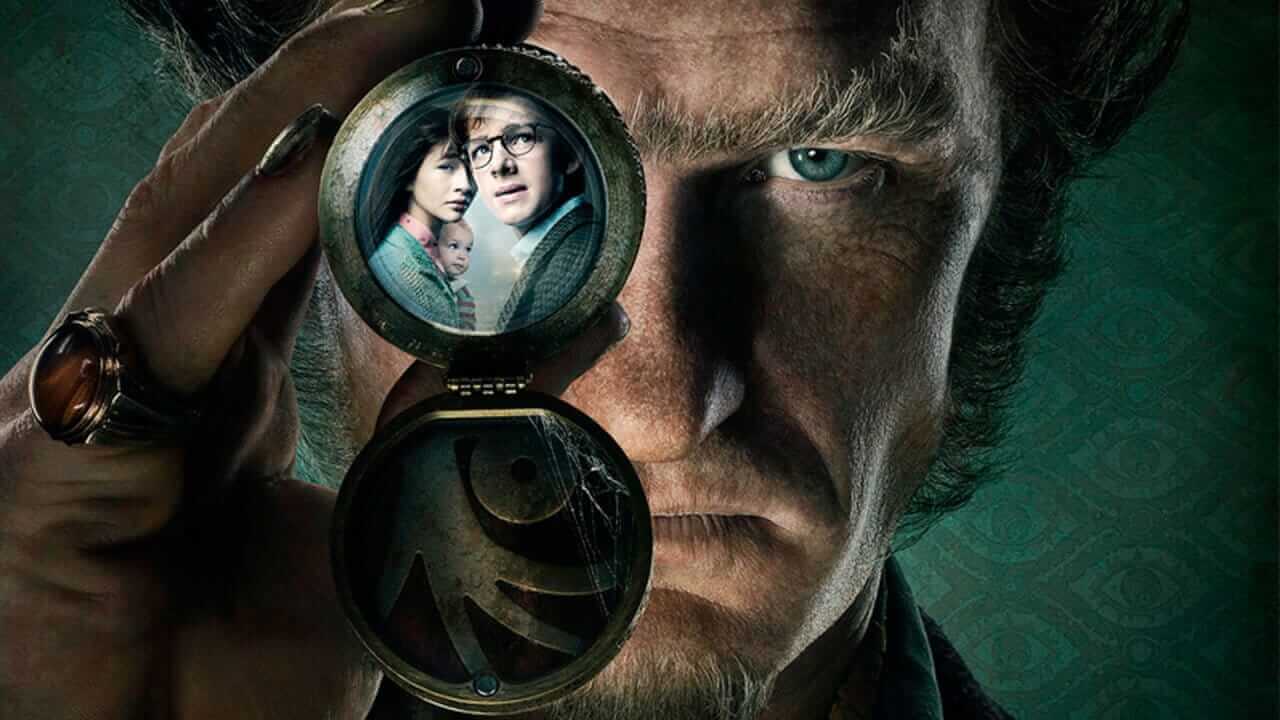 We at What's on Netflix wish everyone a happy new year. It's a great start to the year for subscribers in the UK with 97 brand new additions this week. With it being the start of the year we see a large number of titles both added and leaving the streaming service. 2019 is set to be another fantastic year on Netflix with some amazing originals on the way, and we can't wait to see what this year brings.
A Series of Unfortunate Events (Final Season)
Netflix Original
The adventures and misfortunes of the Baudelaire children finally come to a close. After 2 previous highly successful seasons, the final season covers the remaining novels of which the series is based upon. While many fans will be sad to hear that this is the third and final season, we can expect the show to go out with a bang. We've followed the Baudelaires through hell and high water through their escapades against the dastardly Count Olaf. Will the Baudelaires finally find peace away from the evil Count? Tune in to find out!
---
Pacific Rim (2013)
Giant Robots vs Giant Monsters, what's not to love? In Guillermo Del Toro's sci-fi smash hit humanity's greatest enemy is the monstrous Kaiju. To combat the growing threat the monsters bring, humanity builds a robot defense force to take on the monstrous beings. Dubbed the Jaegers, the giant robots are piloted by specially selected individuals that must work in perfect harmony by 'Drifting'. With humanity on the verge of defeat, their last hope rests in the hands of an ex-Jaeger pilot Raliegh and untested rookie Mako Mori.
---
The Seven Deadly Sins The Movie: Prisoners of the Sky (2018)
The Seven Deadly Sins is the flagship anime show on Netflix. It cannot be understated how popular the franchise has become over the past few years, which in turn can be credited by the exposure it has had thanks to Netflix. After the third season ended many fans have been left clamoring for more, to the delight of many the brand new Seven Deadly Sins movie is now available to stream right now!
In the sky of Liones, a race of winged humanoids descended from Angels protect an evil sealed 3000 years ago. When members of the Demon Clan known as The Six Black Knights attempt to release this evil, it is up to the members of The Seven Deadly Sins to help stop this evil from being ressurected.
Here are all the latest additions on Netflix UK this week
47 New Movies Added to Netflix UK This Week:
211 (2018)
And Breathe Normally (2018)
Austin Powers: The Spy Who Shagged Me (1999)
Back to the 90s (2015)
Black Water (2018)
Caddyshack (1980)
Carbon (2017)
Damo & Ivor: The Movie (2018)
Death Wish (2018)
Dirty Grandpa (2016)
Dismissed (2017)
Escape Plan (2013)
Escape Room (2017)
Every Day (2018)
Fences (2016)
Genesis (2018)
Ghost Stories (2017)
Hitch (2005)
Ideal Home (2018)
Incarnate (2016)
Kicks (2016)
Lionheart (2019) Netflix Original
Marauders (2016)
Merku Thodarchi Malai (2018)
Mirror Mirror (2012)
Murder Party (2007)
Pacific Rim (2013)
Pokemon the Movie: I Choose You! (2017)
Puriyatha Puthir (2017)
Resident Evil: The Final Chapter (2016)
Rings (2017)
Secrets in the Hot Spring (2018)
The Silence of the Lambs (1991)
Sleepless (2017)
Taramani (2017)
The Blind Side (20009)
The Bookshop (2017)
The Hero (2017)
The Night Eats the World (2018)
The Ottoman Lieutenant (2017)
The Seven Deadly Sins Movie: Prisoners of the Sky (2018)
The Super (2017)
The Witches (1990)
Traffik (2018)
Valentine's Day (2010)
xXx: The Return of Xander Cage (2017)
Zookeeper (2011)
23 New TV Shows Added to Netflix UK This Week:
A Series of Unfortunate Events (Season 3)

Netflix Original

Broken (Season 1)
Call My Agent! (Season 3)

Netflix Original

Case Closed (1 Collection)
COMEDIANS of the world (13 Collections)

Netflix Original

Conan Without Borders (Season 1)
Déjà Vu (Season 1)
Doctor Who (10 Seasons)
Droppin' Cash: Los Angeles (Season 1)
For the Win (Season 1)
Guru Aur Bhole (Season 2)
In Family We Trust (Season 1)
[email protected] (Season 1)
Mia and Me (Season 3)
My ID is Gangnam Beauty (Season 1)
Pinky Malinky (Season 1)
Pioneers: First Women Filmmakers* (Season 1)
Pretty Little Liars (Season 7)
See You in Time (Season 1)
Slasher (Season 2)
The Paper (Season 2)
Timeless (Season 2)
Top Grier (Season 3)
5 New Documentaries and Docuseries Added to Netflix UK This Week:
After Porn Ends 3 (2017)
Conor McGregor: Notorious (2017)
Kevyn Aucoin: Beauty & the Beast in Me (2017)
Root Cause (2018)
QB1: Beyond the Lights (Season 2)
19 New Stand-Up Comedies Added to Netflix UK This Week:
Bill Hicks: One Night Stand (1991)
Bill Hicks: Reflections (2015)
Bill Hicks: Relentless (1992)
Bill Hicks: Revelations (1993)
Bill Hicks: Sane Man (1989)
Gina Yashere: Laughing to America (2013)
Gina Yashere: Skinny B*tch (2008)
Moshe Kasher: Live in Oakland (2012)
Sam Kinison: Breaking the Rules (1987)
Sam Kinison: Family Entertainment Hour (1991)
Sam Kinison: Live in Vegas (1991)
Sam Kinison: The Scream Continues (2016)
Tim Allen: Men Are Pigs (1990)
Tim Allen: ReWires America (1991)
Tim Minchin And The Heritage Orchestra Live (2011)
Tim Minchin: So F**king Rock (2008)
Todd Glass: Talks About Stuff (2012)
Tom Papa Live in New York City (2011)
Whitney Cummings: Money Shot (2010)
1 New Music Special Added to Netflix UK This Week:
Taylor Swift: Reputation Stadium Tour (2018)
2 New Reality Shows Added to Netflix UK This Week:
Heavy Rescue: 401 (Season 2)
Tidying Up with Marie Kondo (Season 1)

Netflix Original
What will you be watching on Netflix UK this week? Let us know in the comments below!