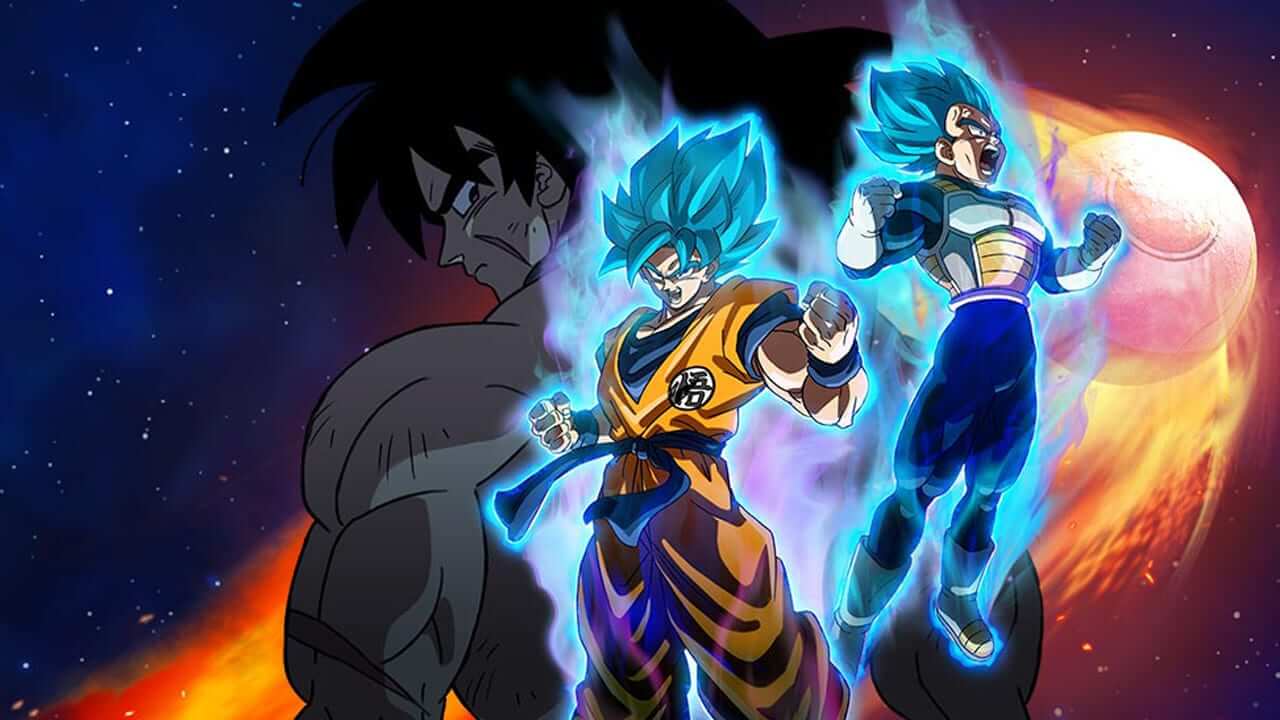 November has been a bountiful harvest for Netflix UK so far, and that continues this week with 41 new titles added to the library. Here's what's new on Netflix UK this week for November 15th, 2019. 
First of all, here's the past week's top highlights:
---
Dragon Ball Super: Broly (2018)
Continuing the Dragon Ball renaissance, the success of the Dragon Ball Super series brought upon the fan-favorite Broly, into the canon officially for the first time. Visually spectacular, Dragon Ball Super: Broly is a must-watch for all anime fans.
After the destruction of the Planet Vegeta, it was thought that only four Saiyans survived. Unknown to Goku and Vegeta, the powerful Saiyan, Broly, has been surviving on an alien and hostile world and building his strength for decades. When Frieza, presents the opportunity for Broly and his father, Paragus, to get revenge upon Vegeta for his father's actions, a climactic showdown begins.
---
Jumanji: Welcome to the Jungle (2017)
In the midst of the Reboot Age of Hollywood, no franchise is safe. What was a surprisingly delightful take was Sony Pictures' take on the beloved Jumanji film. Starring Dwayne Johnson, Kevin Hart, Karen Gillian, and Jack Black, it's impossible to not be entertained.
During detention, four high school students discover an old video game, Jumanji. After selecting their characters, the four are transported to the world of Jumanji and placed in the bodies of their avatars. With only three lives each, the players must play the game and find a way to escape Jumanji before it's too late.
---
Earthquake Bird (2019)
N
Starring Alicia Vikandir, Earthquake Bird is based on the novel of the same name by author Susanna Jones.
Set in 1989 Tokyo, Lucy Fly, a young female expat, is suspected of murder when her friend Lily goes missing in the wake of a tumultuous love triangle with Teiji, a handsome local photographer.
---
Here Are All the Latest Titles Added to Netflix UK This Week
17 New Movies Added to Netflix UK This Week:
Don Jon (2013)
Dragon Ball Super: Broly (2018)
Earthquake Bird (2019) N
Fast Color (2019)
GO! The Unforgettable Party (2019) N
Guna 369 (2019)
House Arrest (2019) N
Jumanji: Welcome to the Jungle (2017)
Klaus (2019) N
Nin-Stop (2014)
Nothing to Lose 2 (2019)
Papi Chulo (2018)
Rock of Ages (2012)
SunGanges (2018)
Support the Girls (2018)
Thanks for Sharing (2012)
The Dukes of Hazzard (2005)
16 New TV Shows Added to Netflix UK This Week:
At the Dolphin Bay: Season 1
Chief of Staff: 2 Seasons N
Harvey Girls Forever: Season 3 N
La Robe De Mariee Des Cieux: Season 1
Little Things: Season 3 N
Llama Llama: 2 Seasons N
Marcella: 2 Seasons
Mars: Season 2
My Dear Warrior: Season 1
My MVP Valentine: Season 1
Patriot Act with Hasan Minhaj: Volume 5
Put Your Head on My Shoulder: Season 1
The Club: Season 1 N
The Stranded: Season 1 N
The Yard: 2 Parts N
Westside Story: Season 1
5 New Docuseries Added to Netflix UK This Week:
20 Feet From Stardom (2013)
El sendero de la anaconda (2019)
The 24 Hour War (2016)
Maradona in Mexico: Limited Series N
The Toys That Mades Us: Season 3 N
2 New Stand Up Specials Added to Netflix UK This Week:
Fadily Camara: La plus drole de tes copines: 2019 N
Jeff Garlin: Our Man In Chicago (2019) N
1 New Reality Series Added to Netflix UK This Week:
I'm with the Band: Nasty Cherry: Season 1 N
---
What have you been watching on Netflix UK this week? Let us know in the comments below!