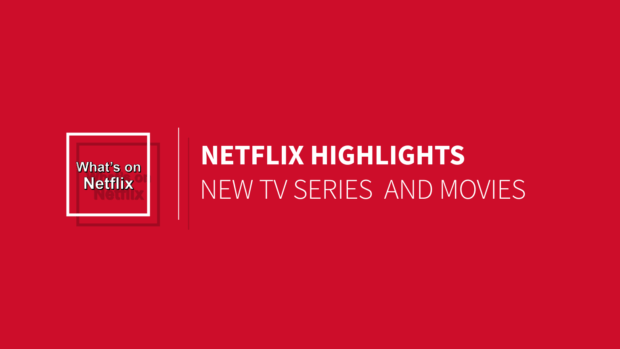 New week, new titles! And your weekend is going to be busy with some great things to watch. Cults, nazis, aliens, mysteries. Get ready for a freaky time with your best summer friends: streaming and air conditioning.
Rebirth
Netflix has been churning out a lot of big-budget, award winning titles. This latest movie, however, is their first low-budget independent experiment. Rebirth is a cult thriller from director Karl Mueller (The Devils Hand) and the story of one man's life-changing weekend. Fran Kranz (Cabin In The Woods) is a suburban dad in a rut. But the arrival of an old college friend (Adam Goldberg) is about to change all of that…maybe forever.
Get up. Go to work. Come home, dinner, bed, do it all again. That's life, every day, every year, until you die — unless you've got what it takes to be reborn. Rebirth gives a new lease on life, but only if you're willing to pay the price.
You won't need to sleep with the lights on after this one, but it's…unsettling. You'll be wondering what the heck could happen next up till the very end. And you may not want any Kool-Aid for a while.
Ghostheads
Coinciding with Sony's opening of its "Ghostbusters" reboot, Ghostheads is a documentary that explores "the extreme side of Ghostbusters fandom." Premiering as a Work in Progress at the 2016 Tribeca Film Festival, it has plenty of passion and talent behind it. The writers, directors, and producers (with credits including I Am Santa Claus, Back In Time, and Some Velvet Morning starring Stanley Tucci) are all fans. They take a look at the impact the film has had over the past three decades with a combination of interviews with stars, directors, and the Ghostheads themselves. Dan Aykroyd, Ivan Reitman, Ernie Hudson, Paul Feig, and more describe the spirit and passion that never could have been expected when the film debuted. Ghostbusters has brought together people from all over the world (did you know there was a chapter and individual patch for each state?) and is loved by young and old alike. It's ageless! This film relays the fan's stories of charity, camaraderie, and even overcoming obstacles. Ghostheads will definitely bring on the nostalgia…and maybe even a tear to your eye.
Road Games
Jack is on a holiday going downhill fast. He's making his way across Southern France, or trying to anyway, and is getting nowhere. Along comes Veronique, a pretty fellow hitchhiker, who explains why they are having a hard time procuring rides: there is a serial killer terrorizing the countryside. Just when they are about to give up on ever finding a ride, along comes a gentleman to offer them stay at his home. Yes, it's a story we all know, but it's well acted, and full of suspense. Without giving anything away, I have to say the twist made the whole watch worthwhile. Dim the lights and get ready to be filled with dread. And remember—there is a reason they have those 'No Hitchhiking' signs on the freeway.
Colonia
Based on a true story, Hermione Emma Watson stars as Lena, a flight attendant in love with a radical (Daniel Brühl, Inglourious Basterds) rousing in the streets of Chile. She joins him for a bit of romance and activism, but their time is suddenly interrupted with a coup. I don't know if you know anything about coups, but apparently they are a very nasty business. They are taken, along with other protesters, to a stadium for processing where her love is identified as a troublemaker…and that's when things get very, very bad. He is taken prisoner and Lena is let go. Now she must find him. She learns he has been taken to a religious sect and she joins, hoping to find him. Now, I must tell you a couple of things. Although it is based on a horrible, actual place and time in history, they ran with it. I'd say it's more of a romantic thriller. The primary characters are based on real people. Michael Nyqvist is chilling as the ex-nazi cult leader tasked with making people tell the truth. (And he crazily looks like the real Paul Schäfer.) If you can accept the liberal license they take with history, then I think you'll enjoy this suspenseful tale. I was on the edge of my seat at the end.
Stranger Things
Netflix's new original series is the summer binge you have needed in your life. This series is everything we loved about the 80s. It's like E.T., The Goonies, Poltergeist, and Stephen King were thrown in a blender and made a delicious, bingeable treat. With a sprinkling of John Carpenter for good measure. From the music to the font of the title, they nailed it. Set in a small town in 1983, mysterious things begin happening in Hawkins, Indiana. A boy, Will, has vanished and his frantic mother (Winona Ryder) is relying on the burnout sheriff for help. There's a mysterious facility on the edge of town helmed by a creepy doctor (Matthew Modine) that may be connected. A curious girl with an unknown past and strange powers appears. And that's just the start! Stranger Things is heavy on the nostalgia and that's a draw for sure. There are too many references and throwbacks to even mention. The episodes are even labeled 'chapters' as a reference to a King book. But more than that, it's a great story with solid performances. The young actors cast as Will's determined friends are exceptional. It steadily weaves an otherworldly story that keeps you wanting more. Stranger Things is going to be the eerie highlight of your weekend.