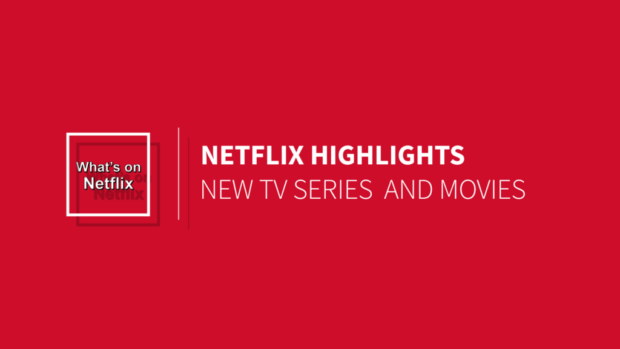 New week, new titles! Now, I know I joke a lot about indoors being the best sunscreen and air-conditioning being your best friend, but it's hot. It's darn hot. It's darn tootin' hot. Streaming isn't just for entertainment now. It's a matter of safety, people. I care about your well-being. Chelsea is a good place to get started. She's having an entertaining week and a bevy of great guests. Jay Leno's little digs into her are delightful. The real treat, though, is Chelsea's Airbnb. I wouldn't mind spending a night in that house! Let's look at some other titles you should spend some time with this weekend.
The Wave
I'm generally not a fan of disaster movies. But this one isn't your standard, empty catastrophe flick. For starters, it doesn't have that big budget glossy look. It's set in Norway and beautifully shot with muted tones of greens, blues, and greys. Based on true events, it takes a familiar Hollywood storyline and makes it unfamiliar with its setting and developed characters. It's totally believable and which makes it totally terrifying. You'll be gripping the edge of your seat.
Article Continues Below...
Tallulah
Ellen Page and Allison Janney (Juno) are reunited in this film about Lu, a spirited girl living in a van. After her boyfriend abandons her, she makes her way to the only person she knows of to help her—her ex's mother. Along the way, and stick with me here, she gets pulled into the hotel room and life of Mentally Unstable Barbie: A rich woman with a child she doesn't know how to take care of and doesn't want to take care of. Lu takes the child and goes to her ex's mother, telling her it's her grandchild. Ellen Page is wonderful, but what's more is the dynamic between Page and Janney. It is so genuine. When they are interacting you can feel the moment Janney's character begins to accept and love her. It melted my cold, dead heart just a teeny tiny bit. But don't tell anyone.
Last Chance U
I love a good sports documentary. Much more than watching the game itself. Last Chance U is compelling stuff. This is the place where young men will get a chance to redeem themselves and step up to the big time. It's where dreams are made.