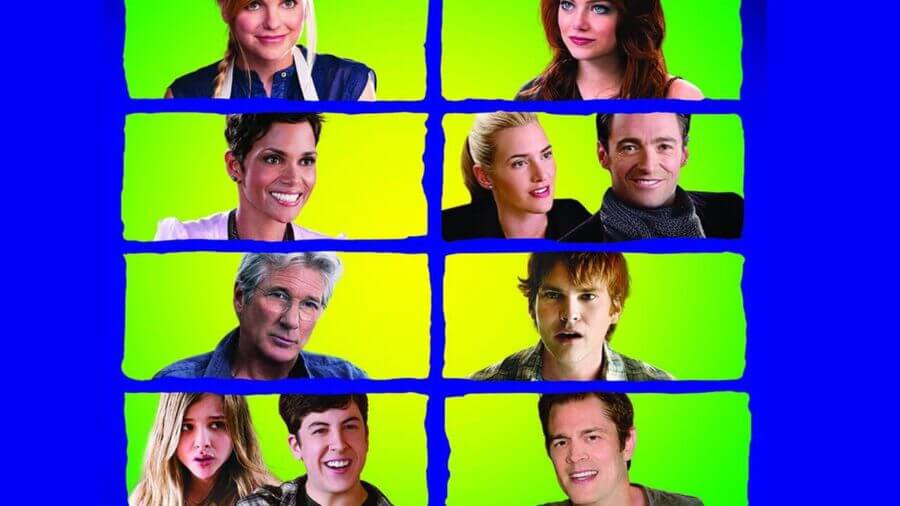 It's been four days since our last what's new on Netflix roundup and that's because it's been a little quiet at Netflix with new additions. Today is different, however. Here's a look at what's new on Netflix for April 9th, 2019.
As we said in our weekly preview, this will be a quieter week for Netflix releases. The reason? We think it has something to do with a well-known HBO series potentially sucking up all the oxygen from the room for the whole week.
Movie 43 (2013)
Genre: Comedy, Horror, Thriller
Director: Elizabeth Banks, Steven Brill, Steve Carr, Rusty Cundieff, James Duffy, Griffin Dunne, Peter Farrelly, Patrik Forsberg, Will Graham, James Gunn, Brett Ratner, Jonathan van Tulleken, Bob Odenkirk
Cast: Dennis Quaid, Greg Kinnear, Common, Charlie Saxton
Runtime: 94 min

If you've ever sat down and thought, I wonder what Hugh Jackman looks like with testicles on his neck. Firstly, get help and secondly, this movie has just that. Beyond that, this movie got absolutely panned by critics despite having one of the most impressive casts in history. The movie is filmed with several sketches, think of the pre-recorded SNL skits but just that for an hour and a half.
If you're looking for a cheesy comedy to blow through this week then this could be for you. 10 points if you manage to name every big star featured too.
---
Time: The Kalief Browder Story (Season 1)
Genre: Biography
Cast: Kalief Browder, Venida Browder, Jay Z, Paul Prestia

If you loved Making a Murderer, this one is for you. The series which first premiered on Spike in 2017 and was proudly produced by Jay-Z who also starred too. The series is about Kalief Browse, a 16-year-old who was falsely accused of murder and this 6 part mini-series retells his story.
It got rave reviews as it introduced many to Kalief's story who ought the system and became an American hero.
---
The Basement (2018)
Genre: Horror
Director: Brian M. Conley, Nathan Ives
Cast: Mischa Barton, Cayleb Long, Jackson Davis, Tracie Thoms
Runtime: 90 m

The Basement is a bargain bin horror movie and that could be slightly overselling it. The movie is about a serial killer with a twisted tendency to role-play with his victims and its only when he picks a musician as a victim does he meet his match.
As we said above, this movie barely managed to get 3.7 out of 10 on IMDb and one of our favorite reviews we saw said "Boring, bland, cheap, predictable. The only real torture is to the viewers…".  Ouch.
---
Trolls: The Beat Goes On! (Season 6)
Genre: Animation, Adventure, Comedy, Family, Fantasy, Musical
Cast: Amanda Leighton, Sean T. Krishnan

Dreamworks continues its tradition of releasing new episodes ridiculously fast. Trolls has seen six seasons added to Netflix in a short space of time and it's back for another 6 episodes.
Here's what you can expect in season 6:
The trolls face a day without a holiday, Biggie accidentally starts a fun-tastic new dance craze, and Guy turns a camping trip into a "glamping" trip.
What are you watching on Netflix at the moment? Let us know in the comments.