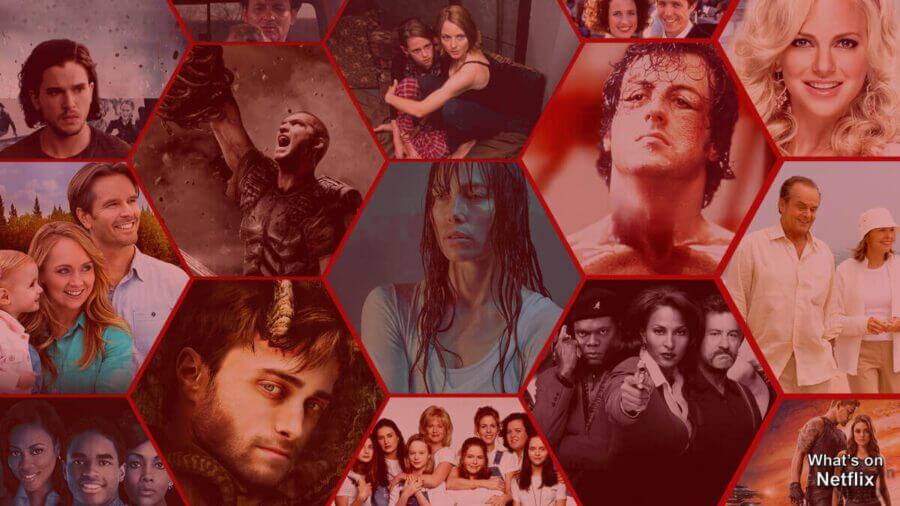 Welcome to your August 1st new releases on Netflix US post. Here we'll be taking you through all the new releases for August 1st. There's a lot to cover with 45 new movies and TV series arriving today. 
If we compare in pure quantity to months previous, 70 titles released on July 1st, 44 on June 1st, 50 on May 1st, 62 on April 1st. If you want to compare against August last year, 67 titles were added.
If you want to see the full expanded list of new releases for August 1st, head over to our new releases on Netflix hub which has everything new.
Article Continues Below...
A couple of notes, Wentworth arrived on Netflix midway through yesterday which is why it wasn't on our list yesterday. Are We Done Yet? did come to Netflix but it was the Arabic version, not the comedy most were hoping for.
For the meantime, here are our highlights of what's new on Netflix for August 1st, 2019.
---
New Movies on Netflix for August 1st
Jackie Brown (1997)
With Once Upon A Time in Hollywood in cinemas, there's never been a better time to go back through old Tarantino movies and Jackie Brown just dropped today. The all-star cast stars in this see a flight attendant attempting to backstab the authorities.
Four Weddings and a Funeral (1994)
Hulu's series of Four Weddings and a Funeral just kicked off and Netflix is hoping to steal some of the thunder with the original Hugh Grant movie from the 90s now available.
Rocky I to V (1976 to 1990)
All five of the Rocky movies are on Netflix again. Sylvester Stallone's best movies will get in you in a patriotic mood.
Horns (2013)
Daniel Radcliffe (Harry Potter) stars in this fantasy drama about a man who awakens with horns in his head after the sudden death of his girlfriend.
The House Bunny (2008)
Anna Faris's 2008 comedy hit The House Bunny sees a bunny evicted from the Playboy mansion and finds a new job in a sorority.
Clash of the Titans (2010)
The all-action movie epic starring Sam Worthington going up against the might of Egyptian gods.
---
New TV Series on Netflix for August 1st
The Sinner (Season 2)
USA Network's The Sinner continues its run with a fantastic second season. Many of the first seasons cast returns as we investigate a new case where a child has
https://www.youtube.com/watch?v=K8j61MUB8y4
Heartland (Season 11)
Heartland remains a fan-favorite on Netflix and is an import from CBC. Here's what you can expect from season 11 of the show:
"Amy and Ty work hard at parenting their newborn daughter and running the ranch, Georgie considers her future, and Tim struggles with personal issues."
---
Full List of New Releases for August 1st
36 New Movies Added Today
3 Idiots (2009)
Are We Done Yet? (2007)
Boyka: Undisputed (2016)
Clash of the Titans (2010)
Darna Mana Hai (2003)
Ek Hasina Thi (2004)
Ferrari Ki Sawaari (2012)
For Greater Glory (2012)
Four Weddings and a Funeral (1994)
Groundhog Day (1993)
Horns (2013)
Jackie Brown (1997)
Jupiter Ascending (2015)
Last Knights (2015)
Manu (2018)
MI-5 (2015)
Now and Then (1995)
Panic Room (2002)
Rocky (1976)
Rocky II (1979)
Rocky III (1982)
Rocky IV (1985)
Rocky V (1990)
Rumor Has It… (2005)
Running Out Of Time (2018)
Seal Team Six: The Raid on Osama Bin Laden (2012)
Sex and the City: The Movie (2008)
Something's Gotta Give (2003)
Space Cowboys (2000)
The Bank Job (2008)
The House Bunny (2008)
To Wong Foo, Thanks for Everything! (1995)
Uriyadi 2 (2019)
Wazir (2016)
White Chamber (2018)
Why Do Fools Fall in Love (1998)
9 New TV Series Added Today
Care Bears: Welcome to Care-a-Lot (Season 1)
Grand Designs (Season 10 & Season 15)
Heartland (Season 11)
Khaani (Season 1)
Miraculous: Tales of Ladybug & Cat Noir (Season 3 – Part 1)
Regiment Diaries (Season 1)
The Chefs' Line (Season 1)
The Sinner (Season 2 / Julian)
Transformers Rescue Bots Academy (Season 1)