We're just two days away from the new year and every day up until the holiday, we're going to be listing in detail all the new releases that came out. Here's your list of new releases on Netflix for Friday, December 28th, 2018.
As always, for a comprehensive list that goes back months of what's new on Netflix, check out our guide. Also as the month is approaching, take a look at what's on the way in January.
Black Mirror: Bandersnatch
Black Mirror has gained a solid reputation for pushing the boundaries of what TV can be. While we've been anxiously waiting for season 5 all year, Netflix released Bandersnatch today to really show what the new Netflix UI player can do.
The interactive episode features 5 hours of playable footage as you make decisions on behalf of a teen getting his video game made.
It's wild, has us going insane and features some wicked tunes. Do not miss this.
https://www.youtube.com/watch?v=XM0xWpBYlNM
---
Avicii: True Stories

Avicii is a well-known artist know behind some of the 21st century's biggest EDM hits such as "Wake Me Up" and "You Make Me". This documentary takes a look at the artist's life and career.
This will be a big release today given the fact that the artist tragically took his own life earlier in 2018. He will be remembered and this fantastic documentary is a fantastic way of remembering his life.
---
Instant Hotel (Season 1)

This new Netflix Australian Original series is an international distribution pickup for the streaming service. It's a reality TV series which sees groups of hotel owners and homeowners move into each other properties.
The first season is comprised of 12 episodes and features some lavish properties.
---
Oasis: Supersonic

This 2016 documentary covers the music and life of the two stars behind one of Britain's biggest bands from the 90s. Oasis. It scored impressively with Metacritic as well as scooping up a couple of awards too.
If you know Gallagher brothers, it should go without saying that strong language is seen throughout.
---
Murder Mountain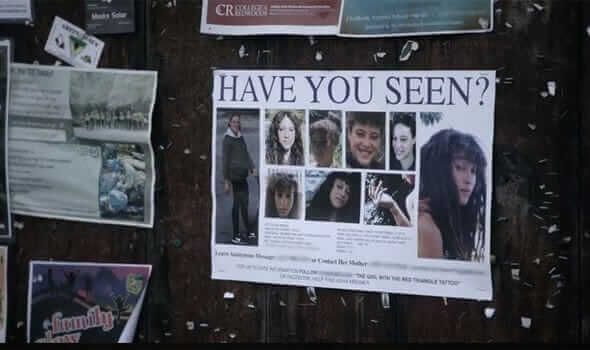 If you're a fan of crime documentary series, you'll not want to miss this one. This new Original series takes us to California to look into cases of visitors traveling up to Humboldt County to never be seen again.
---
Also now on Netflix
Selection Day (Season 1) – Hindi series where two cricket prodigies go up against their overbearing father.
A Twelve Year Night – Spanish drama/thriller where a President and other political prisoners fight to survive in solitary confinement.
Hashatoer Hatov – Israeli comedy series like Brooklyn Nine-Nine.
What are you watching on Netflix today? Let us know in the comments.