Welcome to your Friday roundup of what's new on Netflix and although there are quite a few Netflix Originals sprinkled in the lineup this week, all of our main highlights are actually non-Originals. That's not something we've been able to say for months on a Friday. Here's what's new and what's left Netflix for June 28th, 2019. 
Why is today a little quieter than normal? A couple of reasons. For one, it's the final week of June so releases tend to dry up naturally and secondly, Netflix is likely prepping a huge week next week with season 3 of Stranger Things arrives next week.
Just a quick note on the Netflix Orginal series Slasher. Season 1 as removed a few days ago but has since returned.
Article Continues Below...
---
Tales of the City (Season 1)
Genre: Drama, Mystery, Romance
Cast: Olympia Dukakis, Donald Moffat, Chloe Webb, Laura Linney

You've read that correctly. The Original Tales of the City series has now arrived on Netflix which first aired back in the 1990s and is the streaming debut for the show. The series is the first TV adaptation of Armistead Maupin's novel and later was followed by the 2019 reboot by Netflix.
If you live in other regions, you may be lucky enough to get the two follow-up series available today as well.
---
20th Century Women (2016)
Genre: Comedy, Drama
Director: Mike Mills
Cast: Annette Bening, Elle Fanning, Greta Gerwig, Billy Crudup
Runtime: 119 min
Awards: Nominated for 1 Oscar. Another 12 wins & 67 nominations.

This indie flick from 2016 was nominated for an Oscar for best original screenplay and is an absolute delight. You may not recognize all the names and faces featured but that's to the movies credit.
It's about the story of a young teenage boy living with his mother and two other women who help raise him in the late 70s.
---
7Seeds (Part 1)
Genre: Animation
Cast: Nao Toyama, Jun Fukuyama, Katsuyuki Konishi, Yoko Soumi, Kana Asumi, Akira Ishida
Language: Japanese

June has been packed with good anime and the month is being rounded out by 7SEEDs which has been delayed multiple times to get to this point.
The series is similar to The CW's The 100 in premise whereby a group of chosen people awakens to find they are humanities last hope.
---
Motown Magic (Season 2) Netflix Original
Genre: Animation, Music
Cast: Avia Fields, Marissa Margaux, Monie Mon, Betsy Kenney, Alex Thomas, Heaven Beatbox
Netflix is by no means in short supply for great children's content but it'd be fair to say that Motown Magic is among the absolute best.
The all-singing and dancing series returns for another colorful and rocking outing.
---
Jeopardy! (3 Collections)
Genre: Game-Show
Cast: Alex Trebek, Johnny Gilbert
Runtime: 30 min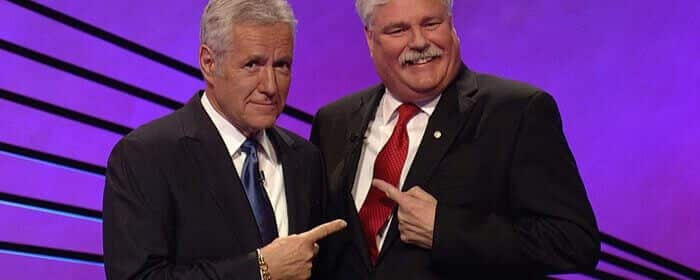 Jeopardy! got a major refresh today whereby all five previous collections available on Netflix have now been replaced by three additional ones.
Among the three collections added is a season dedicated to every season premiere so you can watch Alex Trebek age in a single sitting. There's also the three episode 'IBM Challenge' season and the second Teen Tournament.
---
Full list of new releases for June 28th
4 New Movies Added Today
20th Century Women (2016)
ANIMA (2013)

Netflix Original

El testigo (2018)
La Leyenda del Diamante (2017)
13 New TV Series Today
7SEEDS (Part 1)

Netflix Original

Answer for Heaven (Season 1)

Netflix Original

Dope (Season 3)

Netflix Original

Exhibit A (Season 1)

Netflix Original

Family Business (Season 1)

Netflix Original

Instant Hotel (Season 2)

Netflix Original

Jeopardy! (3 seasons added – 5 removed)
Locked Up (Season 2)
Motown Magic (Season 2)

Netflix Original

Paquita Salas (Season 3)

Netflix Original

Super Bheem (Season 1)
Tales of the City (Season 1)
The Chosen One (Season 1)

Netflix Original
1 New Stand-up Specials Added This Week
Daniel Sosa: Maleducado (2019)

Netflix Original