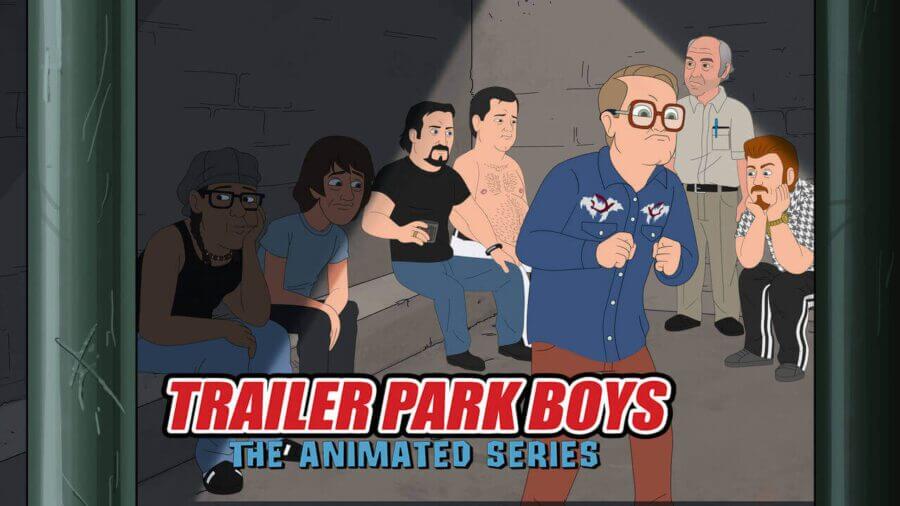 It's the eve before April 1st and Netflix has a few more tricks left up its sleeve to close out the month. Here's a look at what's new on Netflix for March 31st, 2019.
Don't forget, this week will be bringing close to 100 new titles to Netflix and we've got you covered in our preview here.
---
Trailer Park Boys: The Animated Series (Season 1) Netflix Original
Genre: Comedy, Adult, Cartoon
Cast: Mike Smith, John Paul Tremblay, Robb Wells, John Dunsworth, Pat Roach, Cory Bowles

Trailer Park Boys has been a regular staple of the Netflix library for a number of years. The boys aren't afraid of approaching different genres with them presenting their main series and multiple various specials.
This series continues off the back of the last full series and sees them in an animated format.
---
Mercy Black (2019)
Genre: Horror, Mystery, Thriller
Director: Owen Egerton
Cast: Daniella Pineda, Janeane Garofalo, Elle LaMont, Austin Amelio
Runtime: 88 min

Blum House teased a new release on Netflix over the past few days and now we know what that is. The production house behind Get Out and more recently, Us released Mercy Black on Netflix.
The movie is super creepy and probably going to be a massive hit among horror fans.
Alert! @Owen_Egerton super creepy horror movie Mercy Black is now on @netflix . I got to EP this one for Blumhouse. Check it out! pic.twitter.com/OirUB5s6qx

— Ryan Turek (@_RyanTurek) March 31, 2019
---
The Burial of Kojo (2018)
Genre: Drama, Thriller
Director: Sam Blitz Bazawule
Cast: Ama K. Abebrese, Henry Adofo, Kobina Amissah-Sam, Anima Misa
Runtime: 100 min

This movie also released exclusively on Netflix although isn't covered under the Netflix Original branding either. The movie is about a man trapped in a mine shaft by his brother with his daughter attempting to rescue him.
---
Employee of the Month (2006)
Genre: Comedy, Romance
Director: Greg Coolidge
Cast: Dane Cook, Jessica Simpson, Dax Shepard, Andy Dick
Runtime: 103 min

Looking for a trash comedy? Then this may be your best bet. With an assortment of various barely recognizable faces, the movie is about a bunch of retail employees who are all competing in the employee of the month to gain the affections of the new female employee.