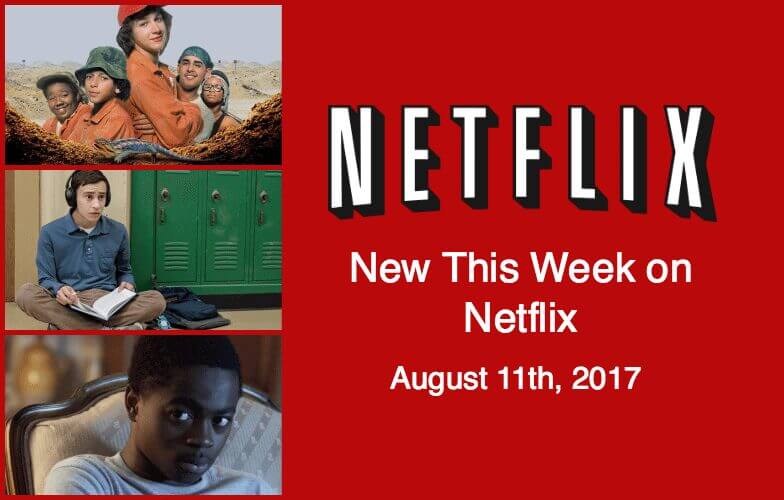 New week, new titles. August is living up to its reputation of being a quiet month for new titles, but there are still a few good things to be watched. There are plenty of things to match your moods, from a nostalgic favorite to a binge-worthy series. Kick off your shoes and begin your weekend.
Atypical Season 1 
Netflix Original
Keir Gilchrist (United States of Tara) stars in this family dramedy as Sam, an autistic teen on the high-functioning end of the spectrum. It's a sweet coming of age narrative without being saccharine. Through narration we learn about his condition, his peccadillos, his troubles socializing. Acting veterans Jennifer Jason Leigh plays his overprotective mother and Michael Rapaport is his father looking to connect. Gilchrist is very strong in this role and the family dynamic works. It's an easy and pleasant binge.
---
Holes
Dare I call this a classic? Based on the award winning book of the same name, this much loved adventure comedy stars Shia LaBeouf as Stanley Yelnats IV, a good-hearted teenager born to be unlucky. After being falsely arrested, he is sent to Camp Green Lake, a juvenile detention camp run by Warden Louise Walker (Sigourney Weaver) where they are made to dig holes to build character. But they begin to question the motives of the warden and what they are digging for. Could something sinister be afoot?
---
The Transfiguration
An official selection at the Cannes Film Festival, this quiet thriller is not your usual horror movie. Eric Ruffin is Milo, a boy whose obsession with vampires has made him believe he's actually one of them. He has a thirst for blood and he gets it. When he meets Sophie, a girl as much on the outside as he is, he begins to rethink his dark obsession. This film is a slow burn; the gore sneaks in and takes hold when least expected. Your patience will be rewarded as you watch this teen confront the evil that simmers within.
---
What else are you watching this weekend? Let us know in the comments. Happy streaming and happy weekend!