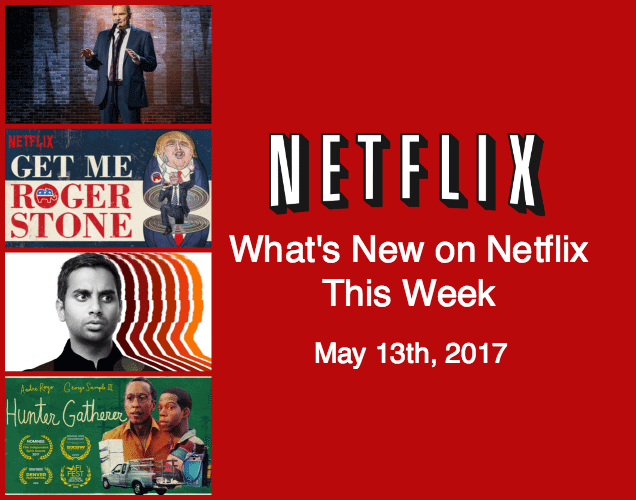 New week, new titles. May has already been a great month of watching and this weekend is no different. No matter your mood, you're sure to find something to watch. Get comfy.
Hunter Gatherer
When you find yourself saying "there's nothing to watch on Netflix" (And I hear that a lot. A LOT.), remember this movie. It's the perfect example of why you should just take a chance, pick something, and press play. It's how i found this gem. I almost skimmed past it because I didn't recognize any actors, but the year was recent so I pressed play. Andre Royo plays Ashley, a man living with his mother after a stint in prison who is expecting his life to easily fall in place after his release. He's a chronic loser, but he never loses his optimism. After meeting a new friend, he decides to start a business and get back all the things he wants in life. This film has everything I've been missing from movies nowadays— a real, simple story line that gets right to it. The characters are superbly written and it immediately pulls you in. When it's over you may say to yourself "what did I just watch?" but you are not going to be sorry you did.
---
Norm Macdonald: Hitler's Dog, Gossip & Trickery 
Netflix Original
Norm Macdonald is one of the driest, oddest comedians you may ever run across. This special is the long-awaited followup to 2011's Me Doing Standup, and reminds us that even though you may not have seen him for a while, he is just as funny as he ever was. It jumps right into the jokes. No long, unrelated intro that seems to be the standard now. His blunt, deadpan delivery of cynical observational humor is just what you need this weekend.
---
Master of None 
Netflix Original
Master of None is back with its second season, and Aziz Ansari and crew are just as funny as ever as they try to navigate their way through life and New York city. Loosely based on Ansari's real-life experiences, he plays Dev, an actor struggling to find himself and what he wants in life. It's a warm, original comedy that will brighten your weekend with its sometimes cringe worthy humor.
---
Get Me Roger Stone 
Netflix Original
This colorful film is about controversial political strategist Roger Stone, the political whisperer. He has had a hand in practically every part of politics in the past half century, from Watergate right up to the election of the current President of the United States. He is the self-proclaimed Prince of Darkness of American politics, practically invented the modern political attack ad, and has self-admittedly engaged in the nastiest of dirty tricks. The timing couldn't have been better for the release of this documentary.
---
Happy weekend and happy streaming!