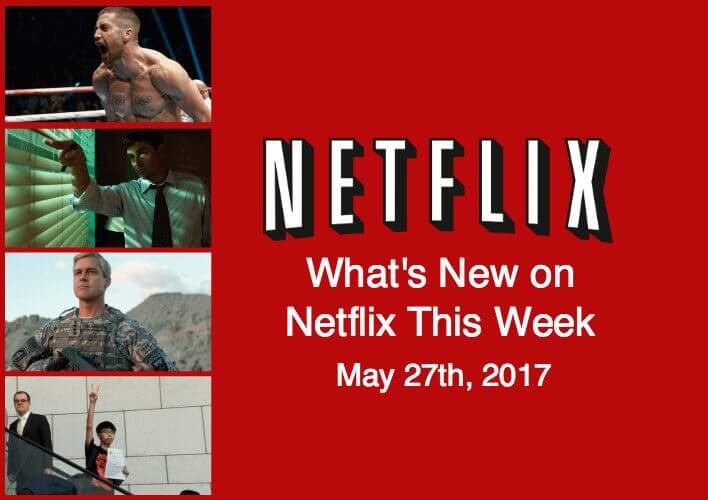 New week, new titles. It's a long weekend, and here's hoping it's glorious. If you have been keeping your game strictly indoors, now is the time to expand a bit. Get yourself a tablet. Get yourself a phone. Download that app. BINGE. Earbuds were invented for a reason. You don't want to be that weird dude that comes back from the long weekend with no tan and no idea what happened on Bloodline. Hook up, slather up (SPF. Safety first, people! And don't forget sunglasses. Maybe a hat, too. You HAVE been indoors a while.), and put your feet up! Last, but not least, take a moment to remember and be thankful for the people that this weekend and Memorial Day are all about.
War Machine 
Netflix Original
Netflix has officially made its way into star-power driven movies. Based on Michael Hastings' 2012 book The Operators, this film is the true story of charismatic four-star general, Glenn McMahon, who is given the task to command NATO forces in Afghanistan, only to be taken down by a journalist's no-holds-barred exposé. It is packed with A-listers and cost a bundle. It's time to see if Netflix can really play this movie game.
---
Velvet
You're going to get absorbed into this show. You're not going to want to…but you will. It's about a young heir to a fashion empire who falls in love with a humble seamstress. It's soapy, and fun, and doesn't take itself too seriously. It has that whole 50s melodrama thing going for it. And I don't want to hear it about subtitles. You're going to be so into it you won't even notice after a few minutes. Take a chance, Lance!
---
Southpaw
The hits just keep coming! (Hits. Boxing. See what I did there? I am underappreciated.) Jake Gyllenhaal is a boxer who has hit rock bottom. But when he hooks up with former fighter Tick Willis (Forest Whitaker), he just may find his way back. Star power, a feel-good message, and Gyllenhaal in tip-top yummy shape. Why wouldn't you watch? That's what I'm saying.
---
Joshua: Teenager vs Superpower 
Netflix Original
This movie is powerful. Especially in these times, I believe everyone should watch this movie and see what one young, determined voice can do. Make a change. You matter. This film filled my heart with hope.
---
Hasan Minhaj: Homecoming King 
Netflix Original
If you haven't heard of this guy, get acquainted. He is currently a Senior Correspondent on The Daily Show and he rocked the 2017 White House Correspondents' Dinner.  The latest addition to the ever growing library of outstanding original Netflix comedy specials, he's a storyteller and a great one. Add this guy to your queue.
---
Bloodline 
Netflix Original
You know I saved the best for last. It almost breaks my heart to write this because I know there will be no more Bloodline. But, on the other hand, BLOODLINE. We have waited forever to see what is going to happen to the Rayburns! Could there BE a more perfect addition to your Memorial Day list? No. The answer is no. Ditch your family, do what you have to. Watch this show. And raise a glass with me to one of the best Netflix shows there ever was. They aren't bad people. But they did a bad thing.
---
Happy long weekend and happy streaming!