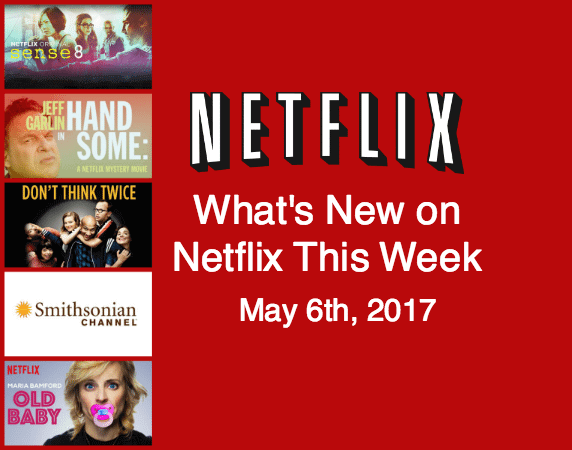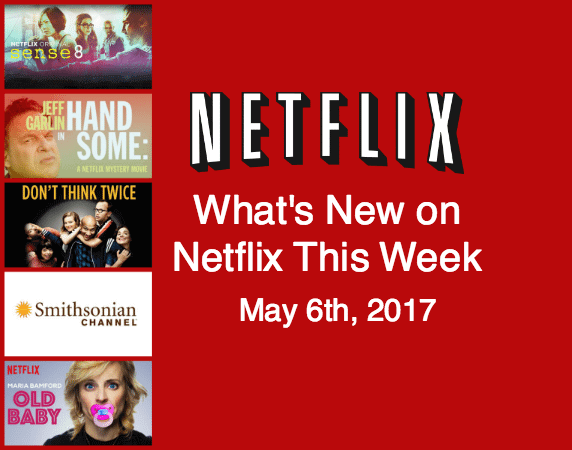 New week, new month, new titles! Was the 4th with you this week? I'm going to guess you celebrated your 4th with a few margaritas on the 5th. Now you're having a Revenge of the 6th. Hangover remedy: seltzer, lime, salt, and Netflix. (Soda and bitters helps, too.) Don't despair. You have a lot of things to choose from while you're recovering on the couch. Grab the remote, curl up and press play.
Handsome: A Netflix Mystery Movie 
Netflix Original
I'm super excited about this one, because it's one more notch on Netflix's belt in the good movie department. Jeff Garlin (Curb Your Enthusiasm) stars as LA homicide detective Gene Handsome. He's an all around nice guy who solves crimes and lives alone with his dog. The film is packed with great actors including Natasha Lyonne (Orange is the New Black), Amy Sedaris, Christine Woods, Steven Weber, Eddie Pepitone and Leah Remini. It has dry humor, uncomfortable pauses that are just long enough, and straight-faced, Airplane!-style humor. (There's even a Curbed throwback in there, too.) I liked it more than a little bit. With its shorter length, it's more like an episode of a great detective show. My hope is we get to see more of Garlin solving additional Netflix mysteries.
---
Maria Bamford: Old Baby Netflix Original
Maria Bamford is a comedian you may have overlooked over the years. Touring with the likes of Patton Oswalt, Brian Posehn, and Zach Galifianikis, she is a seasoned actress and comedienne. She currently stars in the Netflix Original series Lady Dynamite, a kooky show in which Bamford plays a version of herself, a comedian struggling with mental illness. Bamford has never kept her mental illness a secret, it plays a big part in her comedy. This special is much like she is—a little disjointed, sometimes uncomfortable, somewhat loopy, but always captivating. This special is definitely different; here she is performing in assorted settings. In front of a friend on the couch, in a library, a traditional concert venue, even a park bench. They're all pieced together in a way that, while a little strange, are all the more endearing in the end. Just like Maria Bamford.
---
Smithsonian Channel, National Geographic, and PBS Titles

Oh, the joy! I was among the many that were truly disappointed when these titles expired. Thankfully, many have been added back to the Netflix library.  Dip your toes into a bit of history, murder, nature and more. Most of the shows clock in at around an hour, perfect for weekend learning and napping. Titles you should definitely give a look:
The 'Mystery Files' series
The 'Real Story' series
The 'Secrets' series
And I can't leave out The Day Kennedy Died. Narrated by Kevin Spacey (who we will be seeing soon in Season 5 of House of Cards), this film brings that fateful day to life through rarely seen footage and rarely heard testimonies. It's worth your time.
---
Sense8 Season 2 
Netflix Original
This sci-fi series from Lana and Lilly Wachowski follows a group of 8 strangers who discover they are mentally-linked and emotionally linked. As they attempt to live their lives and figure out how this happened,  they must now survive being hunted by anyone who believes them to be a threat to the world and the way things are. It's an innovative series that strives to address a number of serious subjects not often addressed in the genre.
---
Don't Think Twice
This was a smaller movie that didn't get the attention it deserved. From the director of Sleepwalk With Me and the creator of This American Life, the ensemble film is filled with comedy stars. Keegan-Michael Key, Gillian Jacobs, Mike Birbiglia, Kate Micucci, Chris Gethard and Tami Sagher are close-knit friends who have come up through the comedy ranks together, but come to the tough realization that not everyone is going to make it. It's a warm and honest look at how being funny often isn't all that fun.
---
Happy weekend and happy streaming! Have another suggestion that didn't make the list? Let us know in the comments!