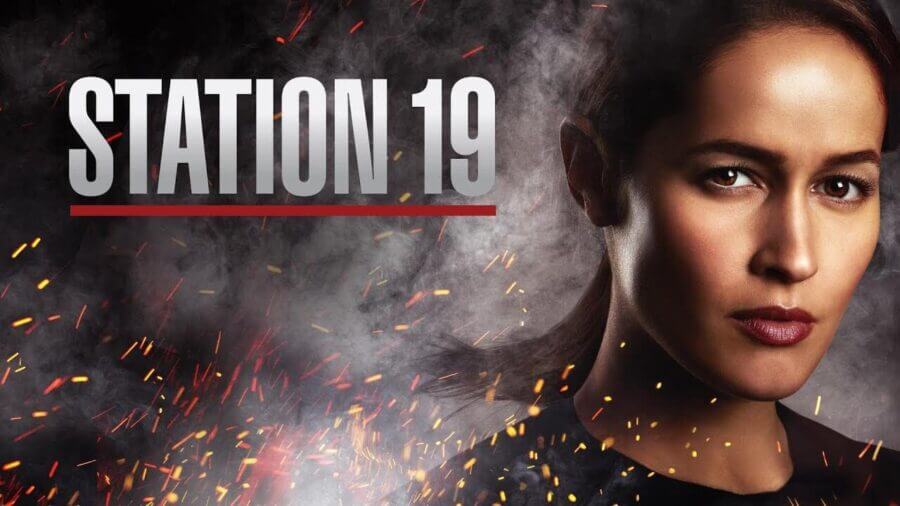 ABC's critically acclaimed series Grey's Anatomy has been streaming on Netflix for many years now. But what about the spin-off to the medial drama Station 19? Rightfully so, the firefighter-drama has been in high demand from subscribers and considering both Grey's Anatomy and How to Get Away with Murder are currently streaming, surely Station 19 will be arriving soon? Sadly this is very unlikely, and we're here to tell you why Station 19 isn't coming to Netflix.
With a series so highly successful as Grey's Anatomy it was only a matter of time before a spin-off arrived. The back door pilot for the series arrived during the fourteenth season of Grey's Anatomy, in episode thirteen "You Really Got a Hold on Me". After a successful episode, the spin-off arrived weeks later.
Station 19 follows a team of heroic firefighters that battle blazes and life-threatening situations in the city of Seattle.
Article Continues Below...
---
Is Station 19 coming to Netflix US?
Subscribers will be very disappointed to read that it is highly unlikely Station 19 will be available to stream on Netflix.
There are a number of different factors involved as to why Station 19 won't come to Netflix, one of which is the fact that Station 19 belongs to ABC. For those who are unaware, the parent company of ABC is Disney, and with Disney entering the streaming world with their own service, they'll want as much content to bolster their library.
But Grey's Anatomy is streaming on Netflix US?
Grey's Anatomy and How to Get Away with Murder are still available to stream on Netflix, along with handful of other ABC shows. This is because many of these series are in what we refer to as a "legacy contract". Netflix picked up the license to distribute these shows through its streaming service long before Disney had the notion to release its own streaming service.
These ABC shows won't stay on Netflix indefinitely, but they will be available to stream for a significantly long period of time.
So where can I stream Station 19?
Bizarrely, you cannot watch full seasons of Station 19 anywhere online. Only the latest episodes are available for catch up on Hulu and the ABC website. It's highly likely that seasons of Station 19 will be available to stream on Hulu or ABC eventually.
Seasons or individual episodes of Station 19 are available for purchase on Amazon.
---
Has Station 19 been received well by audiences and critics?
At the time of writing the current score on IMDb for Station 19 is 6.3/10. Don't let the score fool you though as the ratings certainly don't reflect what some audience members have given the series.
Ratings were consistent for the first season, with only one out of the initial ten dropping below five million. The second season had significantly more episodes at seventeen but still held respectable ratings. Most notably, the two highest-rated episodes of the season were those that crossed over with Grey's Anatomy:
Season 2 x Episode 2: Under the Surface – 6.54 Million
Season 2 x Episode 15: For Whom The Bell Tolls – 6.39 Million
ABC has definitely noticed the jump in ratings when Station 19 crosses over with Grey's Anatomy, which is why there will be more crossovers in the upcoming season.
---
Are other regions currently streaming Station 19 on Netflix?
At the time of writing only Argentina, Brazil and Mexico are streaming Station 19.
In the United Kingdom, Station 19 is broadcast on Sky Witness. Sky customers can stream episodes of Station 19 on the Sky Go app. Alternatively, NOW TV subscribers can stream episodes as all Sky programming is available on the service.
Australia has yet to find a broadcaster to air Station 19.
There is currently no streaming home for Canada either. When episodes are broadcast, Canadian fans can watch on Bell Media.
---
Would you like to see Station 19 streaming on Netflix? Let us know in the comments below.