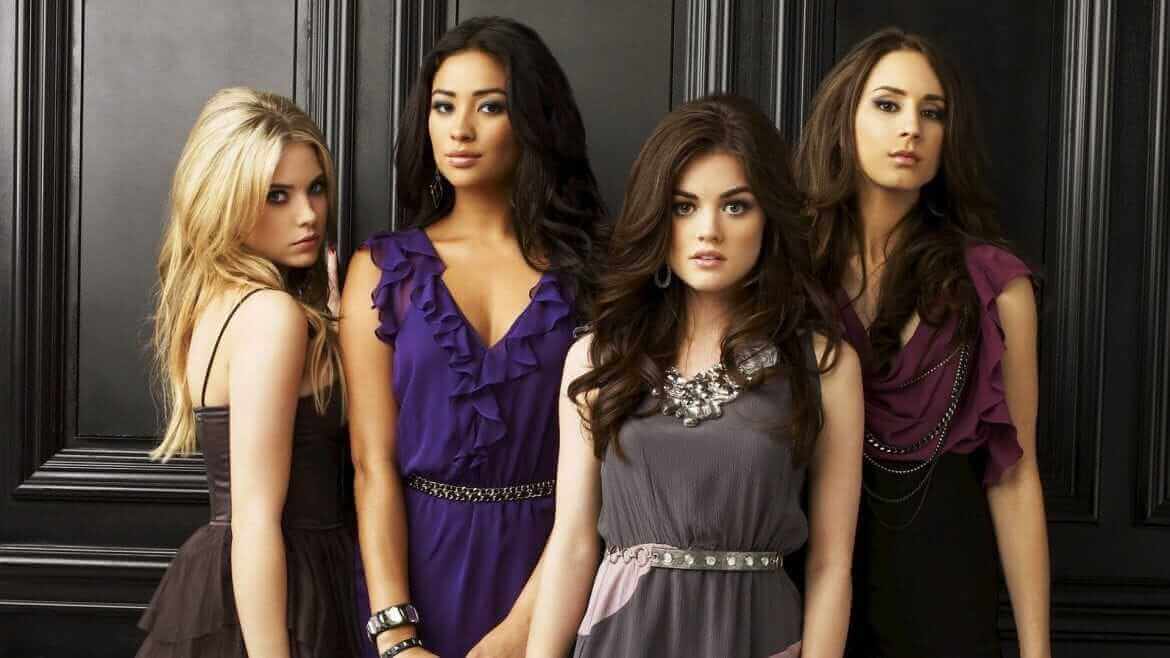 UPDATE: June 20th has rolled around and the show still isn't on Netflix – we reached out to Netflix customer support who informed us that there has been a licensing issue. No word on when it'll be releasing now. We'll keep you updated once we know more.
Netflix will be getting the second half of the final season one day after it airs in the United States in many regions. We've got all you need to know about the final half of the epic series airing on ABC's channel called Freeform. Those in the United States, still haven't got their hands on the first half of season 7 but we suspect that'll change in 2017.
Season 7B Details
Following the trend of many series, the final season of Pretty Little Liars has been split up into two halves and released over a two-year period. Pretty Little Liars is a drama where four girls have their secret exposed from someone using the alias of A.
Article Continues Below...
The first half of season 7 released in 2016 and was added to Netflix in some regions such as the United Kingdom on a weekly basis after it airs in the US.
The final ten episodes have had their titles revealed and they are as follows:
Episode 11 – Playtime
Episode 12 – These Boots Are Made for Stalking
Episode 13 – Hold Your Piece
Episode 14 – Power Play
Episode 15 – In The Eye Abides the Heart
Episode 16 – The Glove That Rocks the Cradle
Episode 17 – Happily Ever After… Not
Episode 18 – Choose or Lose
Episode 19 – Farewell, My Lovely
Episode 20 – Til Death Do Us Part
Netflix UK Release Schedule
Netflix has confirmed that'll it continue the contract that sees new episodes coming to Netflix the morning after it airs in the US. The confirmation of it coming to Netflix exclusively again came from a confirmation on the Netflix UK Facebook page.
Freeform has a few series now that are released on the one-day after US schedule. Pretty Little Liars has been doing this for the past couple of years and other Freeform series, Shadowhunters also operate on the same schedule.
New episodes air in the US on a Wednesday then gets added at 8 am (GMT) on Netflix.
| Episode Number | US Release Date | Netflix Release Date |
| --- | --- | --- |
| Episode 11 | April 18th, 2017 | April 19th, 2017 |
| Episode 12 | April 25th, 2017 | April 26th, 2017 |
| Episode 13 | May 2nd, 2017 | May 3rd, 2017 |
| Episode 14 | May 9th, 2017 | May 10th, 2017 |
| Episode 15 | May 16th, 2017 | May 17th, 2017 |
| Episode 16 | May 23rd, 2017 | May 24th, 2017 |
| Episode 17 | May 30th, 2017 | May 31st, 2017 |
| Episode 18 | June 6th, 2017 | June 7th, 2017 |
| Episode 19 | June 13th, 2017 | June 14th, 2017 |
| Episode 20 | June 20th, 2017 | June 21st, 2017 |
When will Season 7b of Pretty Little Liars be on Netflix US?
For those in the United States where the show originally airs, you'll know that you still don't have the first half of Pretty Little Liars streaming yet. The last time we got new episodes was back in June 2016 when season 6 was finally added.
Given the series is releasing on a yearly basis and we've always been a year behind, we strongly suspect that we'll get the complete 20 episodes of season 7 added to Netflix on June 20th, 2017.
---
So that's it, Pretty Little Liars coming to Netflix for the very last time, will you miss it? Let us know in the comments below.