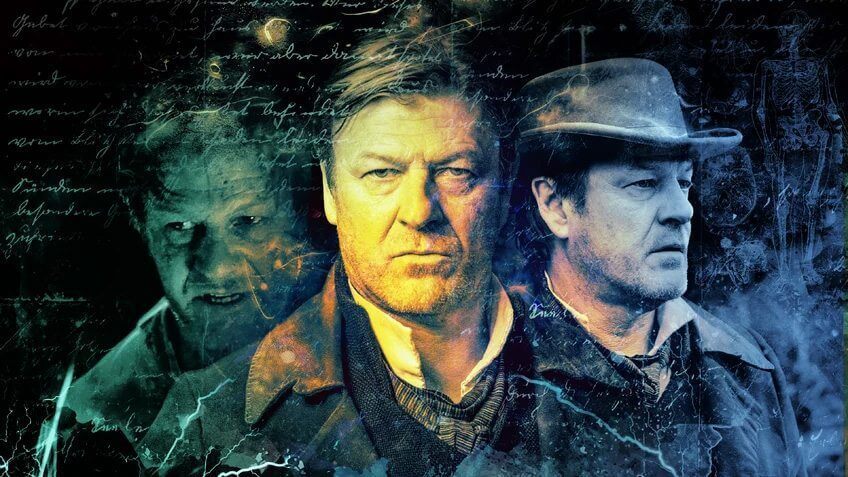 The British drama, The Frankenstein Chronicles dropped two seasons and joined the Netflix Original library in February 2018. Finished all the episodes and want to know when season 3 will drop on Netflix? Here's what we know about the next season.
If the Brits are good at anything it's creating great period dramas. This one comes from ITV, a commercial TV network in England. It also produces titles like Downton Abbey, Inspector Morse, and Doc Martin.
Although seasons 1 and 2 only just dropped on Netflix, the series has actually existed since 2015. Season 1 began airing in the UK in late 2015. A year later in the summer, it was announced that the show had been renewed for season 2. Season 2 then aired at the end of 2017 and wrapped up in December 2017.
Article Continues Below...
In case you haven't dived in already, it's definitely worth looking into. It stars Sean Bean who plays a detective in the 1820's in London. He's on the hunt for a killer
Has Season 3 been Announced and Release Date?
Official Renewal Status: Not yet renewed (last updated: 03/03/2018)
As is the case with many British shows, they tend to operate on a slower timeline than American shows. Given the way season 2 wrapped up, it does suggest that there's potential for more episodes but we'll have to wait for them.
On the timeline between season 1 and 2 that means we'll have a two-year wait until more episodes of The Frankenstein Chronicles. That means it's likely going to get renewed later this year. As for release date, expect towards the end of 2019 with the episodes then dropping on Netflix in early 2020.
Why isn't season 2 of The Frankenstein Chronicles on Netflix UK?
Only season 1 of The Frankenstein Chronicles dropped on Netflix in the United Kingdom. That's because ITV is still keeping the streaming rights locked onto their ITV Hub platform. We do expect it to come to Netflix there but it won't be for several months if not a year.
As you'll be waiting for a long time allow us to make some suggestions. Peaky Blinders is the obvious choice and there are quite a few more episodes available. On the Netflix Original front, Marco Polo may be up your street.
Do you want to see more episodes of The Frankenstein Chronicles join Netflix? Let us know in the comments down below.