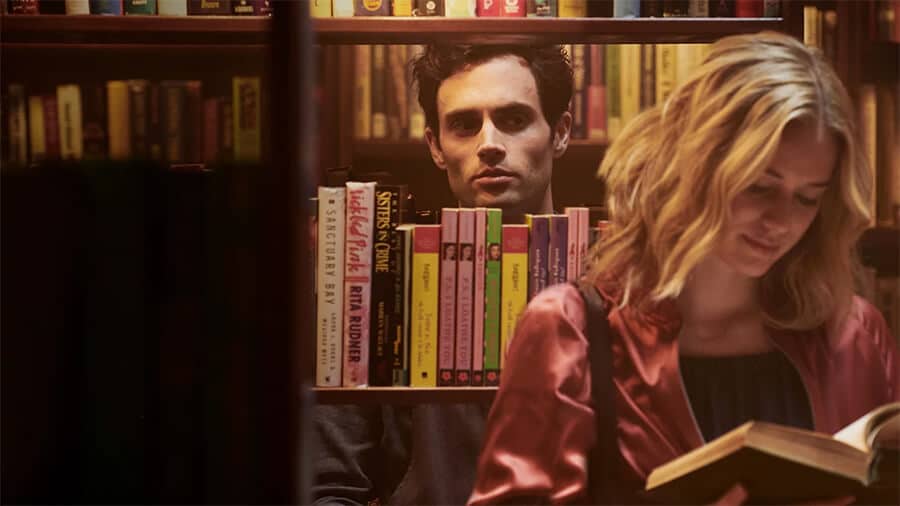 YOU, the brand new Netflix Original series is coming back for a second season already. The show has only just come out but the renewal was ordered before the release of season 1. Here's what we know about the second season and when it'll be on Netflix. 
The series has been dubbed as the Netflix 50 Shades of Grey as it shares similar tones. The reality is that this series blends quite a lot from other series. It's got shades of Gossip Girl, shades of Riverdale (no surprise as it shares the same producers) and also a bit from the doomed Original series from earlier in the year, Gypsy.
The story revolves around Joe Goldberg who finds a new obsession and uses the internet to track her down and learn everything about her. His obsession drives him to do insane things.
Article Continues Below...
Season 1 released on Netflix on boxing day 2018 (December 26th).
https://www.youtube.com/watch?v=cKOhno0IMpA
Has 'YOU' been renewed on Netflix for season 2?
Official Netflix Renewal Status: Officially renewed (last updated: 28th December, 2019)
It's important to look back at where the show came from. 'YOU' wasn't originally intended to be a Netflix Original. Instead, it was a show from Lifetime. Lifetime had already released season 1 of You back in September 2018 to a small audience. The series was instantly renewed by Lifetime. All good right? Well, not quite. Lifetime had made the decision in a short space of time to drop the show and many of its other scripted shows to focus on movies. That's where Netflix comes in.
Netflix picked up the show as a global Original and released the first season to the world on December 26th and will also be honoring the second season release too.
---
What will the season 2 of 'YOU' plot be ?
*Spoilers below*
As you'll know, season 1 wrapped up the story of Joe's obsession with Guinevere Beck. What you may not know is that the series is actually based on a novel by Caroline Kepnes. She went onto produce a sequel called Hidden Bodies.
First season of @CarolineKepnes "You" tv adaption is on Netflix now. I loved how it turned out; watched it as it was released ep by ep but might rewatch it on Netflix before season 2 drops. The book was really good and this tv show was surprisingly good also. I recommend both 😉 pic.twitter.com/Fb3zbhri7h

— Coopik 💜 (@kcoopik) December 27, 2018
In season 2, Joe will be moving from New York to Los Angeles to start afresh and forget the tragic events of the first season. In a darkened room one evening, another life-changing event happens. He spots another girl who he can't take his eyes away from.
Naturally, Penn Badgley who plays Joe is returning for a second season. We haven't had confirmation of any other returning characters although we're expecting a relatively fresh new cast for the second season.
---
When will season 2 of You be on Netflix?
Production has already begun on the second season so we should expect to see the second season in 2019.
However, given how quickly the series was announced and the fact that season 1 came to Netflix several months after it first aired. We think we could be getting season 2 in early 2019 which is excellent.
It's worth noting to that fans of YOU who originally watched the show on Lifetime will need to get a Netflix subscription this time around as Netflix has fully took over the role of distributor for the show.
Over to you, are you glad we're getting a season 2? What did you like about the first season and what do you hope from the second? Let us know in the comments below.