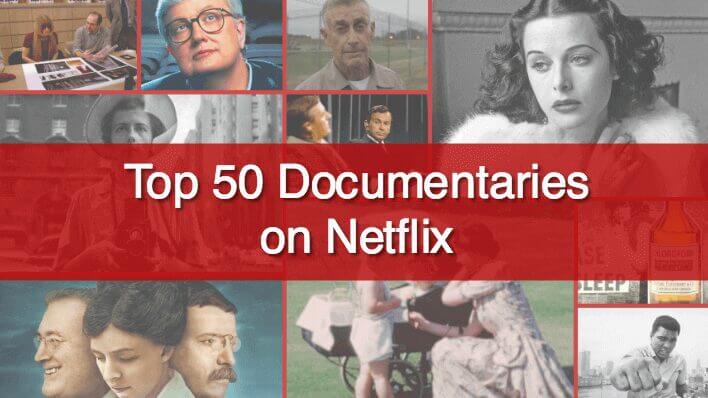 In the mood for a great documentary? Look no further. 
It's no secret I love documentaries. Documentaries are the hidden gems of the movie world. Not as many people watch them, but those who do know their greatness and become addicted. Frankly, the hardest part of compiling a list is narrowing it down. I have tried to find some from every category for every taste, from food to sports to just plain nutty. The list isn't really ranked. If it made the list it means it's worth watching, but the best will always be closer to number one. It's full of interesting picks.
I've seen every movie on the list, but I'm always looking for more. Have you watched a great doc lately? Please let me know in the comments!
Article Continues Below...
---
50. The Hunting Ground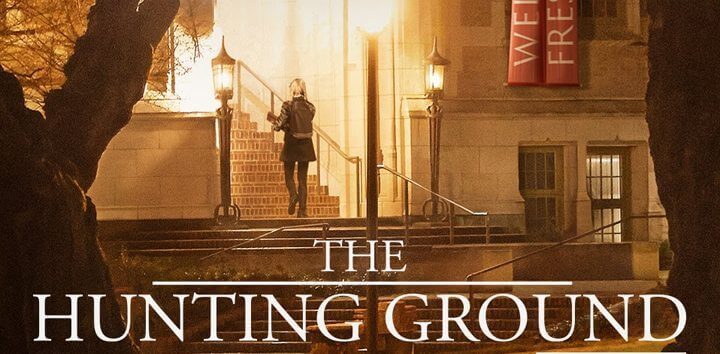 A film about sexual assault on college campuses, The Hunting Ground focuses on the story of two former students of University of North Carolina at Chapel Hill who filed a Title IX complaint against UNC in response to their rapes while enrolled. This issue has become a huge problem in the United States, and the film looks at how administrators often ignore or minimize claims, suppressing statistics for the sake of the universities' reputation.
---
49. Elizabeth at 90: A Family Tribute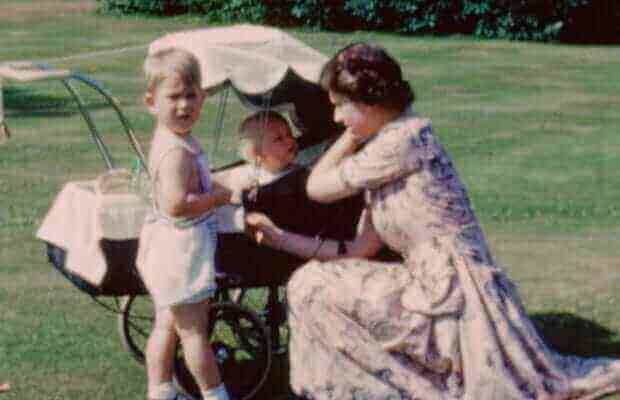 Made to commemorate the 90th birthday of Queen Elizabeth II, members of the royal family offer personal insights and memories of the Queen while watching personal home movies. Aside from archive footage, it features film shot by the Queen, Prince Philip, Duke of Edinburgh, Princess Margaret, King George VI and Queen Elizabeth the Queen Mother that has never been publicly shown and came from the Queen's private archive of homemade films. If you're a fan of Netflix Original series The Crown, you are really going to enjoy this behind the scenes look into the life of Her Majesty.
---
48. Blackfish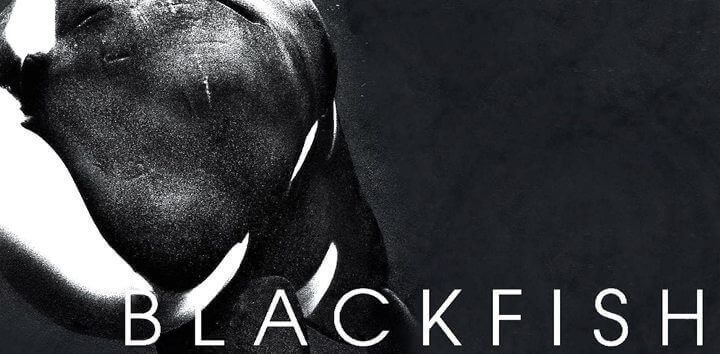 Probably one of the most recognizable documentaries in recent years, Blackfish broke down barriers and prompted real change after its release. It follows the controversial captivity of killer whales, and the dangers it poses for both whales and the humans working with them. It not only provoked a drastic change in Sea World policies, it brought documentaries to the forefront again.
---
47. Best of Enemies
In 1968, ABC, struggling and dead last behind CBS and NBC, didn't have the resources for the kind of convention coverage that their competitors did. So they devised a plan to get eyes on their network — arrange debates between two men who truly despise each other. One liberal, one conservative. It was unlike anything America had seen before and it made for great TV.  It revealed the very real ugliness bubbling and boiling off-camera for the length of ABC's attempt at spicing up the otherwise sedate world of political commentary.
The slick documentary recounts the debates and the men themselves. And the debate footage itself is plentiful and quite entertaining. It's fast, filled with talking heads, historical footage, engrossing. The subject of debate is one that hasn't and will never go away: the state of our Nation. Best of Enemies skillfully explores the debates within the framework of their era, but the film is more concerned about how much they've echoed through the years. The mood of Buckley's meetings with Vidal is felt in every inch of our society's contemporary political machine, from the speech of our crop of wannabe commanders-in-chief to the language used by our televised critics. Prevalent and absorbing, it's worth your time.
---
46. Tabloid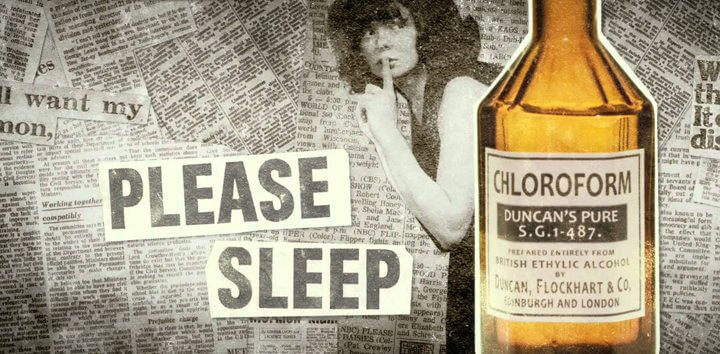 Remember when I said some of my picks were nutty?  This film by Errol Morris (The Thin Blue Line, Wormwood) tells the bizarre tale of a former beauty queen charged with abducting and imprisoning a young Missionary. It's a complicated, fantastic, unbelievable saga all the while being told by Miss Wyoming herself, Joyce McKinney. Sex. Mormons. Sensationalism. Is she a dumb blonde or a criminal genius?
---
45. Little Dieter Needs To Fly

This is the true story upon which the feature film Rescue Dawn, starring Christian Bale, is based. Both are from documentary madman veteran Werner Herzog. It's the story of Dieter Dengler, the son of a Nazi slain during World War ll, who dreamed of becoming a pilot. At 18, he immigrated to the U.S. where he worked odd jobs until he was accepted into the Navy and began pilot training. Sent to Vietnam, he was shot down on his first mission and taken prisoner by the Vietcong. They tortured and starved him until Dengler managed to make a hair-raising escape. True to form, Herzog is deeply involved in the film. A large amount of the footage is from a trip Herzog took with Dengler back to Laos and Thailand to recreate his ordeal. Herzog even hired locals to play the part of his captors and had Dengler retrace his steps while describing his experiences. It's an unforgettable tale of survival.
---
44. Audrie and Daisy 
Netflix Original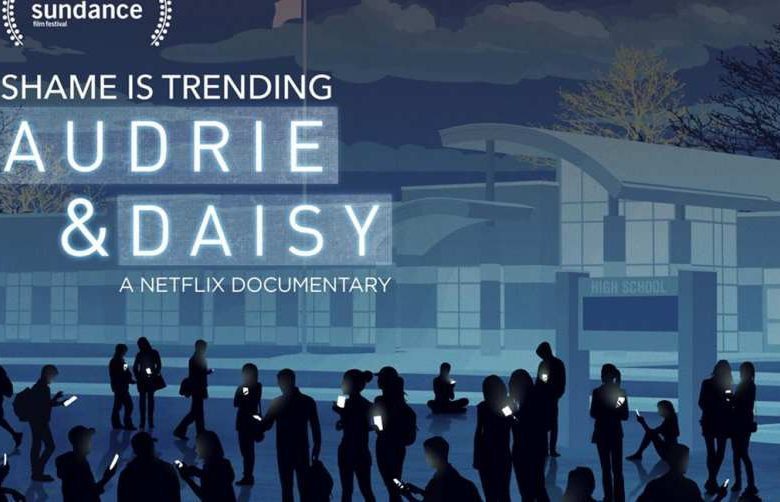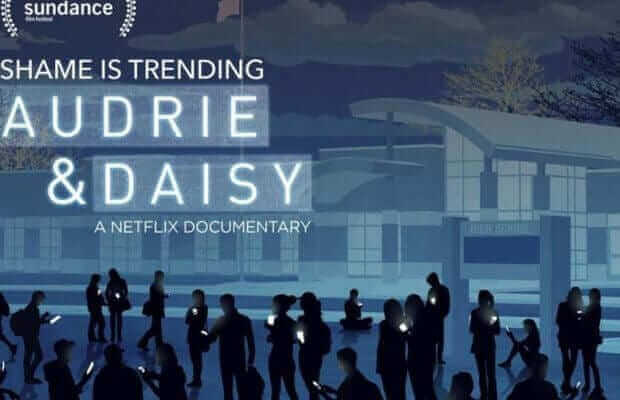 In the age of social media, online harassment has become disturbingly common. Acclaimed documentarians Bonni Cohen and Jon Shenk explore the experiences of strangers with parallel stories. Audrie and Daisy were both were with classmates and, while unconscious, sexually assaulted by boys they thought were friends. The public shame and judgments they experienced from classmates and adults in the town are quite shocking. This examination of rape culture and how common and accepted the attitudes toward victims is quite emotional and a worthy watch.
---
43. Finding Vivian Maier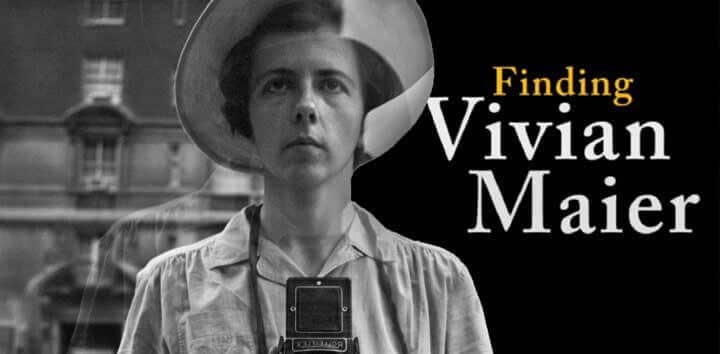 In 2007, John Maloof was rummaging through items at a local thrift auction house on Chicago's Northwest Side. What he discovered would eventually impact the world over and change the life of the man who championed her work and brought it to the public eye. Thinking he had just uncovered a treasure trove of priceless photography, what really began unraveling was a mystery. A mystery even more interesting than the work itself. It's absorbing.
---
42. The Roosevelts: An Intimate History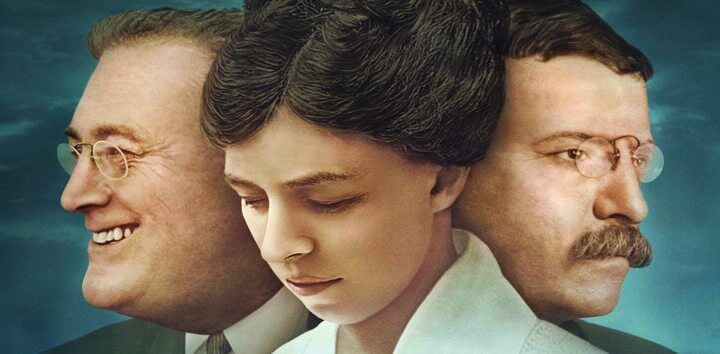 The Roosevelts come alive in this Award Winning Documentary. It covers the lives and times of the Roosevelt family, including Theodore Roosevelt, a Republican and the 26th President of the United States; Franklin D. Roosevelt, a Democrat and the 32nd President of the United States, a cousin of Theodore; and Eleanor Roosevelt, the longest-serving First Lady of the United States, a niece of Theodore who had wed Franklin. As a result of the influence of Theodore and Franklin as Presidents, as well as Eleanor as First Lady, a modern democratic state of equal opportunity was begun in the United States. It weaves together the stories of three members of one of the most prominent and influential families in American politics. Narrated by Peter Coyote, actors read lines of various historical figures and a series of noted commentators give background information. Including Paul Giamatti, Meryl Streep, and Patricia Clarkson. This is biographical binge-watching at its best.
---
41. Batkid Begins: The Wish Heard Around The World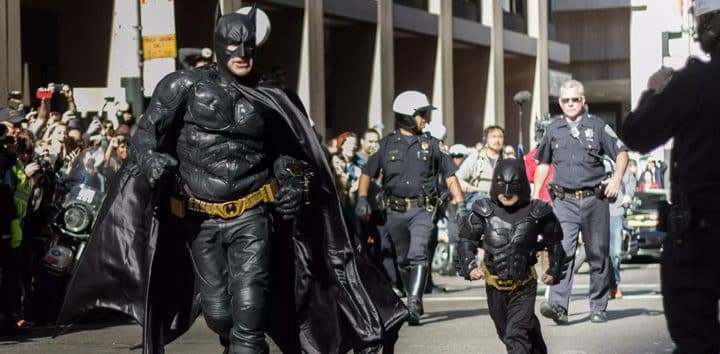 If this doc doesn't melt your heart, I don't know what will. One child. One wish. Millions touched. Who would have thought a 5-year-old boy who fought leukemia would transform a city and a nation for a day? No one. Not his family. Not his friends. Not the thousands of volunteers who came from near and far to help make his wish come true. But it did. What happens when an event goes unintentionally viral and reveals surprising truths about what happens when a nerve is touched in our digital society? It may just restore your faith in humanity.
---
40. Happy Valley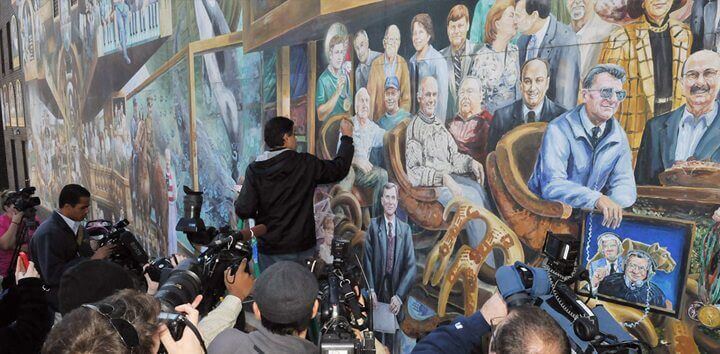 What happens to your small, idyllic town with a fiercely loyal sports following when the unthinkable happens? When a coach and revered community member is suddenly in the nation's spotlight and you're left to make sense of it all. This film attempts to filter through the chaos and look through the lens of the townspeople. How it affected them personally when the facade cracked and a heinous secret came to light.
---
39. The Wolfpack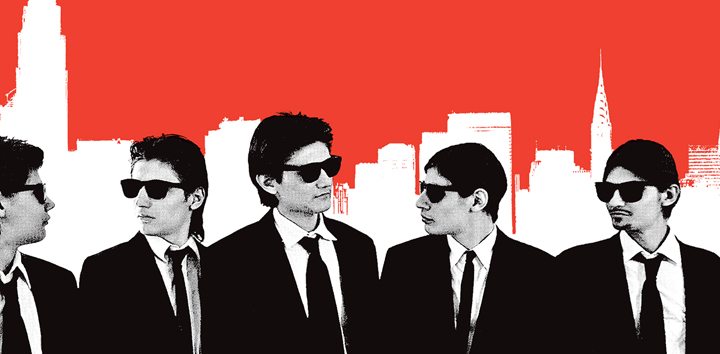 The Angulos is your typical New York Family. Several brothers and a sister. Hard-working father with a stay-at-home mom. Did I mention they have never left their apartment? Locked away on the Lower East Side of Manhattan for fourteen years, the Angulo family's seven children learned about the world through watching films. They also re-enact scenes from their favorite movies. They were homeschooled by their mother and confined to their sixteenth story four-bedroom apartment. Their father, Oscar, had the only door key and prohibited the kids and their mother from leaving the apartment. Everything changed for them when, against their father's instructions, 15-year-old Mukunda decided to walk around the neighborhood.
---
38. The First Monday in May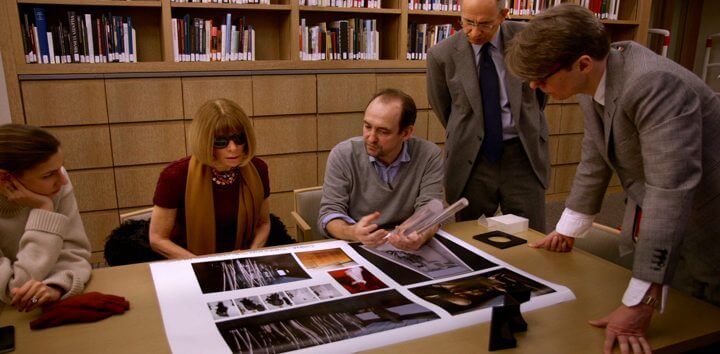 An unprecedented look behind the scenes of two of New York's premier cultural events, follow the creation of "China: Through The Looking Glass," the most attended fashion exhibition in the history of The Costume Institute at The Metropolitan Museum of Art, and the 2015 Met Gala, the star-studded fundraiser. Follow Anna Wintour, editor-in-chief of Vogue magazine and Met Gala chair, and Andrew Bolton, the curator who conceived the groundbreaking show, as they prepare for an unforgettable evening.
---
37. Finders Keepers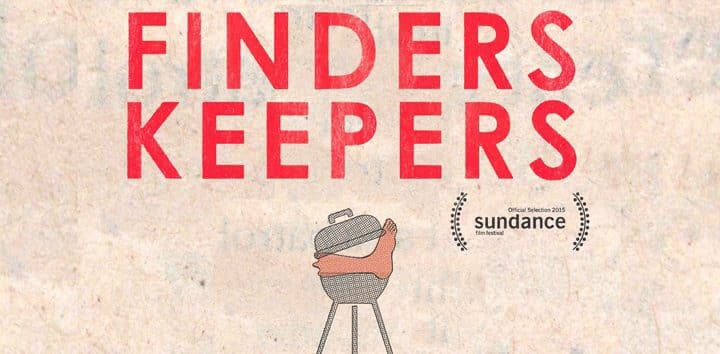 When Shannon Whisnant purchased a grill at an auction, he had no idea the bizarre turn his life was about to take. Inside the grill was an amputated leg. What follows is a story centered on the enterprising Whisnant and John Wood, the man whose leg wound up in the grill due to an odd chain of events. What starts out as a freak show ends up a poignant tale of tragedy and redemption.
---
36. Paris is Burning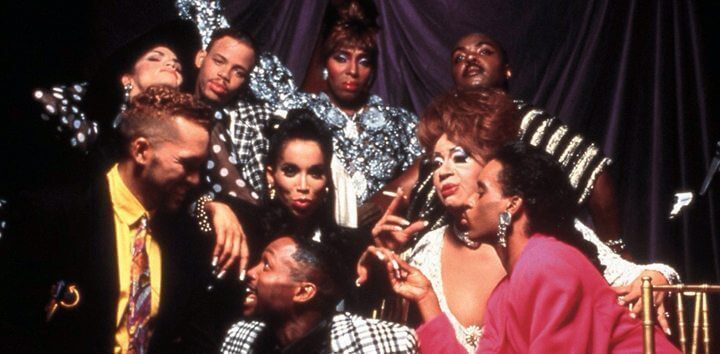 This film is considered an invaluable documentary of the end of the "Golden Age" of New York City drag balls, and a thoughtful exploration of race, class, gender, and sexuality in America. Focusing on drag queens and their "house" culture, which provides a sense of community and support for the flamboyant and often socially shunned performers, groups from each house compete in elaborate balls that take cues from the world of fashion.
---
35. What Happened Miss Simone 
Netflix Original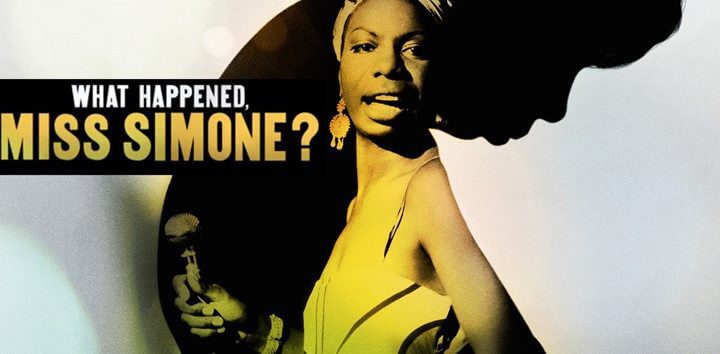 A Netflix original, Nina Simone lived a life of brutal honesty, musical genius, and tortured melancholy. Classically trained pianist, dive-bar chanteuse, black power icon and legendary recording artist, the documentary combines previously unreleased archival footage and interviews with Simone's daughter and friends.
---
34. Voyeur 
Netflix Original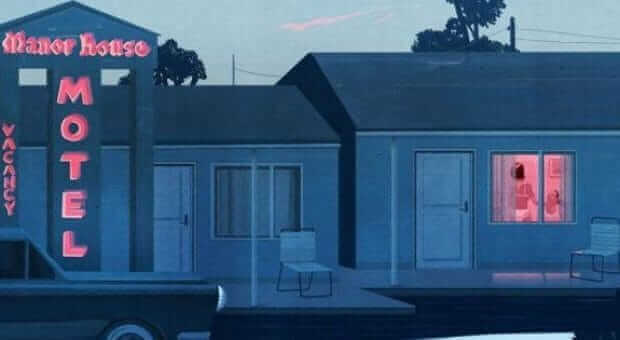 This creepy Netflix Original is the tale of peeper meets journalist. Once upon a time, Gay Talese was perhaps the most notable of celebrity journalists. He became almost as famous as the people featured in his work. But his career took a disastrous turn, he became irrelevant, and he didn't take it well. Enter motel owner Gerald Foos. He spent decades spying on guests from the building's attic. What follows is a most twisted relationship.
---
 33. The Thin Blue Line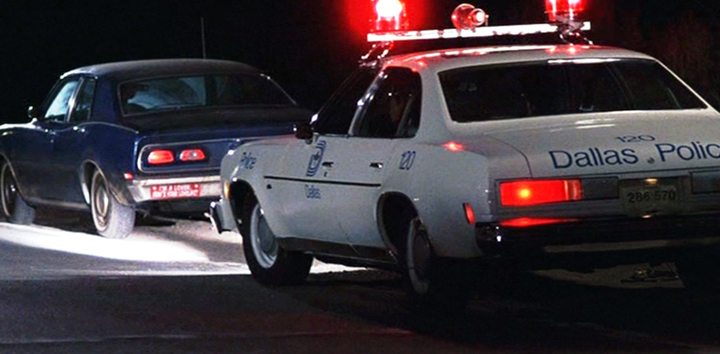 This movie is often said to be one of the best crime docs ever made. One night in November 1976, after his car breaks down on a road outside Dallas, Randall Dale Adams accepts a ride from teenager David Harris. Harris is driving a stolen vehicle and, later that night, when Dallas police officer Robert Wood pulls the car over to check its headlights, he is shot and killed. A jury believes Adams is the killer, but Errol Morris' classic documentary explores the role of Harris' perjured testimony, misleading witness accounts and police misconduct in the verdict.
---
32. Tig 
Netflix Original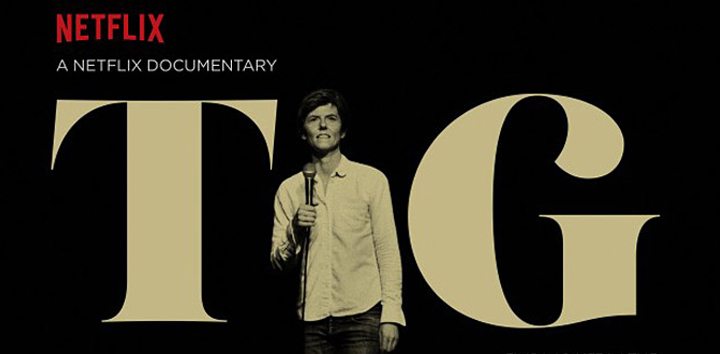 Not everyone would respond to a cancer diagnosis with a comedy set about it. Tig isn't everyone. Take an unflinching look at comedian Tig Notaro, who underwent a double mastectomy after being diagnosed with breast cancer in 2012. She has continued to tour rigorously while inspiring a new generation of survivors with humor and grace.
---
31. Cartel Land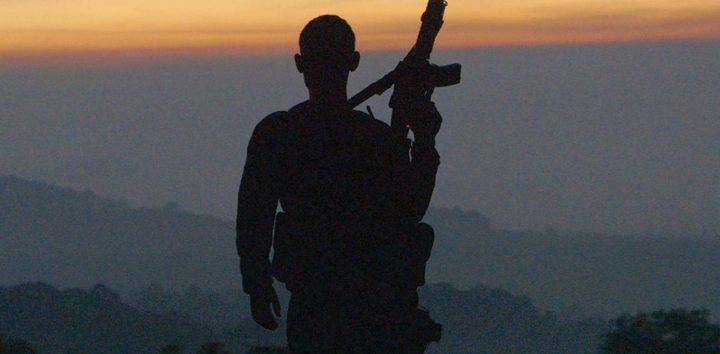 This Oscar-winning documentary details the epic struggle to overcome the drug cartel that has wreaked havoc for years. It's a riveting, on-the-ground look at the journeys of two modern-day vigilante groups and their shared enemy – the murderous Mexican drug cartels. On one side a doctor leading uprisings. On the other a veteran desperately trying to prevent the poison from seeping across our borders.
---
30. I Am Ali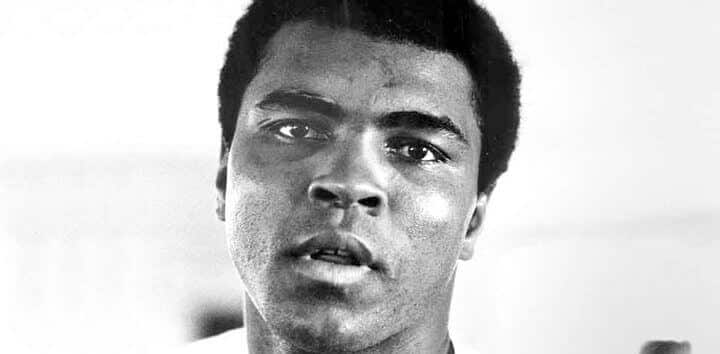 Get unprecedented access to Muhammad Ali's personal archive of "audio journals" as well as interviews and testimonials from his inner circle. Family and friends tell the extraordinary life story of the legendary boxer along with the never-released material. Included are home movies and personal interviews with the likes of George Foreman, Mike Tyson, and more. It's an affectionate look at the life of a champion.
---
29. Rotten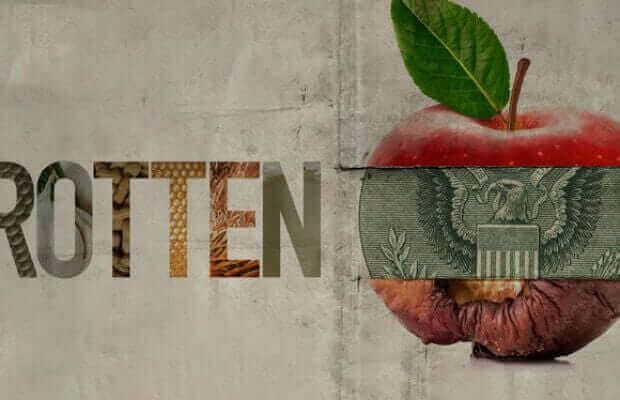 This is the true crime series for food. Created by the team that works with Anthony Bourdain on Parts Unknown, these six hour-long episodes feature farmers, fishermen, scientists, and doctors shedding light on the surprising and at times downright disgusting ways that common foodstuffs are brought to market.
---
28. 13th 
Netflix Original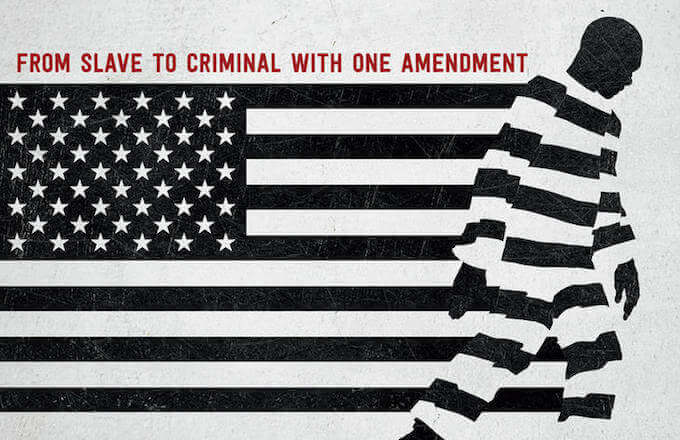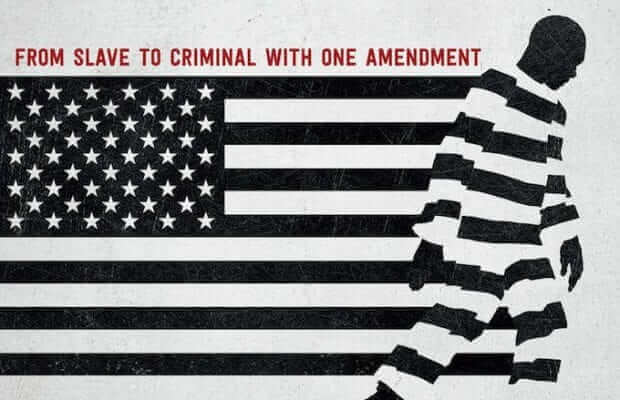 This film is a Netflix original and Academy Award Nominee for Best Documentary Feature 2017. Filmmaker Ava DuVernay explores the history of racial inequality in the United States, focusing on the fact that the nation's prisons are disproportionately filled with African-Americans. It explores the "intersection of race, justice and mass incarceration in the United States;" and is titled after the Thirteenth Amendment, which freed the slaves and prohibited slavery. Exploring the link between slavery and the modern-day prison system, the film garnered an overwhelming response. In turn, Netflix has granted public screening access to classrooms, community groups, book clubs, and other educational settings.
---
27. The Witness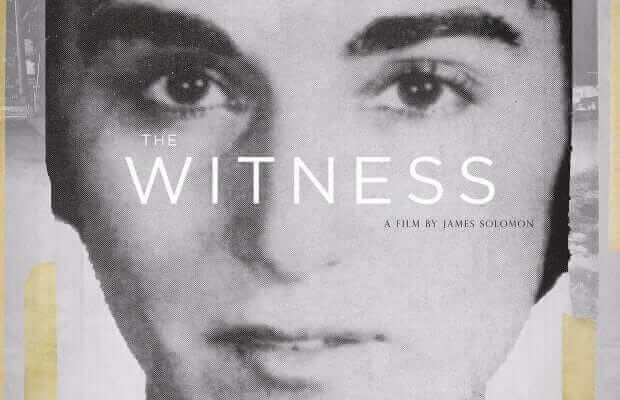 On March 13, 1964, Kitty Genovese was repeatedly attacked on a street in Kew Gardens, Queens. Soon after, The New York Times published a front-page story asserting that 38 witnesses watched her being murdered from their apartment windows—and did nothing to help.  Now her brother Bill Genovese looks to uncover the truth buried in the story. He is a man that is haunted by and obsessed with this crime. In his search for truth, he makes startling discoveries about the crime that transformed his life, condemned a city, and defined an era.  This film was shortlisted with fourteen other documentaries from 145 entries submitted to the 89th Academy Awards in Academy Award for Best Documentary Feature category.
---
26. Oklahoma City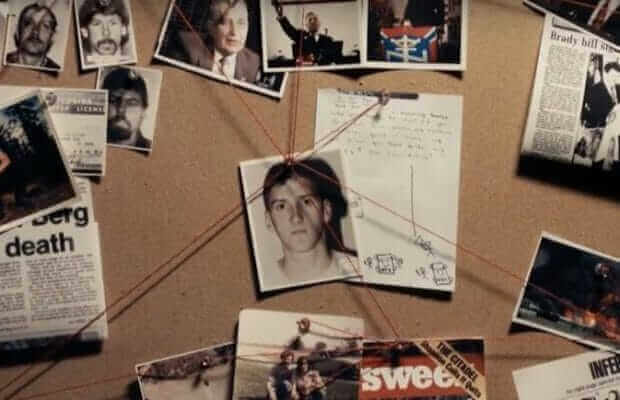 Hailed as one of the best films of 2017, this film takes an unflinching look at homegrown terror. On April 19, 1995, Timothy McVeigh parked a Ryder truck with a five-ton fertilizer bomb in front of the Alfred P. Murrah Federal building in Oklahoma City. Moments later, 168 people were killed and 675 were injured in the blast. This film traces the events that led McVeigh to commit the worst act of domestic terrorism in American history. It is both a cautionary tale and an extremely timely warning.
---
25. Icarus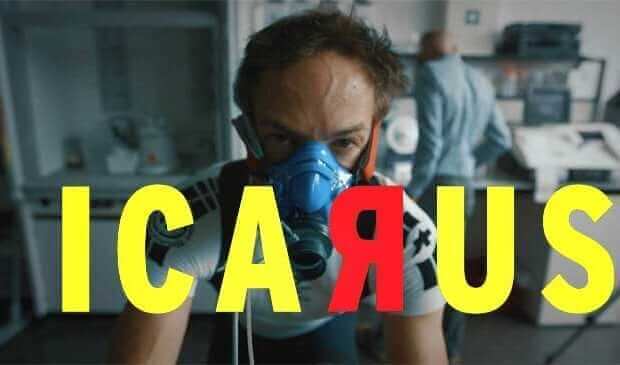 Bryan Fogel starts with a simple goal: He wants to expose the flawed testing process of WADA (World Anti-Doping Agency). His intention is to follow a doping plan designed to beat the tests and see how it enhances his performance in Haute Route, a grueling amateur cycling competition. What he ends up stumbling into in the process is ends up being one of the biggest doping scandals in history.
---
24. The Toys That Made Us 
Netflix Original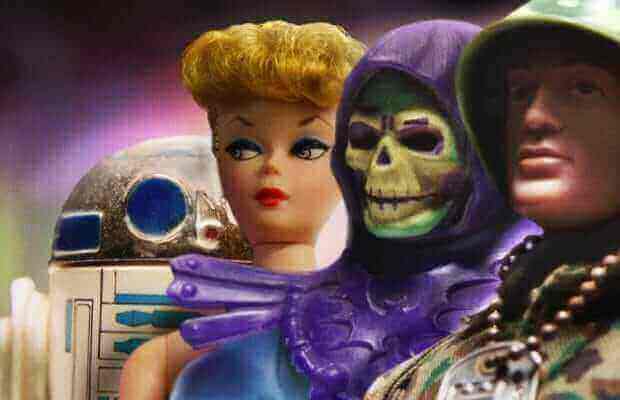 Featuring interviews with the creative forces behind some of our favorite lines and fans that collected them, this series explores some of history's most iconic toy franchises and discusses them with the minds behind them. They discuss the rise (and occasional fall) of their billion-dollar creations. Season 2 of the series is coming soon.
---
23. Trump: An American Dream
Netflix Original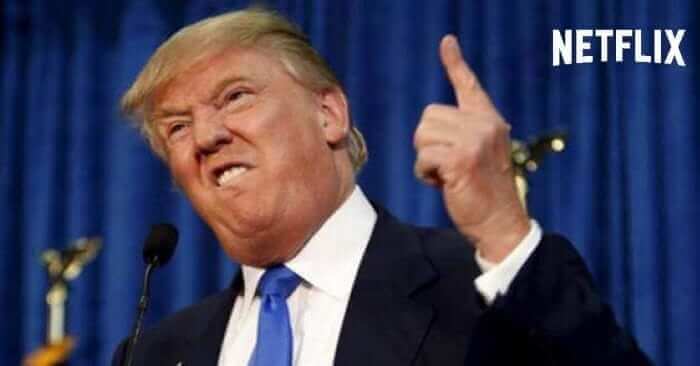 Donald Trump. You may love him. You may hate him. But you know you're interested in him. This series focuses on all aspects of Trump's life from his rise in the '80s to his political aspirations in the 2000s. Divided into four hour-long episodes, the series includes interviews of people who have worked with Trump over the past 50 years. As far as documentaries go, it's a pretty neutral look at the man. There are interviews with people who love him and interviews with people that hate him.
---
22. Five Came Back 
Netflix Original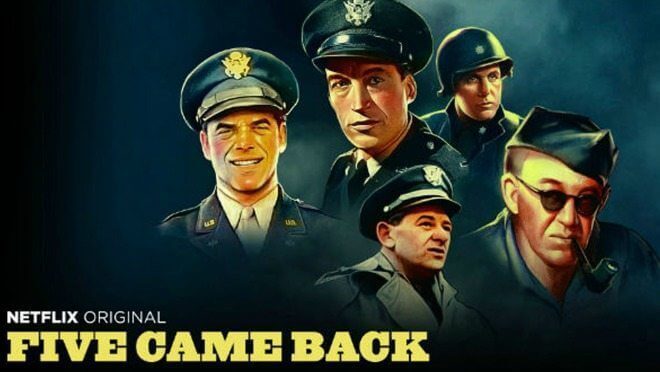 Adapted from Mark Harris's comprehensive book of the same name, docuseries explores the lives of five Hollywood directors who participated in WWll. John Ford, William Wyler, John Huston, Frank Capra, and George Stevens took footage and played pivotal roles in shaping how Americans understood WWII. Interviews with names like Steven Spielberg, Francis Ford Coppola, and Guillermo del Toro make it a compelling watch, especially for movie lovers.
---
21. Long Shot 
Netflix Original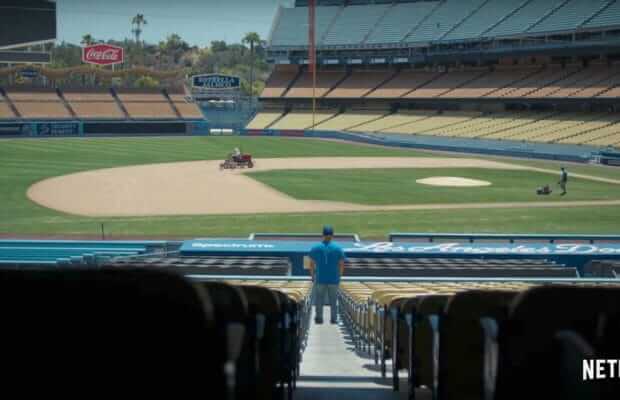 This true-crime tale is truly unbelievable. In May 2003, 16-year-old Martha Puebla was shot in the head on the doorstep of her Los Angeles home, days after testifying in a gangland murder trial. Police arrested 24-year-old Juan Catalan at gunpoint, alleging that he'd carried out the hit for his gangster brother Mario. What follows is an astonishing story involving faith, luck, and Larry David. It's prettay, prettay, pretttaaay incredible.
---
20. The Keepers
Netflix Original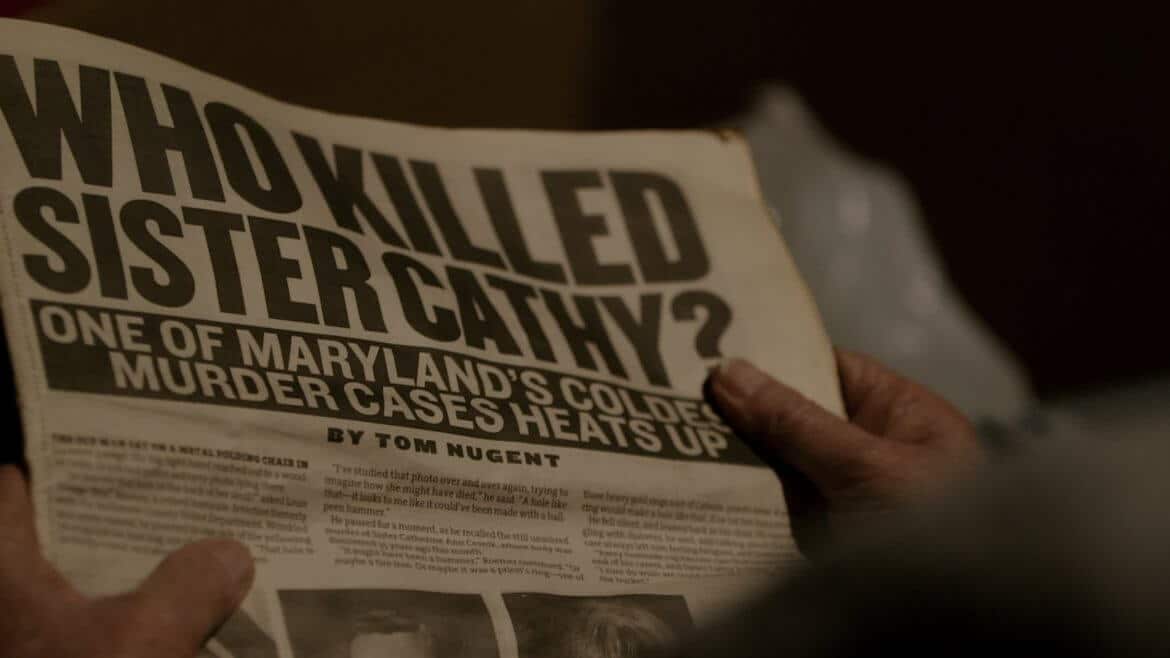 This haunting docuseries from Netflix is an emotional ride. It explores the unsolved murder of the nun Sister Cathy Cesnik who taught at Baltimore's Archbishop Keough High School. This series touches on more than murder. It goes deep into the workings of the church and the former students' belief that there was a cover-up by authorities after Cesnik suspected that the priest at the school, A. Joseph Maskell, was guilty of sexual abuse. After the release of the show, there was even a change in how crimes are reported within the system. It's a riveting watch
---
19. The Confession Tapes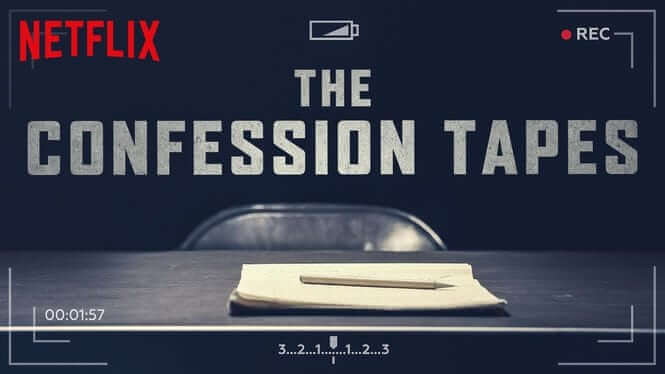 This is one that's actually hard to watch simply because it's so infuriating. The docuseries highlights cases where murder convicts claim they were coerced into confessions, and are in fact, not guilty. In each case, it presents alternate views of how the crime could have taken place and features experts on false confessions, criminal law, miscarriages of justice and psychology. Each show is fascinating as it unravels and shows just how far law enforcement will go to get their man.
---
18. Birth of a Movement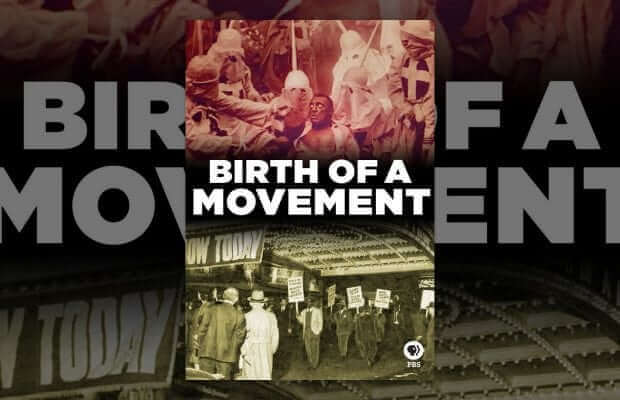 In 1915, civil rights activist William Monroe Trotter waged a battle against D.W. Griffith's notoriously Ku Klux Klan-friendly blockbuster The Birth of a Nation, which unleashed a fight still raging today about race relations and representation, and the power and influence of Hollywood.
---
17. Mercury 13
Netflix Original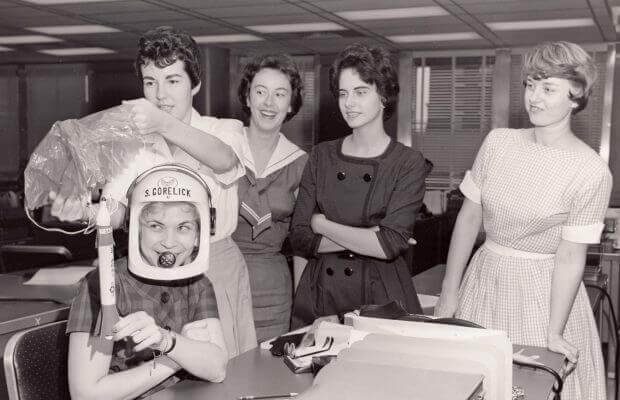 In 1961 just as NASA launched its first man into space, a group of women underwent secret testing in the hope of becoming America's first female astronauts. After rigorous testing, the group of skilled female pilots is asked to step aside when only men are selected for spaceflight.
---
16. Dirty Money Netflix Original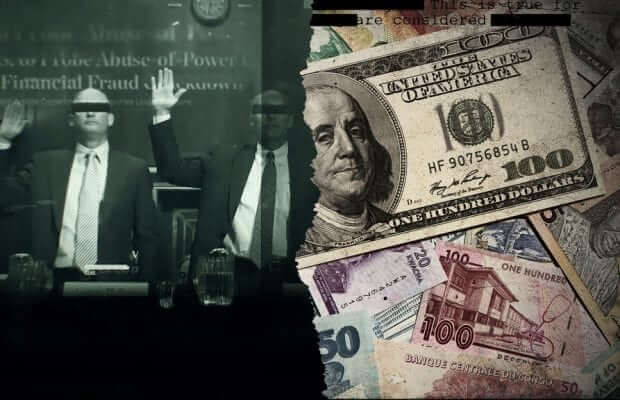 You're going to be binging this one.  From the creators of Enron, Going Clear, and other award-winning documentaries come this series exposing scandal and corruption in business. Featuring firsthand accounts from the perspectives of both the perpetrators and their victims, this is one addictive series.
---
15. Planet Earth ll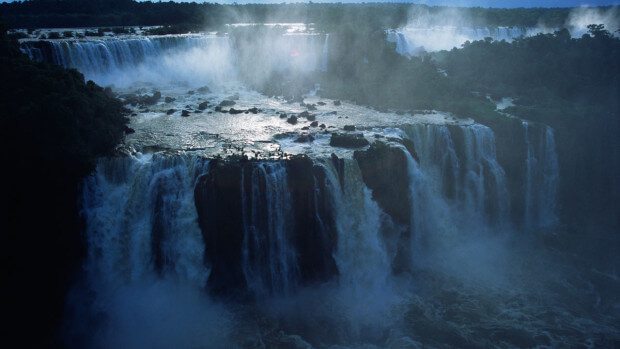 From the frozen tundra in the north to the dry forests of the equator, Sir David Attenborough narrates this amazing view of the planet. Planet Earth was the first natural history documentary to be filmed in high definition, and now a decade later improved technology has made it possible to capture even more detail, from elusive animal behaviors to previously inaccessible remote landscapes.
---
14. Wild Wild Country
Netflix Original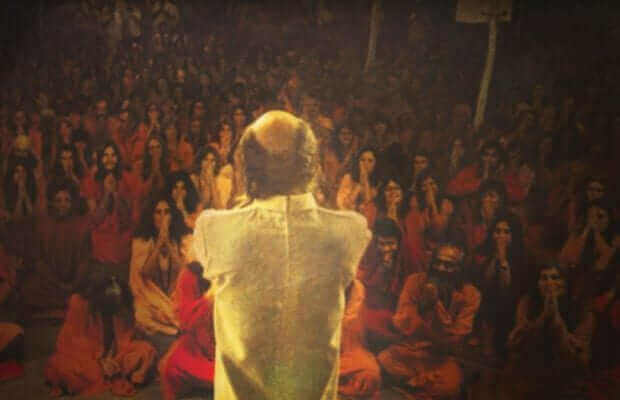 Brought to you by the wonderful Duplass brothers, it's the story of a controversial cult leader who builds a utopian city in the Oregon desert. From the early beginning of the conflicts with the locals to the shenanigans that escalate into a national scandal, there are several jaw-dropping moments. Just when you think it can't get any squirrellier, there is another episode. This should go to the top of your list and be watched immediately.
---
13. Abacus: Small Enough to Jail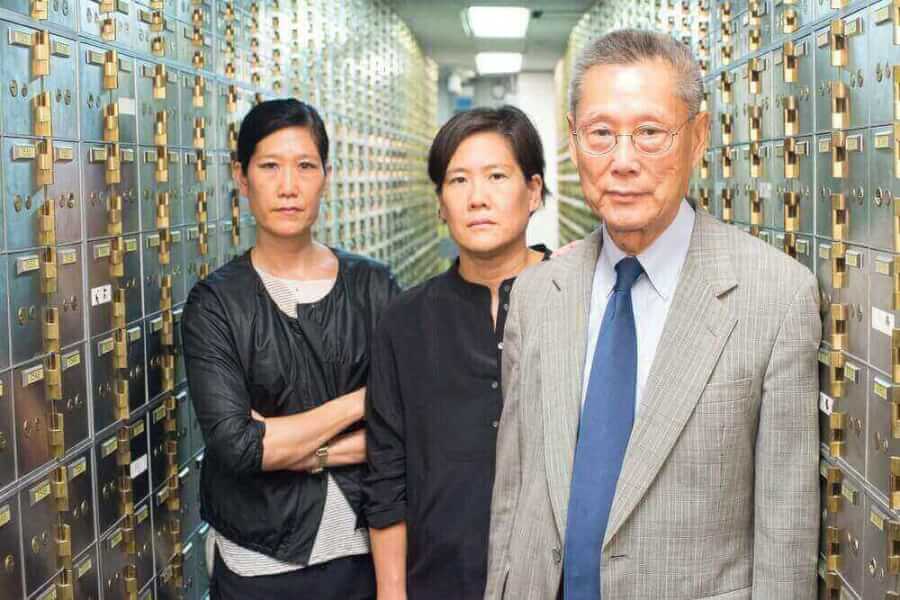 Abacus, a small family-run bank, becomes the only U.S. bank to face criminal charges in the wake of the 2008 financial crisis. The indictment and subsequent trial forces the Sung family to defend itself and its bank's legacy in the Chinatown community in an overwhelming battle.
---
12. Bombshell: The Hedy Lamarr Story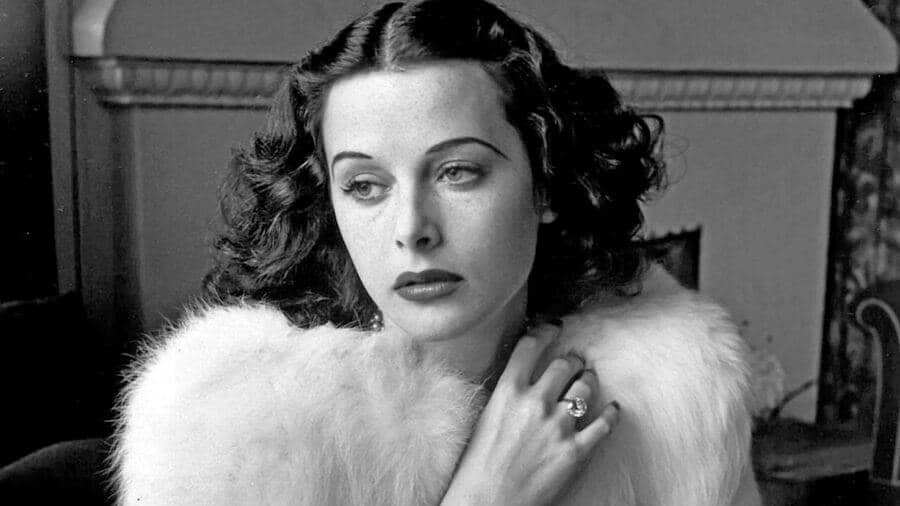 Hedy Lamarr was one of the most beautiful and glamorous women in the world. She starred with film giants lived a life beyond compare. Or so it seems. Underneath the glitz was a highly intelligent woman and inventor. When Nazi U-Boats torpedo a ship carrying 83 school children during World War II she decides to exact revenge. Lamarr works on a secret radio system that will allow the Allies to torpedo Nazi U-Boats with deadly accuracy. The secret communication system she creates is groundbreaking and eventually changes the course of history.
---
11. Evil Genius: The True Story of America's Most Diabolical Bank Heist
Netflix Original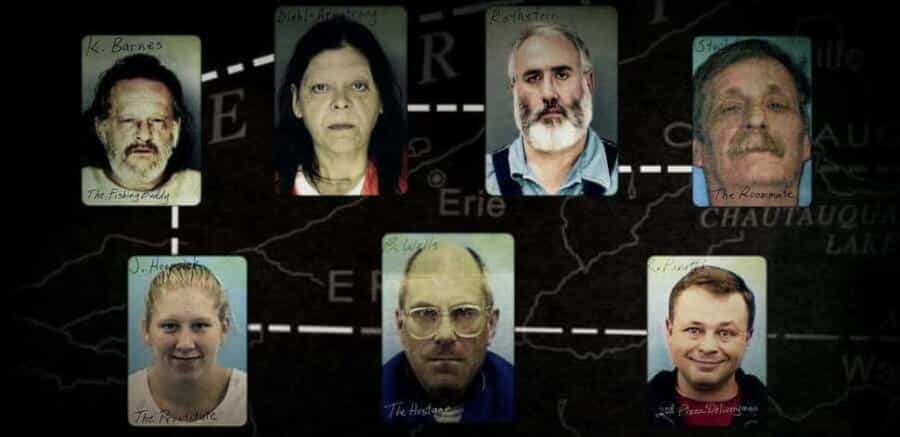 The Duplass brothers know how to do docs and do them well. This baffling true crime story starts with the grisly death of a pizza man who robs a bank with a bomb around his neck and just gets stranger from there. Unraveling the story behind the heist is a puzzle with many pieces, all leading back to murder and a diabolical plan.
---
10. The Staircase
Netflix Original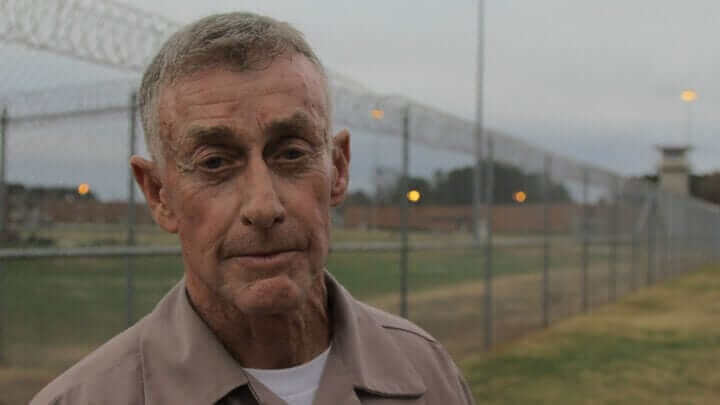 True-crime lovers rejoice. In 2001, novelist Michael Peterson claimed his wife died after falling down stairs at their home. The medical examiner, however, determined that she had been beaten with a weapon, which led to Peterson becoming a suspect in what would become a murder investigation. In 2005 with French filmmaker Jean-Xavier de Lestrade looked at the case and theories. Now Netflix brings it back with all new episodes and a fresh look at the case. All of the old episodes of the original documentary series by Lestrade are available as well as three new episodes exclusively on Netflix.
---
9. Marching Orders
Netflix Original
This new short-form docuseries focuses on the Bethune-Cookman University marching band. Located in Daytona Beach, Florida they are one of the largest, most energetic, and dynamic bands in the country. Long considered one of the premier college marching bands, we get an inside look at what it takes to put together a top-notch performance that includes music, dance, and color guard. It takes more than skill. It takes dedication and pride.
---
8. Amy
This British documentary focuses on the life and death of Amy Winehouse. An A24 film, it's a moving look at her history and her struggle with substance abuse, both before and after her career developed, and which eventually caused her death. Even if you aren't a fan of the music, the story itself is powerful. It won an Academy Award for Best Documentary Feature. It's a somewhat sad watch, but very rewarding.
---
7. 44 Pages
This film examines the creation of the cultural phenomenon Highlights magazine 70th-anniversary issue. Since 1946, Highlights has been delivering ad-free activities for children around the world. A family-owned business, we get a look at its conception from the first editorial meeting to its arrival in homes. It's a warm look at an iconic magazine with a special place in many people's hearts.
---
6. Steven Tyler: Out on a Limb
Directed by onetime Aerosmith roadie turned filmmaker, this movie looks at rock icon Steven Tyler and his high-profile change of career. Moving to Nashville, he searches for personal and creative fulfillment in a new solo path. It's an inspiring story about the passion, drive, and search for creative fulfillment that keeps artists pushing boundaries throughout their careers.
---
5. I Am A Killer
Netflix Original
Another great Netflix entry into true crime, this series offers rare death row interviews with inmates speaking candidly about their crimes, how they feel about them, and what effect they have had on their lives and others. Murderers recount the true stories of their crimes from their points of view and speak of their motivations. It's a chilling look into the lives and minds of killers.
---
4. Tickled
This is one strange and ever-twisting story. It all started when a journalist stumbled across a video and the world of Competitive Tickling. Specializing in strange stories, he contacted the promoter and strangely enough, this is where the actual weird starts. He uncovers a bizarre and threatening world created by a bully with deep pockets. People are slandered, menaced, and threatened with legal action. It's really one you just have to see to believe.
---
3. Strong Island
Netflix Original
A filmmaker explores the violent and untimely death of his brother in this deeply personal film. Yance Ford investigates the 1992 murder of 24-year-old William Ford Jr., examining the judicial system that allowed the killer to go free. Nominated for an Academy Award for Best Documentary Feature, the film looks at the racially charged murder and its effect on his family and even society.
---
2. Zion
Netflix Original
Born without legs and stuck in foster care for years, a teenager finally finds his calling when he discovers the world of competitive wrestling. Though it's a documentary short, it delivers a powerful watch.
---
1. The Bleeding Edge
Netflix Original
This alarming documentary explores the $400 billion medical device industry and the profit-driven mindset that rushes implanted devices into the marketplace without proper clinical trials. It's a nightmare that has been lurking in the medical industry for decades and it might be in your body right now. From hip implants to birth control, there are products still being used that could cause unbelievable problems. It's a frightening watch.