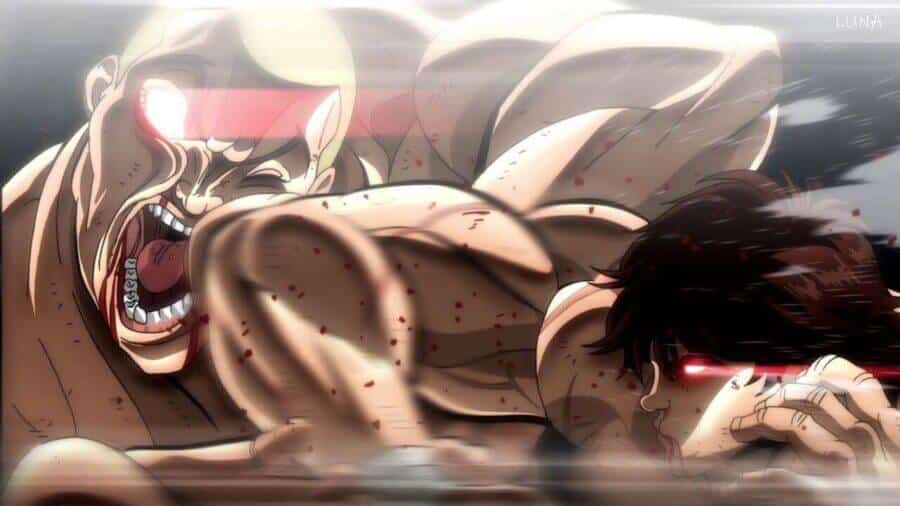 Ending 2018 on a high, Baki debuted on Netflix to much fanfare, and it wasn't long before Baki cemented its place as one of the top anime titles on Netflix to date. Without Season 2 now available to stream fans will be hyped to hear that not only has Baki been renewed for Season 3, but a fourth season will also be on the way!
Baki is a Netflix Original anime based on the manga Baki The Grappler. The franchise has been immensely popular for almost three decades now since debuting in 1991. With multiple animes already to its name, the Netflix title has arguably become a fan favorite amongst anime fans in general and hardcore Baki fans. Arriving on Netflix Japan first in June 2018, it wasn't until December 2018 when the series arrived globally.
Baki Hanma traveled the world to hone his skill as a fighter with the intent of surpassing his father as the world's strongest martial artist. Five of death row's most brutal and violent inmates are gathering in force to take on Baki with the hope that he will annihilate them, having grown bored of their own strength and thus with life. To support their friend, martial artists that Baki has met on his journey join him to fight by his side in the world's deadliest tournament.
---
Baki Season 3 Netflix Renewal Status
Official Netflix Renewal Status: Renewed (Last Updated 05/01/2019)
Fans of the martial arts anime will be overjoyed to hear that Baki will be returning for a third season! We've known of renewal since March thanks to the official Baki twitter account confirming Netflix's renewal for another season.
【緊急特報】

\\ Netflix先行独占配信//

昨年話題となった「#バキアニメ」の続編となる第2期の制作が決定いたしました✨😂👏

"大擂台賽"の激闘、数々の名シーンがアニメ化ッッ!!

🆕続報はアニメ公式HPにて⇒https://t.co/rbrVzEtazj #板垣恵介 #刃牙 #baki pic.twitter.com/aiWiqFVbd9

— TVアニメ「バキ」公式アカウント (@baki_anime) March 19, 2019
Does this mean we'll be receiving a fourth season?
Yes, it does! In Japan, Season 1 consisted of 26 episodes (listed as Part 1 & 2 on Netflix Japan) but for the rest of the globe, the season was split into two. Assuming another 26 episodes are on the way the third and fourth seasons will each receive 13 episodes.
---
Season 2 Release Fan Response
After the delayed wait for Season 2 fans were pumped to see it drop on April 30th!
Baki season 2 FINALLY dropped pic.twitter.com/2VbjmMg6XO

— ANINA (@mrchngbean) April 30, 2019
BAKI PT 2 IS LIIIIIVVVEEEEE pic.twitter.com/6nxGyl04Zz

— Pablo Escobear🐝 (@HennyGangBear) April 30, 2019
Part 2 of Baki dropped pic.twitter.com/nNh0oGjZoP

— Hitoshi Shinso 🤯🤕 (@YoungHanno) April 30, 2019
---
Baki Season 3 Netflix Release Date
We previously thought that Baki would return to Netflix Japan in April 2019, but we are still waiting on confirmation on when Baki is returning.
The next season will air in Japan first prior to arriving on Netflix. If the next season of Baki begins in June (like the first season) then we could expect to see Season 3 arrive December 2019. Unfortunately, if Baki is to begin past June then we don't expect to see the next season until 2020.
Potential Release Date: Late 2019 / Early 2020
---
This is an ongoing article to make sure to come back for news and updates on Baki Season 3.
Are you looking forward to the release of Baki Season 3? Let us know in the comments below!