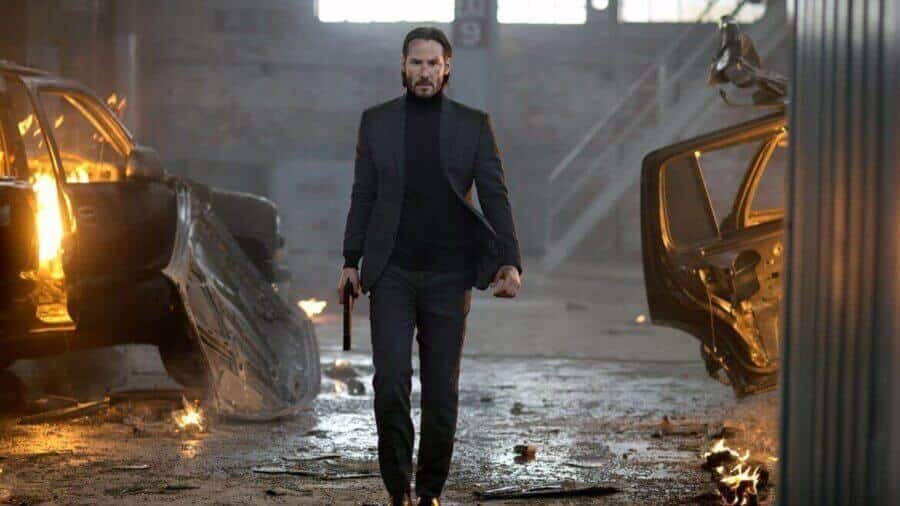 On February 9th the sequel of the 2014 action, thriller 'John Wick' debuted in cinemas and has so far been received surprisingly well and currently has a higher rating than the first film, which won 4 awards and was very popular with fans.
Keanu Reeves (Best known from the Matrix) plays a gritty ex-hitman who living in quiet solitude after his wife passes away and leaves him a little puppy to keep him company.
John Wick is violently brought out of retirement after the son of a mob boss takes a liking to his car and decides to break into his house, beat Wick unconscious, steal his car and worst of all, kill his Dog. Now John has lost everything he loved and must arm himself again with his tools of destruction and bring down almost the entire Russian mob in a spree of revenge.
The action has been praised due to its great cinematography and gritty but concise style, that has been followed through to the sequel, to the enjoyment of the fans that loved the first.
Unfortunately, John Wick is only available in a couple of areas at the time of writing this. Some of them include Canada, Japan, Mexico, and Argentina.
But for fans who live in the United States, if you are lucky enough to have a Netflix DVD account you will be able to rent and watch this popular title. It is also available on such streaming websites as Google Play and Amazon Video.
We have recently released a Top 50 Action Movies list, that if John Wick has got you craving some more high octane action, we're sure you can find plenty to keep you satisfied.