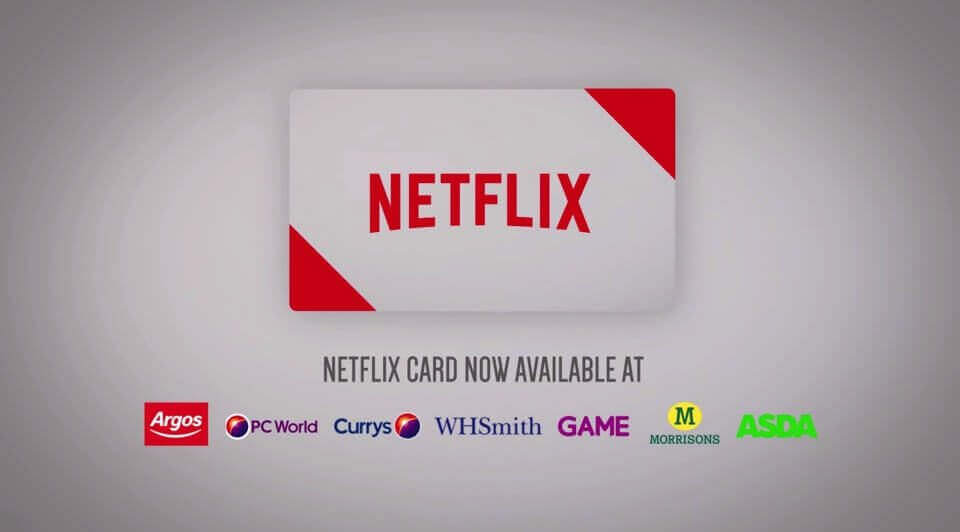 Give any Netflix lover the gift of subscription and they'd probably be over the moon. Netflix is now offering a new service that involves using a Netflix Card. In the UK, there are two options for signing up to the streaming site, which are either using PayPal or a normal bankcard. The new service uses pay-as-you-go, which means that the site can still be used without any added hassle of paying online.
Netflix Card works similarly to any other gift cards for Amazon, Google Play or iTunes, meaning it offers £15, £20 and £50 credit and is redeemed by typing in a unique code that you will find on the back.  It can also be used against any one of Netflix's three streaming tiers: SD option, HD service and a 4K plan. However, if you're already signed up to Netflix, you will be asking the same question in your head: why doesn't the top-up credit meet the value of the monthly subscription? Well, hopefully if you're a regular user, this won't be an issue. The way to use any leftover credit is by topping up again and enjoying more great films, TV shows and documentaries.
If you already have an account but think that the new Netflix Card will be better suited for you then don't panic as it can be used on both new and existing accounts. The Card is already being sold in many retailers including Argos, Currys, PC World, WH Smith, GAME, Morrison's and Asda. In the coming months, many other supermarkets and newsagents are expected to start selling it too and sooner or later, it will be hard to walk past the gift card section in shops without seeing Netflix waiting for you on the shelf.
Article Continues Below...