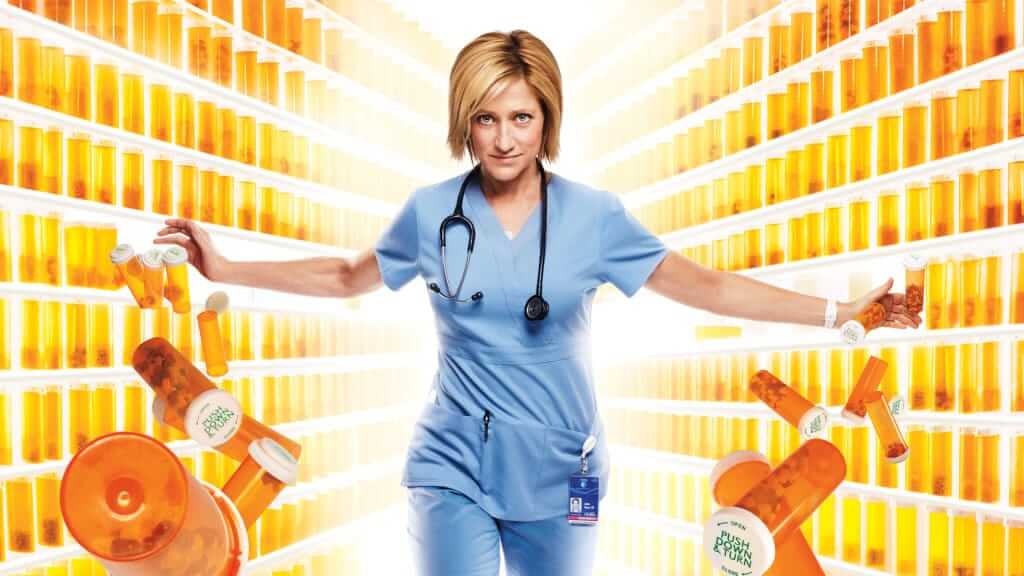 There's plenty of medical shows on Netflix right now whether it's House MD or Grey's Anatomy or any of the others streaming right now on Netflix. But there's always been one notable exception. That is of course the genius series from ShowTime, Nurse Jackie.
Sharing a similarity to Dr House, Jackie suffers from a drug addiction which is constantly on her mind while trying to balance her work life with her home one. Edie Falco plays the role of Nurse Jackie and even gained an Emmy for doing so.
The show ran successfully for 7 full seasons with a total episode count of 80. It started in June of 2009 before wrapping up on June of this year.
Article Continues Below...
https://www.youtube.com/watch?v=8zZ7Uj834vc
Longtime members of Netflix will remember it streaming on Netflix before but was pulled for an unknown reason. What we do know however is that the complete collection of Nurse Jackie will be returning to Netflix US later in December 2015.
Seasons 1 through to 7 will be streaming on Netflix from December 31st, 2015.