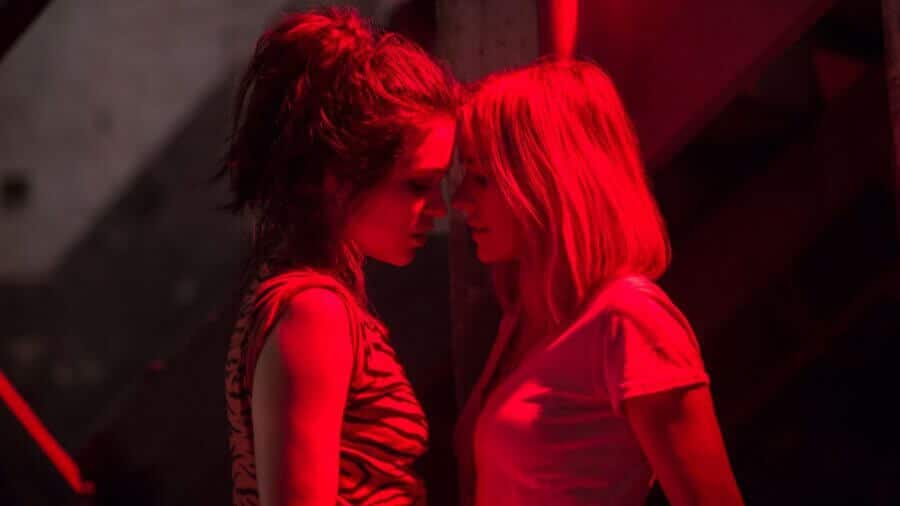 An active and persistent campaign continues their efforts to get Netflix to renew Gypsy for a second season. The campaign is comparable to that of the Sense8 campaign which successfully managed to get the series a special finale. We reached out to the community to understand why they love the show so much and why it deserves a second season, the results were overwhelming and we've featured some of the best responses we got below.
Just in case you're not aware of the show, it released last summer but was canceled shortly after for unannounced reasons although viewership is likely to be the main cause. The series featured Naomi Watts who played a psychologist who infiltrates the lives of her patients. The series is actually one of the unique shows currently streaming on Netflix.
A fan-made project shows you the type of reach the show has and continues to have thanks to being on a platform like Netflix.
Article Continues Below...
We reached out to fans on Twitter to get their opinions on not only why they love the show but also reasons as to why it should be renewed for a second season. Here are some of the best responses we got:
---
"GYPSY is a brilliant show that many women and many members of the LGBTQ community have longed for.  It's a show made by women, about women, and features a queer creator.  The need for female antiheroes, accurate queer representation, and stories about gender identity can't be overstated.  GYPSY tackles topics of truth, identity, authenticity, and how things manifest when we deny ourselves of those necessities.  GYPSY embodies all of this in a stunning and nuanced piece of art.  The cast is impeccable, and the stories could not be more timely or dire.  Simply, the subject matter in GYPSY saves lives.  The truth is that we don't just want GYPSY to continue; we need GYPSY to continue." – Christi Gibbs
---
"Gypsy has such strong female leads and they are all complex and multi-dimensional. Lisa Rubin did a wonderful job writing the series with such a dark and complicated storyline. I've never seen a better on-screen chemistry than the one played out between Jean Holloway and Sidney Pierce. Their sexual tension is tangible and electric. The directing cinematography and instrumental soundtrack of this series is one of the best out there. I believe that this show was set up to run for many more seasons because of all the unanswered questions in season 1. It has so much room to grow and it can only get better with the powerhouse that is Naomi Watts and Sophie Cookson." – Yen Thanh Tran
---
"Gypsy has got be renewed because it didn't get the promotion other shows did and people are only discovering this show and it's canceled already ?!? I binge on this show and loved it more than other shows who got renewed. The end left us craving for another season. Naomi Watts was spectacular…we need more of Gypsy!!" – Nathalie Primeau
---
"There are many reasons why I would like to see a season 2.  I'm not going to lie and say it has nothing to do with the chemistry of Jean and Sidney.  But it is also the storyline and how even know it doesn't seem all that likely, they do love each other.  And we really need to know what will happen to them.  You cant have a cliffhanger at end of a season and not renew it.  It doesn't happen ever on TV.  There is usually closure.  
Dolly is also a very important character for people to see on TV.  She is not afraid to be herself and her parents are not trying to change her into being a prissy little girl.  
We also want to know the backstory of Sidney.  What really happened to her dad.  
So many unanswered questions.
We gypsy fans deserve a season 2." – Deanne Yates
---
"My opinion on why Gypsy needs to come back for season 2. #1 we need a resolution to Jean/Diane's complicated life. I think we were just getting under the surface as to why Jean became so involved in her patient's life. I work in healthcare and it is easy to become overly attached to patients and why boundaries are so important. With Jean and her troubled childhood etc. you can start to see why she is so vested in solving all of her patient's issues. It allows her to deflect working on herself-Mom issues, issues with being married and a possible trans child and throwing herself into work and living a double life. The storyline is delightfully complicated and the acting superb. Gypsy deserves a season 2 in order for the storyline to have loose ends tied up and to see what has caused Jean to follow down this path." – Sharon Walsh
---
"There are dozens of unanswered questions that only a season two can answer. Why is Jean withdrawing from Sid? Why would she encourage Sid to get back together with her ex-boyfriend, Sam? How is Sid going to react to discovering Jean's true identity? How will Jean's husband Michael react when he discovers that she's been having an affair with a woman? Will Michael leave Jean to pursue his ex, Katherine? What about Jean and Michael's daughter, Dolly? How will she deal with her burgeoning gender dysphoria? And what will be the consequences of Jean's ethical lapses with her various patients?
We won't know the answer to any of these questions unless Netflix (or another platform) brings us a season two of Gypsy. There are important thematic aspects of Gypsy that deserve to be explored, such as the constructs of identity, family dynamics, professional ethics, gay relationships, and gender dysphoria. Gypsy is a compelling and engaging drama, and its fan base is eagerly awaiting the answers that will unfold in a season two. Netflix has delivered season one of a compelling drama, but then unceremoniously cancelled the series; a show with this much artistic and thematic merit deserves the completion of the narrative arc. Netflix, greenlight a season two!" – Sarah Leritz-Higgins
---
"Gypsy's a show about people's inner soul and weakness: it deals with mental illness, love, psychology, sexual and gender identity – Jean's a Gypsy soul who's searching for her own identity lost a long time ago because she was forced to live inside suffocating boundaries. It's not the story of a bored housewife, at all. Also, Lisa Rubin, the director, built up strong, complex characters and the show turns around independent women. It's very engaging. Another reason why Gypsy should be renewed is the positive LGBTQ message it brings up to the light: everyone should be free to express her/himself." – Ludovica Treglia
---
"Gypsy is a brilliant show. It's not only about the love story. (Which by the way is one of the most passionate ones I have ever seen). Gypsy has many storylines, which are all extremely interesting. I believe everyone can find even a tiny piece of themselves or their lives in these storylines! Gypsy also dares and touches some very sensitive subjects that are difficult to explore in a show and have never been mentioned on TV, such as mental issues and gender dysphoria. All characters are portrayed perfectly by the actors. The chemistry between the two main characters is unbelievably magical! For all the above reasons, I adore Gypsy. And I want it desperately to return for at least a second season. We have a lot more to learn from this show. But first of all, by daring, it encourages us to dare too!" – Marilia (Greece)
Thanks to all those that submitted entires, apologies we couldn't add them all here as this article would've gone on forever. Add any other comments you have about the show below!