Netflix in November 2021 began releasing weekly hourly data for the top 10 movies (English and Non-English) as well as TV shows (English and Non-English). Sadly, the Netflix top 10 site is not the easiest to browse when wanting to find out how well a particular show has done. Below, we've built a title search that allows you to find out how well a show has performed globally with the available hourly data. 
All data is sourced from Netflix's Top 10 data site. New data releases every Tuesday around 8 PM GMT.
Note: Netflix top 10 data begins from July 4th, 2021 and currently goes up to September 10th, 2023
---
Top Boy Top 10 Hours and Nielsen Overview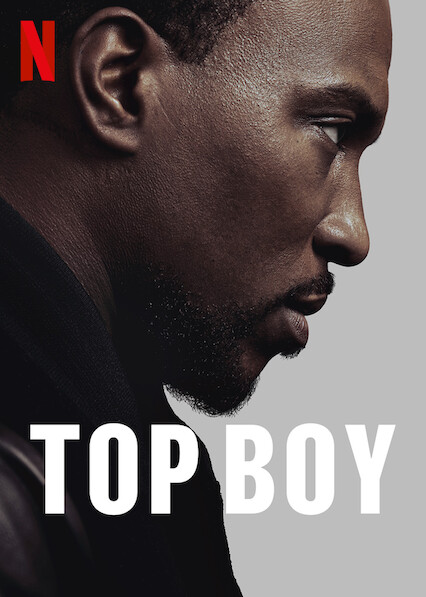 Netflix Original TitleFirst added to Netflix:
September 13th, 2019
Description:
Two seasoned drug dealers return to the gritty streets of London, but their pursuit of money and power is threatened by a young and ruthless hustler.
Language:
English
Runtime: Number of Weeks in Official Netflix Global Top 10s:
6
Total Hours in the Official Netflix Global Top 10s:
130,030,000 Hours
---
Official Netflix Top 10 Data
Top Boy: Season 2
| Week Period | Hours Viewed(M) | Rank | Week in Top 10 |
| --- | --- | --- | --- |
| March 13th, 2022 to March 20th, 2022 | 21,740,000 | 7 | 1 |
| March 20th, 2022 to March 27th, 2022 | 30,640,000 (+41%) | 4 | 2 |
| March 27th, 2022 to April 3rd, 2022 | 16,490,000 (-46%) | 6 | 3 |
Top Boy: Season 1
| Week Period | Hours Viewed(M) | Rank | Week in Top 10 |
| --- | --- | --- | --- |
| March 20th, 2022 to March 27th, 2022 | 19,260,000 | 8 | 1 |
| March 27th, 2022 to April 3rd, 2022 | 13,200,000 (-31%) | 8 | 2 |
Top Boy: Season 3
| Week Period | Hours Viewed(M) | Rank | Week in Top 10 |
| --- | --- | --- | --- |
| September 3rd, 2023 to September 10th, 2023 | 28,700,000 | 4 | 1 |