Is 'The Simpsons' on Netflix?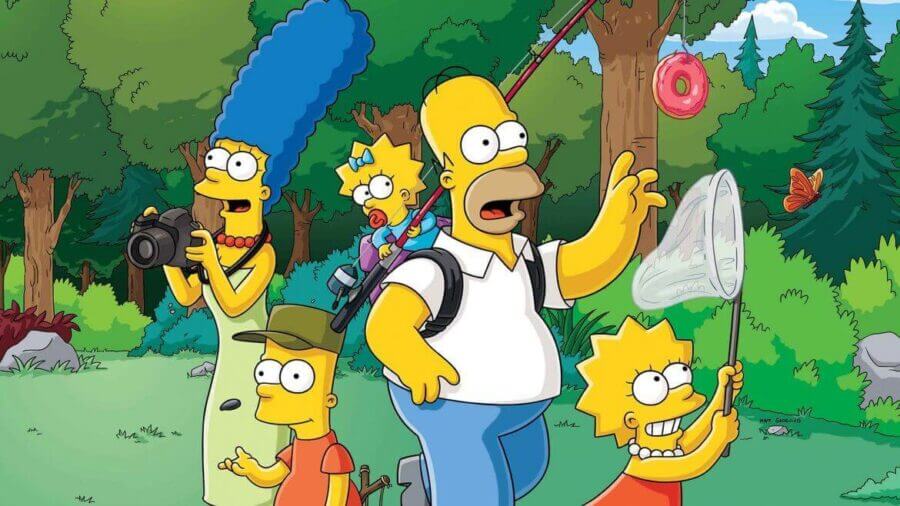 One of the most frequently asked questions we get here at What's on Netflix is whether The Simpsons is on Netflix or not? Most of you will know the answer by now that The Simpsons isn't streaming on Netflix but we do have good news as the creator is creating a show exclusively for the streaming platform.
Homer, Marge, Bart, Lisa and Maggie as some of the most recognisable characters of all time. The Fox series (now owned by Walt Disney) has now been on the air since 1989 with over 629 episodes across 29 seasons under its belt.
Netflix is obviously the best place to binge watch your shows and obviously, The Simpsons would make the perfect fit but several factors prevent that from happening.
The Simpsons on Netflix US
Although Netflix US had very little chance of getting The Simpsons streaming up until last year, Fox pulling out of Netflix has made it impossible for The Simpsons to now stream on Netflix.
Hulu (which was partially owned by Fox before Disney purchased the TV network) was the only way to watch recent episodes on catchup. You can watch up to 10 episodes of the latest season using Hulu. Streaming older seasons is a little trickier as there's currently only one way of streaming the back catalogue and that's through Simpsons world.
Other Netflix Regions
Every Netflix region around the world is also missing The Simpsons series. Most regions will already have deals in place preventing it being added to Netflix and others will just prefer customers purchasing through video on demand or on disk.
Some regions, however, are carrying The Simpsons Movie from 2007. These regions include France, Netherlands, Argentina, Norway, Brazil, Spain and Sweden.
Similar to The Simpsons on Netflix
Although because of most of the Fox library leaving Netflix there's a limited number of animated sitcoms available, there are still a few titles that should be on your watchlist.
Matt Groening, the creator of The Simpsons, is producing a series for Netflix that should arrive later in 2018. It's going to be a medieval adult fantasy series.
Michael Price, another key figure in The Simpsons universe has produced a series for Netflix which is now onto its third season. That show is F is for Family and features the vocal talents of Bill Burr.