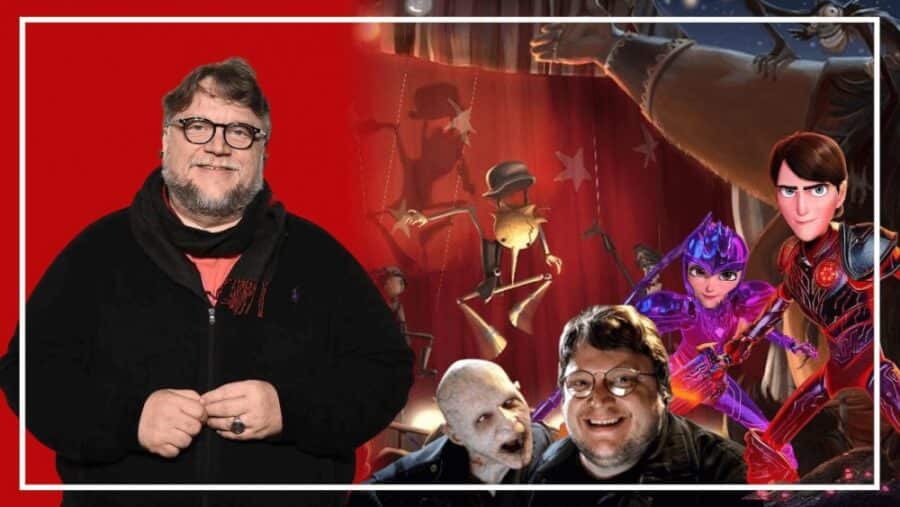 Guillermo del Toro is working with Netflix under a comprehensive overall deal and two projects are currently in development. Here are all of his current TV and movie projects lined up for Netflix over the coming years as of early 2022.
Back in August 2020 an output deal between Netflix and del Toro has was signed to produce new content for the streamer.
In the meantime, here are all the Guillermo del Toro Netflix Originals released thus far on Netflix:
Five Came Back
Tales of Arcadia: Trollhunters (Season 1-3)
Tales of Arcadia: 3Below (Seasons 1 & 2)
Tales of Arcadia: Wizards (Season 1)
Trollhunters: Rise of the Titans (2021)
Not sure where to start with the Tales of Arcadia anthology? Check out our viewing guide here.
---
Pinocchio
Coming to Netflix: December 2022

As we mentioned in our full preview for Guillermo del Toro's stop motion animated Pinocchio, the upcoming Netflix movie draws inspiration from Gris Grimly's 2002 graphic novel of the same name. As you can see from the novel's artwork, this is a much darker take on the traditional tale.
Like the classic Disney animation, del Toro's Pinocchio will be a musical. But you can forget about singing birdies and a puppetry chorus: the music for this one is being created by British rock legend, Nick Cave.
Here's what del Toro has said about the movie so far:
"It's not a Pinocchio for all the family. Of course [it's a political film]. Pinocchio during the rise of Mussolini, do the math. A puppet during the rise of fascism."
Fans of del Toro will know that this movie has been a long while in the making, due to the time-consuming nature of stop motion animation. The movie has been in the works since 2015.
Some really big names have lent their voices to this movie, too. The cast includes Tilda Swinton, Ewan McGregor, Christoph Waltz, Cate Blanchett, and John Turturro. Newcomer Gregory Mann voices the boy-puppet himself, and Stranger Things star Finn Wolfhard lends his talent too.
---
Cabinet of Curiosities
Netflix release date: Likely 2023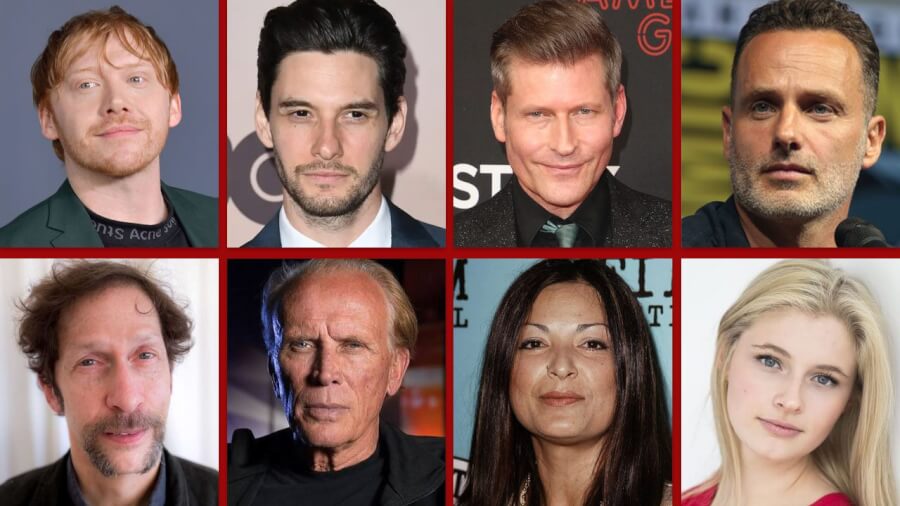 Formerly known as Guillermo del Toro Presents 10 After Midnight, this 8-episode anthology horror series was ordered back in May 2018.
Production on the series began in late 2021 and is set to run into 2022. It's already amassed some huge talent including Ben Barnes, Rupert Grint, Andrew Lincoln, Tim Blake Nelson, Luke Roberts, and many more.
The series is described as "A horror anthology" that is a "collection of stories that are both equally sophisticated and horrific."
---
We'll keep you posted as soon as we can confirm any more titles or details associated with Guillermo del Toro's output deal with Netflix.
Beyond Netflix, Del Toro is currently serving as a producer on Disney's upcoming Haunted Mansion reboot which is set to be directed by Justin Simien. A sequel to Scary Stories To Tell In The Dark is also in development at Paramount.
What's your favorite del Toro movie? Let us know in the comments below!