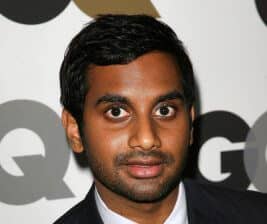 Comedy stand-up specials is ultimately cheap content for Netflix and their library of comedy specials continues to grow every week it seems. One of the most popular comedy specials to stream so far has been Aziz Ansari. You'll know him as Tom from the brilliant Parks and Recreation series which is about the air its final series on NBC and Netflix is streaming every seasons bar the final season right now which we strongly advise you watch, particularly if you enjoy 30 Rock or The Office (US).
Aziz's first comedy special picked up on how African Americans absolutely love magic trick and gives his opinions on life at 30 including the joys of adulthood, babies and marriages. That's not including the other two comedy standups which are streaming on Netflix too.
Filmed at Maddison Square Garden in New York Aziz's latest special we'll get a taste of his experiences as he discusses 'topics ranging from the struggle of American immigrants to the food industry to relationships to gender inequality.'
Article Continues Below...