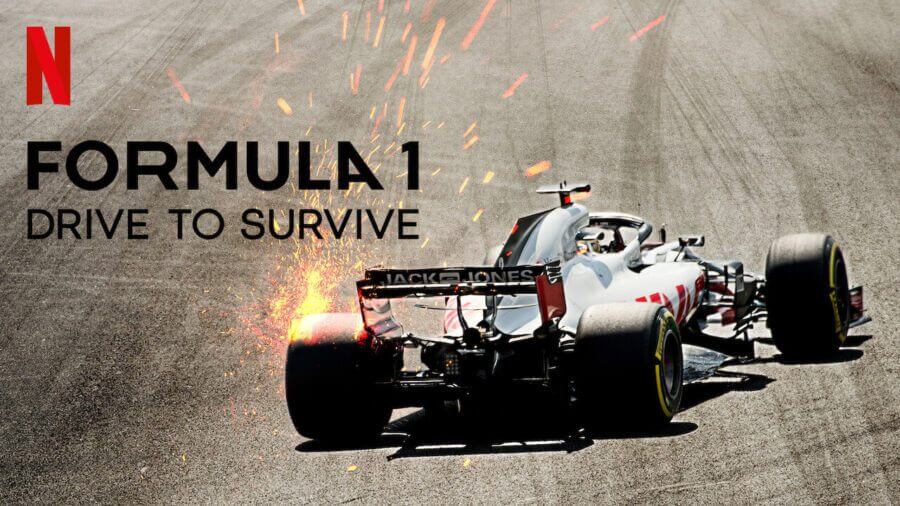 Formula 1: Drive to Survive returns to Netflix in 2020 covering the 2019 Formula 1 season. Season 2 of Formula 1: Drive to Survive will continue in its documentary series format and will likely be available on Netflix in the first three months of 2020.
The first season of the show premiered on Netflix in March 2019 and covered the entire 2018 Formula 1 season which sees the best drivers in the world race the fastest cars in the world.
Although the races are featured in the series, the main drama comes off the grid following the teams and the personalities that run them.
Article Continues Below...
In a press release on July 24th, Ian Holmes who is the director of media rights for Formula 1 had the following to say about the second season:
"We are thrilled to once again be working with Netflix on the second series of Drive to Survive, it is a truly unique series which allows fans to see the unseen side of F1, showcasing the personalities and emotions each team and driver goes through, both on and off the grid."
Mercedes and Ferrari notably weren't involved in the series for last season and we've yet to hear whether that'll change going into season 2.
The Formula 1 season is due to come to an end on December 1st with the 21st round that's due to take part in Abu Dhabi at the Yas Marina Circuit.
When will season 2 of Formula 1: Drive to Survive be on Netflix?
No release date was given but given the first season came out in March 2019 and we're expecting a similar schedule for season 2. That means we can expect season 2 of Formula 1: Drive to Survive in March 2020.
Could Netflix broadcast full Formula 1 races?
Some speculated that the documentary series could lead to Netflix either showing races live or soon after completion. That's unlikely to happen, however with Netflix reiterating in recent years its commitment to serialized and movie content as opposed to live sport.
Streaming services like Amazon Prime and Hulu are dipping their toes into live sports but given the interface on Netflix isn't set up for weekly episodes let alone live sports, we don't think that'll be happening anytime soon.