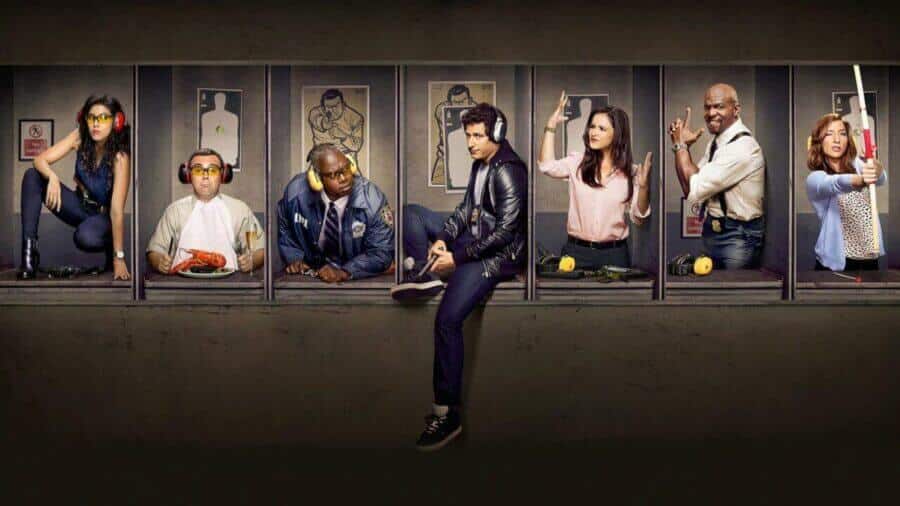 Nine-niiiiiiiiine! The fifth season recently arrived on Netflix UK much to the joy fans all over the UK. With fans binging the series as we speak, many will be wondering when the highly anticipated sixth season will be arriving on Netflix UK. Let's find out when we expect to see Brooklyn Nine-Nine season 6 on Netflix UK.
Brooklyn Nine-Nine is an American police sitcom created by Michael Schur and Dan Goor. The series featuring an incredible cast such as Andy Samberg (Lonely Island), Terry Crews (The Expendables) and Andre Braugher (The Mist) is arguably the most popular sitcom to date. The series had 5 seasons under its belt before FOX inexplicably canceled the show. It didn't take long before NBC picked up the show for its sixth season and the network has already committed to making a seventh.
In the 99th precinct of Brooklyn New York, Raymond Holt takes over as Captain. The over serious Captain Holt intends to make the Nine-Nine the best precinct of New York but first, he must whip his staff into shape.
When Will Brooklyn Nine-Nine be on Netflix UK?
Season 6 of Brooklyn Nine-Nine won't arrive on Netflix UK until of least Spring 2020. At the time of writing the sixth season is yet to debut in the UK but will return to e4.
Season 5 arrived in the UK on the 8th of March, 2018 and it was a year to the day that it arrived on Netflix (8th March, 2019). If we are to go by season 5's release then we can expect season 6 to arrive 12 months after it debuts on e4. While e4 airs the sixth season, fans will be able to stream episodes on 4oD for a limited time.
---
Are you looking forward to season 6 of Brooklyn Nine-Nine? Let us know in the comments below.