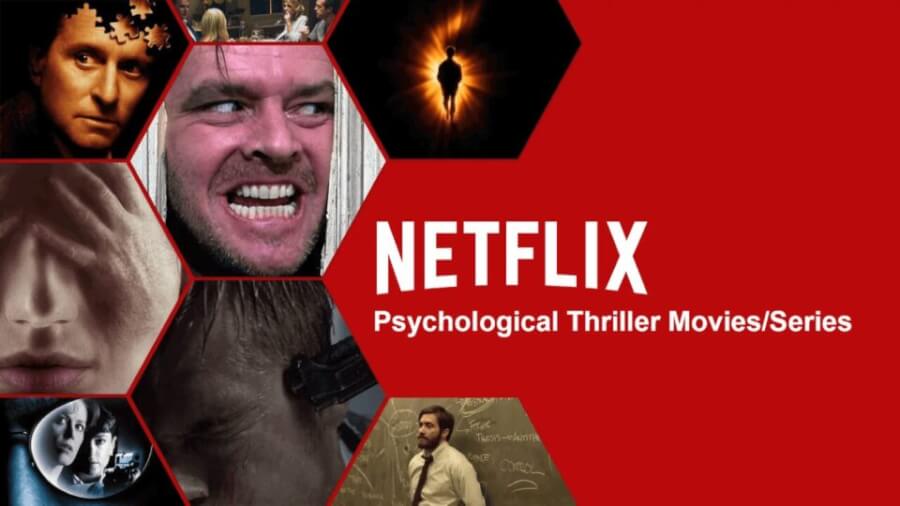 Is your mind playing tricks on you? Is your heart in your throat as you are trapped in a whirlwind of suspense? Well if you aren't you soon will be! Here's the full list of all the Psychological Thrillers available to stream on Netflix.
There are a huge amount of psychological thrillers on Netflix right now. As there are so many, we've selected the best of the bunch and put them into the list below. With over 50 titles available to stream good luck getting through them on a binge day!
---
The Trigger Effect (1996)
Director: David Koepp
Cast: Elisabeth Shue, Kyle MacLachlan, Dermot Mulroney, Michael Rooker, Richard T. Jones
Run-time/Episodes: 95 Minutes
IMDB Rating: 5.7/10 | Rotten Tomatoes Rating: 75%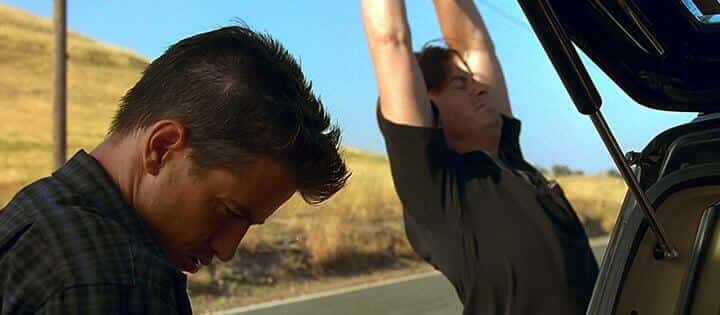 After a blackout, parents Annie and Matthew take part in breaking the law to ensure they get medicine for their sick child. But after several days without power, the violence in the town escalates. Deciding the best option is to leave, they attempt to drive to Annie's parents for safety. Along the way, they are forced to steal gasoline but those with the limited resources fiercely guard them.
Even though the concept of the film was a lot edgier and looked upon the social construct of our society and our inability to live peacefully together in moments of crisis, this wasn't enough to draw the masses to the theatres.
---
The Ones Below (2015)
Director: David Farr
Cast: Clemence Poesy, David Morrissey, Stephen Campbell Moore, Laura Birn, Deborah Findlay
Run-time/Episodes: 87 Minutes
IMDB Rating: 6.1/10 | Rotten Tomatoes Rating: 73%
After an accident at a dinner party Kate and Justin's neighbor Theresa tragically miscarries. Soon after Kate gives birth to a son. After Kate experiences a series of strange events with Theresa and her husband Jon, Kate grows paranoid thinking her neighbors have sinister intentions for her and the baby.
The Ones Below debuted at the 66th Berlin International Film Festival and was met with a reasonably favorable response from critics. The film was David Farr's directorial debut after a long career as a theatre director. Farr has been a prominent writer in the industry having written the screenplays for The Night Manager and Hanna.
---
Cube (1997)
Director: Vincenzo Natali
Cast: Nicole De Boer, David Hewlett, Maurice Dean Wint, Nicky Guadagni, Julian Richings
Run-time/Episodes: 92 Minutes
IMDB Rating: 7.3/10 | Rotten Tomatoes Rating: 62%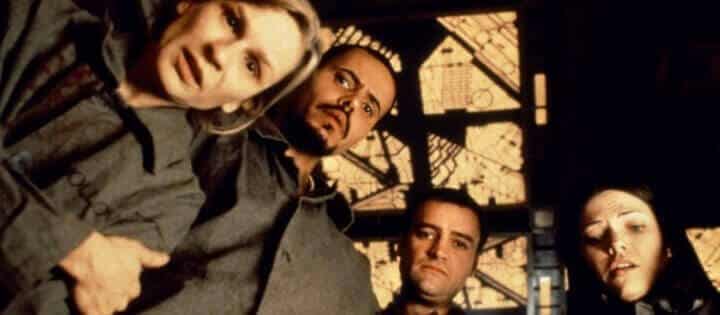 A group of strangers wakes up inside a prison of cubic cells, not remembering how they got there. The prisoners must use their skills if they wish to escape.
The Cube was only released to theatres in Canada after it's debut at the Toronto Film Festival. The film went on to have two sequels and a reboot is currently been reported to be in the works to help introduce the franchise to a more mainstream audience.
---
Oculus (2013)
Director: Mike Flanagan
Cast: Karen Gillian, Brenton Thwaites, Katee Sackhoff, Annalise Basso, Rory Cochrane
Run-time/Episodes: 105 Minutes
IMDB Rating: 6.5/10 | Rotten Tomatoes Rating: 73%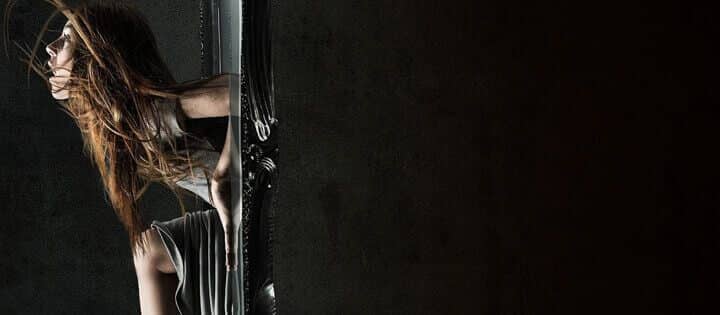 After the death of their parents 10 years ago, siblings Kaylie and Tim have struggled to maintain their struggling relationship. Convinced that the antique mirror owned by their parents is the source of their demise, Kaylie searches for the truth. The closer she gets to finding the answers, the closer she and her brother get to falling under the spell of the malevolent force behind the mirror.
Director Mike Flanagan has been building up his reputation as a brilliant horror director over the years and he hit a home run with his second feature film Oculus. His love for the works of H.P Lovecraft inspired him to write Oculus. He has since gone on to write and direct further horror titles, most of which are available to stream on Netflix.
---
Enemy (2013)
Director: Denis Villeneuve
Cast: Jake Gyllenhaal, Melanie Laurent, Sarah Gadon, Isabella Rossellini, Tim Post
Run-time/Episodes: 95 Minutes
IMDB Rating: 6.9/10 | Rotten Tomatoes Rating: 72%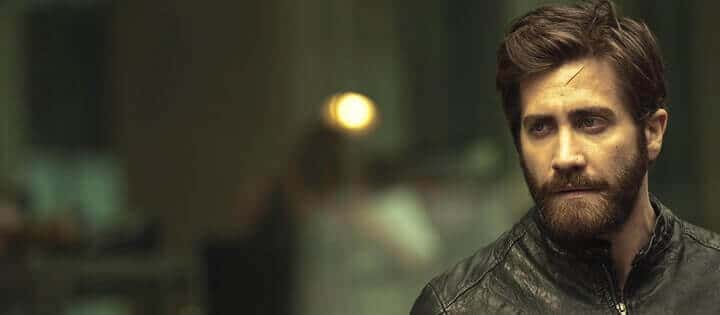 College history teacher Adam is shocked to discover that he has a doppelganger. His curiosity grows as to who his look-alike is and they eventually arrange to meet. Adam soon becomes obsessed with his twin and his affairs.
Another film to debut at the Toronto Film Festival, Enemy is definitely a different kind of brain teaser. Wrap your head around the climax of the film if you can because we definitely can't!
---
Copycat (1995)
Director: Jon Amiel
Cast: Sigourney Weaver, Holly Hunter, Dermot Mulroney, Harry Connick, William McNamara
Run-time/Episodes: 123 Minutes
IMDB Rating: 6.6/10 | Rotten Tomatoes Rating: 76%
Dr. Helen Hudson was shaken to her core after she was assaulted by a deranged man. She must soon confront her fears if she is to help solve a string of murders. Helen is a well-known psychologist that has focused her studies on serial killers and also worked on cases involving infamous deviants. In need of help to solve the murders she's investigating she is partnered with police officers Monahan and Goetz in the hope of catching the killer before he claims his next victim.
One of the best psychological thrillers of the 90s, you should definitely add this to your watch list! The film was also nominated for AFI's list of top 100 '100 years…100 thrills'.
---
Emelie (2016)
Director: Michael Thelin
Cast: Sarah Bolger, Carly Adams, Joshua Rush, Thomas Bair, Chris Beetem
Run-time/Episodes: 80 Minutes
IMDB Rating: 5.4/10 | Rotten Tomatoes Rating: 88%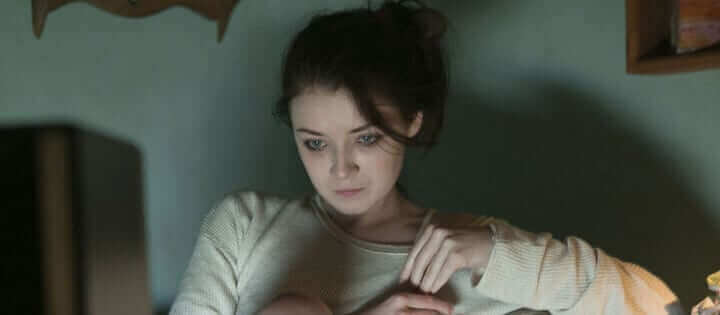 With the lives of his siblings under threat from new babysitter Emelie, eldest brother Jacob is forced to take drastic action after she soon reveals her psychotic nature.
If anything this film will definitely make you question your choice in babysitters! In contrast to Netflix's Original film The Babysitter, this thriller is certainly much darker and sinister in its approach.
---
A Patch of Fog (2015)
Director: Michael Lennox
Cast: Michael Lennox, Stephen Graham, Lara Pulver, Ian McElhinney, Arsher Ali
Run-time/Episodes: 90 Minutes
IMDB Rating: 6.5/10 | Rotten Tomatoes Rating: 86%
After novelist Sandy Duffy is caught shoplifting by security guard Robert Green, he agrees to become Robert's friend in exchange for no charges being filed. Now Sandy has an unwanted friend for life.
The film was only released to limited screenings in the United Kingdom prior to this the film debut at the Toronto Film Festival in 2015. Soon after its release, Netflix picked up the license to stream the film in the US.
---
The Game (1997)
Director: David Fincher
Cast: Michael Douglas, Deborah Kara Unger, Sean Penn, James Rebhorn, Carroll Baker
Run-time/Episodes: 135 Minutes
IMDB Rating: 7.8/10 | Rotten Tomatoes Rating: 73%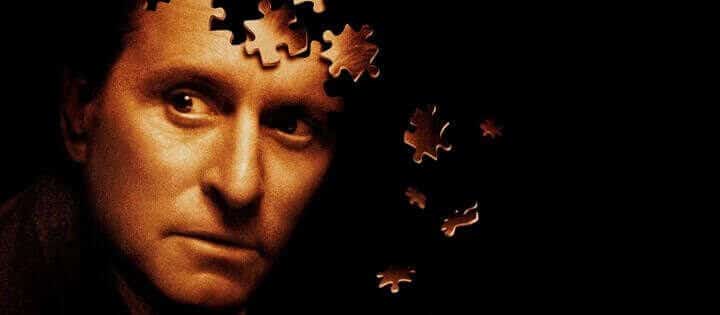 Wealthy banker Nicholas Van Orton is reunited with his estranged brother on his birthday after having received an odd gift from him that involves the receiver to be involved in a real-life game. The game starts off harmlessly, but as it becomes more and more sinister Orton soon starts fearing for his life.
David Fincher became one of the best directors out there during the 90s. While this film is first on this list for Fincher it definitely won't be the last. While lesser known out of the movies he has directed the film still did fairly well at the box office doubling its budget of $48 Million.
---
Sun Choke (2015)
Director: Ben Cresciman
Cast: Sara Malakul Lane, Sarah Hagan, Barbara Crampton, Evan Jones, Jim Boeven
Run-time/Episodes: 90 Minutes
IMDB Rating: 6.7/10 | Rotten Tomatoes Rating: 87%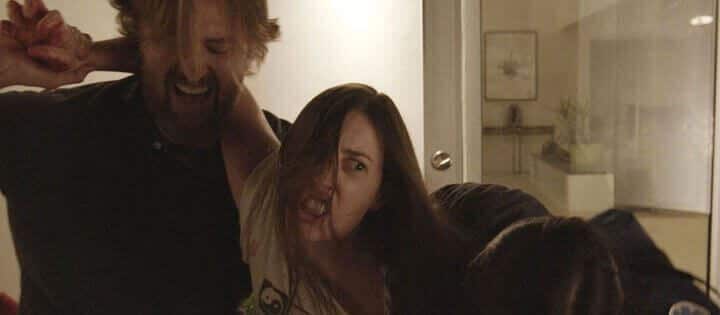 Subjected to a surreal wellness and health regimen after a recent psychotic break, Janie soon falls off the wagon of recovery as she develops an obsession with a young woman. Believing that she has a deep and profound connection with this woman, her obsession grows by the day.
Sun Choke thrives in its focus placed in the characterization of mental patients, but the film may come across cryptic and vague. Its strength lies in its character building.
---
The Invitation (2015)
Director: Karyn Kusama
Cast: Logan Marshall-Green, Michiel Huisman, Tammy Blanchard, John Carrol Lynch, Emayatzy Corinealdi
Run-time/Episodes: 100 Minutes
IMDB Rating: 6.7/10 | Rotten Tomatoes Rating: 88%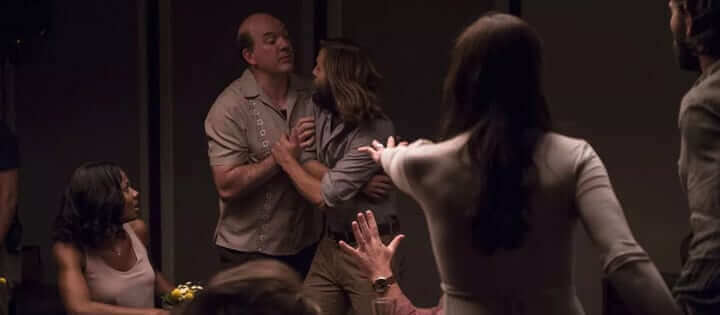 While attending a dinner party at his former house, a man starts to believe that his ex-wife and her new husband have sinister plans for the guests.
Psychological thrillers don't get much better than The Invitation. This is the sort of film that leaves you with a lot to think about. There is a powerful and intense atmosphere of dread and stress throughout, all building to a terrifying conclusion.
---
Bad Match (2017)
Director: David Chirchirillo
Cast: Lili Simmons, Jack Cutmore-Scott, Noureen DeWulf, Christine Donlon, Kahyun Kim
Run-time/Episodes: 90 Minutes
IMDB Rating: 5.6/10 | Rotten Tomatoes Rating: 100%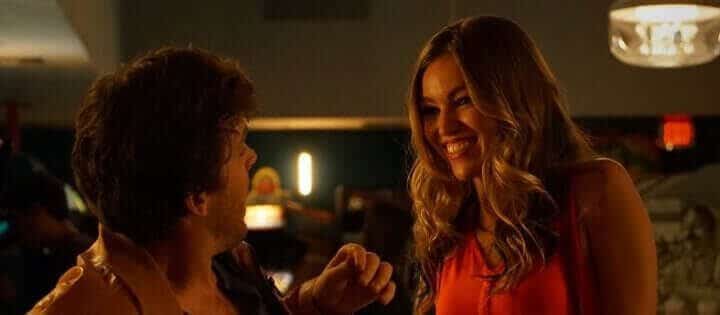 Internet Playboy Harris thinks he has everything sussed in life. He has lots of friends, a great job, and a very active sex life. However, his life soon spirals out of control after he is matched with Riley on a dating app.
Watch out who you're matching with on Tinder right? This film takes a microscopic look into the dangers of internet dating. All those swiping right may be a bit more cautious after watching this stalker thriller in action.
https://www.youtube.com/watch?v=cludvHBlLHs
---
Gerald's Game –

Netflix Original 
(2017)
Director: Mike Flanagan
Cast: Carla Gugino, Bruce Greenwood, Kate Siegel, Carel Struycken, Henry Thomas, Chiara Aurelia
Run-time/Episodes: 103 Minutes
IMDB Rating: 6.6/10 | Rotten Tomatoes Rating: 90%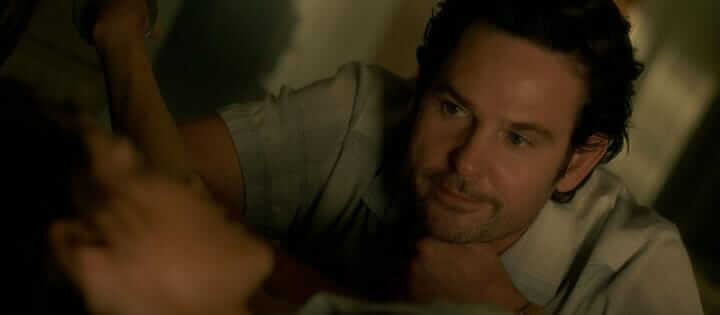 As you'd expect from an adaptation of a Stephen King novel, this movie is one of the tensest in the Netflix Original library and it scored well with fans and critics alike. Set in rural Alabama, it's about a couple who try to spice up their sex life with disastrous consequences. What begins as a simple game turns into a fantastic psychological horror.
Mike Flanagan returned to the hot seat once again to direct this adaptation of one of Stephen King's many novels. The tension he is able to bring from the book to the big screen is fantastic. Arguably his success with other titles such as Hush and Occulus is a massive reason why Flanagan and Netflix currently have an excellent partnership.
---
The Gift (2015)
Director: Joel Edgerton
Cast: Joel Edgerton, Jason Bateman, Rebecca Hall, Allison Tolman, Busy Phillips
Run-time/Episodes: 108 Minutes
IMDB Rating: 7.2/10 | Rotten Tomatoes Rating: 92%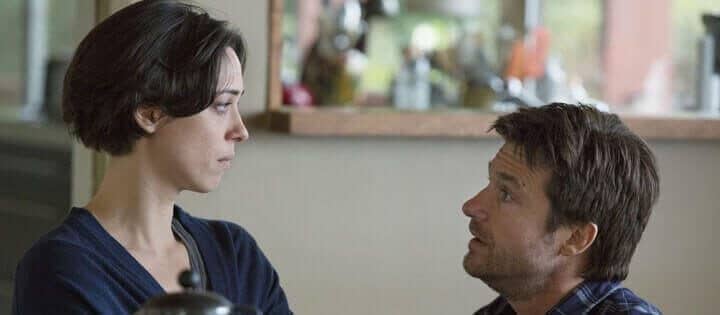 After Simon reconnects with Gordo, an acquaintance from his past, his life soon spirals out of control. After one fateful encounter after another, Simon soon recognizes that the man before him could bring a terrifying secret to light.
While Jason Bateman is definitely more well known for his roles in various comedies throughout his career, when he gets the chance to perform in a serious role he really gets to show off his acting chops.
---
Seven (1995)
Director: David Fincher
Cast: Bradd Pitt, Morgan Freeman, Kevin Spacey, Gwyneth Paltrow, Andrew Kevin Walker
Run-time/Episodes: 128 Minutes
IMDB Rating: 8.6/10 | Rotten Tomatoes Rating: 80%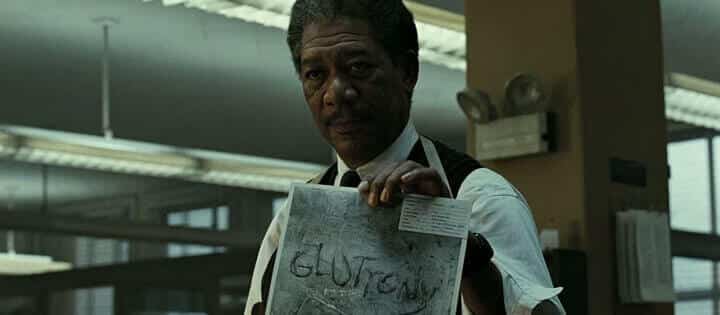 Retiring police detective William Somerset is partnered with transferee David Mills. After multiple sickening murders are discovered, the two homicide detectives realize that the elaborate murders are all connected and a serial killer is on the loose. With the murders linked to the seven deadly sins, it's a race against time to find the killer before he can reenact all seven sins.
Seven is easily one of the best films of the 90s. If you haven't seen it go to Netflix right now and start streaming it immediately. The neo-noir film is a masterclass of cinema and easily one of the best films David Fincher has ever directed.
---
The Sixth Sense (1999)
Director: M. Night Shyamalan
Cast: Haley Joel Osment, Bruce Willis, Toni Collette, Donnie Wahlberg, Olivia Williams
Run-time/Episodes: 110 Minutes
IMDB Rating: 8.1/10 | Rotten Tomatoes Rating: 85%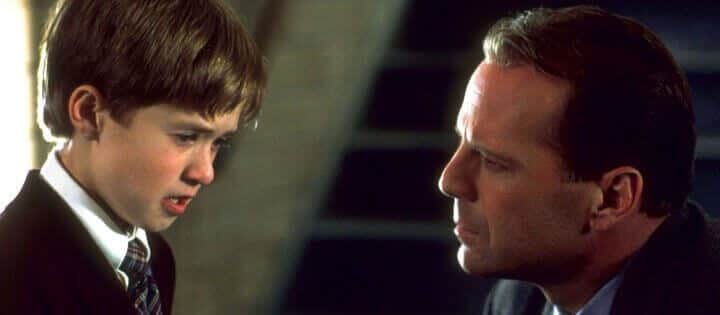 Cole Sear is haunted by ghosts that haven't passed on to the afterlife. Frightened by his power to see these spirits, Cole confides in child psychologist Dr. Malcolm Crowe. As Dr. Crowe endeavors to uncover the truth about Cole's abilities it will lead them both on a shocking journey of self-discovery.
"I see dead people" will easily go down as one of the most quoted lines in cinema history. Any time you hear those words you'll always be thinking of little Haley Joel Osment. The movie was a global phenomenon at the box office and blew the minds of audiences everywhere.
---
The Shining (1980)
Director: Stanley Kubrick
Cast: Jack Nicholson, Shelley Duvall, Danny Lloyd, Scatman Crothers, Louis Burns
Run-time/Episodes: 160 Minutes
IMDB Rating: 8.4/10 | Rotten Tomatoes Rating: 86%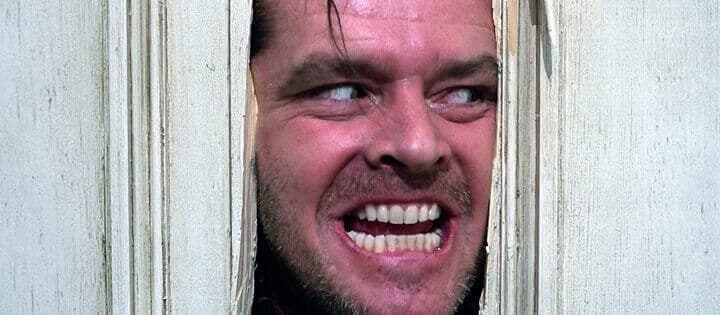 Jack Torrance takes a job as a winter caretaker at the isolated Overlook Hotel in Colorado hoping that his writer's block would be cured. Bringing his wife and young son with him to the hotel with him, his son Danny soon starts to experience psychic premonitions. Jack soon discovers the sinister secrets hotel holds and his mind quickly begins to unravel. Once he loses control Jack becomes a homicidal maniac with only one thing on his mind: terrorizing his family.
"Heeeeeere's Johnny!" While Stephen King wasn't particularly impressed by Stanley Kubrick's adaptation of his novel, The Shining would go down in history as one of the greatest horror films of all time.
---
The Interview (1998)
Director: Craig Monahan
Cast: Hugo Weaving, Aaron Jeffrey, Michael Caton, Tony Martin, Paul Sonkkila
Run-time/Episodes: 104 Minutes
IMDB Rating: 7.4/10 | Rotten Tomatoes Rating: 100%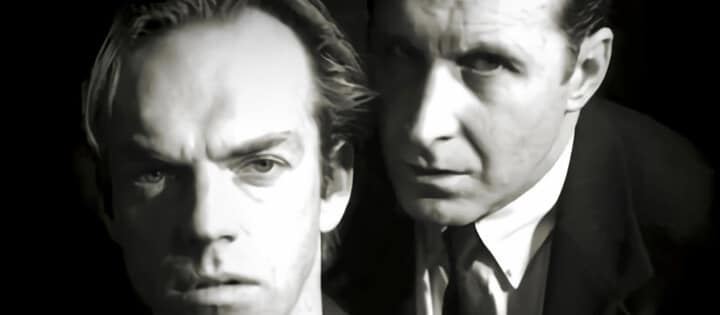 Eddie Fleming is arrested by the police while asleep in his bed and is brought to an interview room for interrogation. Originally believing he was brought in about a stolen car, after hours of interrogation it is soon revealed it is for involvement in serial killing instead.
The film won multiple awards in the United Kingdom and Hugo Weaving gained a fantastic reputation for his acting ability. Consequently, Weaving went on to star in the Matrix Trilogy as Mr. Smith and was also cast as Lord Elrond in the Lord of the Rings.
---
The Haunting of Hill House (2018)
Director: Mike Flanagan
Cast: McKenna Grace, Carla Gugino, Michael Huisman, Timothy Hutton, Violet McGraw, Victoria Pedretti
Run-time/Episodes: 10 Episodes (1 Season)
IMDB Rating: 9.1/10 | Rotten Tomatoes Rating: 89%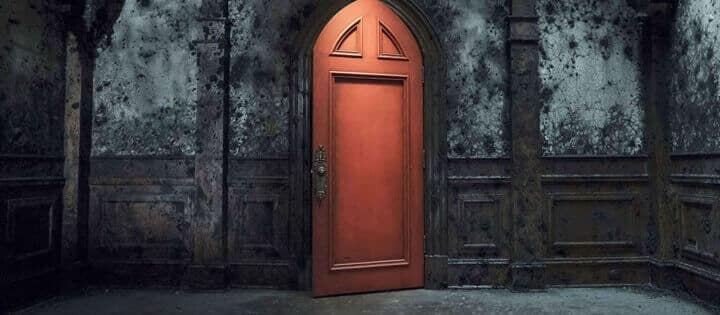 Twenty-six years after the Crain's left Hill House, they are still haunted by the ghosts of their past.
Easily one of the most enjoyable series viewed in a very long time, Hill House is an expert study of suspense and storytelling. Inspired by the novel of the same, Mike Flanagan hit a massive home run with his contribution to the show as both writer and director. If there are further plans for Flanagan to have future projects with Netflix then it is going to be a very exciting time to be a horror fan.
https://www.youtube.com/watch?v=G9OzG53VwIk&t=5s
---
The following titles didn't quite make the cut for the list above but are available to stream right now to your heart's content.
| Title | IMDB Rating | Rotten Tomatoes | Director | Cast | Runtime |
| --- | --- | --- | --- | --- | --- |
| Anguish (2015) | 4.5 | 62% | Sonny Mallhi | Ryan Simpkins, Annika Marks, Amberley Gridley | 91 Minutes |
| Buster's Mal Heart (2016) | 6 | 71% | Sarah Adina Smith | Rami Malek, DJ Qualls, Katie Lyn Sheil | 96 Minutes |
| Circle (2015) | 6 | N/A | Aaron Hann, Mario Miscione | Michael Nardelli, Julie Benz, Carter Jenkins | 87 Minutes |
| Clinical | 5.1 | N/A | Alistair Legrand | India Eisley, Vinessa Shaw, Kevin Rahm | 104 Minutes |
| Compulsion | 3.6 | N/A | Craig Goodwill | Analeigh Tipton, Marta Gastini, Nina Senicar | 92 Minutes |
| Cube 2: Hypercube | 5.6 | 45% | Andrzej Sekula | Kari Matchett, Geraint Wyn Davies, Grace Lynn Kung | 95 Minutes |
| Deceived | 6.1 | 39% | Damian Harris | Goldie Hawn, John Heard, Ashley Peldon | 108 Minutes |
| Delirium | 3.1 | N/A | Johnny Martin | Teresa Navarro, Griffin Freeman, Mike C. Manning | 96 Minutes |
| Demon Inside | 4.8 | N/A | Alfonso Pienda Ulloa | Paz Vega, Alfonso Herrera, Gala Montes | 93 Minutes |
| House on Willow Street | 5 | 67% | Alastair Orr | Sharni Vinson, Carlyn Burchell, Steven John Ward | 90 Minutes |
| Hypersomnia | 4.8 | N/A | Gabriel Grieco | Belen Chavanne, Candela Vetrano, Vanesa Gonzalez | 90 Minutes |
| I Am The Pretty Thing That Lives In The House – Netflix Film | 4.6 | 65% | Oz Perkins | Ruth Wilson, Lucy Boynton, Paula Prentiss | 87 Minutes |
| III – The Ritual | 4.9 | N/A | Pavel Khvaleev | Polina Davydova, LyuVOV Ignatushko, Evgeniy Gagarin | 80 Minutes |
| Inconceivable | 5.2 | 33% | Jonathan Baker | Nicolas Cage, Nicky Whelan, Gina Gershon | 106 Minutes |
| Indiscretion | 5 | N/A | John Stewart Muller | Mira Sorvino, Christopher Backus, Katherine McNamara | 99 Minutes |
| Lizzie Borden Took an Ax | 5.8 | 43% | Nick Gomez | Christina Ricci, Gregg Henry, Stephen McHattie | 87 Minutes |
| Madre | 5.7 | N/A | Aaron Burns | Daniela Ramirez, Nicolas Duran, Matias Bassi | 95 Minutes |
| Meeting Evil | 5.3 | 22% | Chris Fisher | Samuel L. Jackson, Luke Wilson, Leslie Bibb | 89 Minutes |
| My Teacher, My Obsession | 4.4 | N/A | Damian Romay | Rusty Joiner, Lucy Loken, Laura Bilgeri | 90 Minutes |
| Rebirth – Netflix Original | 5 | N/A | Karl Mueller | Nicky Whelan, Fran Kranz, Adam Goldberg | 101 Minutes |
| Return to Sender | 5.1 | 13% | Fouad Mikati | Rosamund Pike, Shiloh Fernandez, Nick Nolte | 96 Minutes |
| Run to Me | 5.1 | N/A | Philippe Gagnon | Claire Forlani, Amanda Jane Tilson, Michelle Nolden | 100 Minutes |
| Secret in Their Eyes | 6.9 | 40% | Billy Ray | Julia Roberts, Chiwetel Ejiofor, Nicole Kidman | 111 Minutes |
| Stereo | 6.6 | N/A | Maximilian Erlenwein | Jurgen Vogel, Petra Schmidt-Schaller, Moritz Bleibtreu | 95 Minutes |
| Stonehearst Asylum | 6.8 | 53% | Brad Anderson | Kate Beckinsale, Ben Kingsley, Jim Sturgess | 113 Minutes |
| Taking Lives | 6.2 | 22% | D. J. Caruso | Angelina Jolie, Ethan Hawke, Kiefer Sutherland | 109 Minutes |
| TAU – Netflix Original | 5.7 | 20% | Federico D'Alessandro | Maika Monroe, Ed Skrein, Gary Oldman | 97 Minutes |
| The Disappointments Room | 3.9 | 31% | D. J. Caruso | Kate Beckinsale, Lucas Till, Mel Raido | 92 Minutes |
| The Open House | 6.4 | 11% | Matt Angel, Suzanne Coote | Dylan Minnette, Edward Olson, Piercy Dalton | 94 Minutes |
| The Tortured | 5.5 | 60% | Robert Lieberman | Erika Christensen, Jesse Metcalfe, Bill Moseley | 79 Minutes |
| The Warning – A Netflix Film | 6 | 56% | Daniel Calparsoro | Aura Garrido, Raul Arevalo, Belen Cuesta | 92 Minutes |
| Trauma | 3.3 | 53% | Ed Gss-Donnelly, Colin Frizzell | Abbie Cornish, Lola Flanery, Justing Long | 93 Minutes |
| Trespass | 5.3 | 10% | Joel Schumacher | Nicole Kidman, Nicolas Cage, Cam Gigandet | 91 Minutes |
| Would You Rather | 5.7 | 57% | David Guy Levy | Brittany Snow, Sasha Grey, Jeffrey Combs | 93 Minutes |
---
Which thriller are you most excited to watch? Let us know in the comments below!