Friends was and has once again become a cultural phenomenon and with it scheduled to leave Netflix, we thought we'd take you through a definitive list of titles that are similar to Friends. 
As you've probably heard, Netflix is losing Friends come January 1st, 2020. That removal date only applies to the United States for now but other regions are expected to follow suit in the years to come.
With a few exceptions, the majority of shows like Friends as suggested by TasteDrive remain away from Netflix but we've included some below. Titles like Scrubs, Rules of Engagement and How I Met Your Mother used to be on Netflix but have all been removed.
Article Continues Below...
Naturally, once Seinfeld comes to Netflix in 2021, we'll be including that in our list but for now, here are our picks of the best series to watch on Netflix if you love Friends:
That 70's Show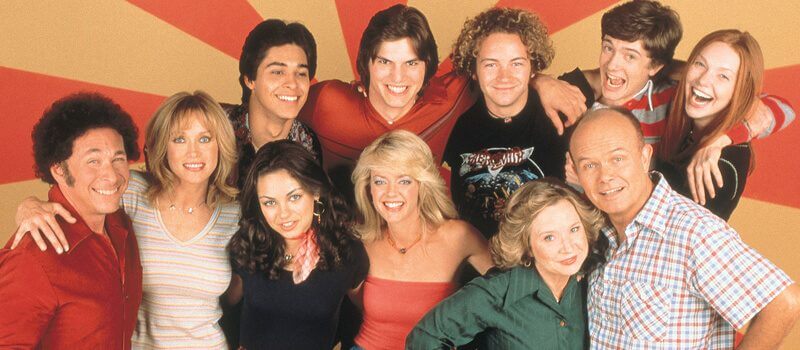 Number of seasons: All 8 seasons
What it's about: It's a coming-of-age comedy about a group of teenagers living in Wisconsin in the 1970s.
Who's in it?: Topher Grace, Laura Prepon, Mila Kunis, Ashton Kutcher, Tanya Roberts
Why it's like Friends: That 70's Show could be considered as a Friends series set a couple decades earlier. It's got all the similar tropes you'd expect from a sitcom from the 90s. Arguably this show doesn't get as much credit as it deserves when compared to Friends.
---
The Ranch
Netflix Original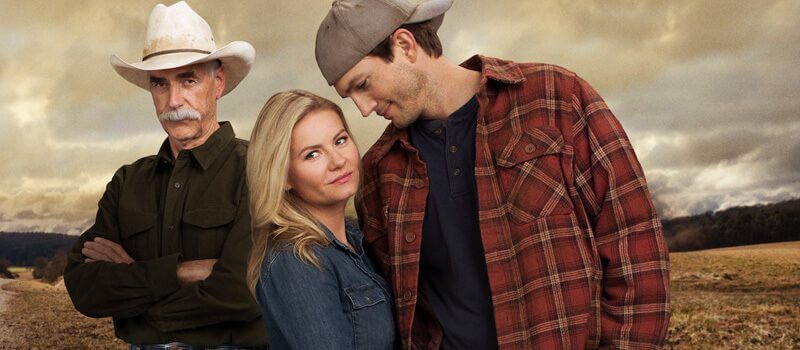 Number of seasons: 8 parts with part 8 scheduled to be the last.
What it's about: This sitcom is set in America's midwest and is about a struggling ranch and the family that operates it. Many characters have come and gone
Who's in it?: Ashton Kutcher, Sam Elliott, Grady Lee Richmond
Why it's like Friends: The series follows similar tropes that Friends uses
---
Grace & Frankie
Netflix Original

Number of seasons: 6 with a seventh and final season planned.
What it's about: Grace & Frankie is a sitcom that is one of the very best Netflix has produced and at the time of publishing has the honor of being the longest-running Netflix Original. The series is about a pair of older women who have to find a new path in life when their husbands reveal their love for each other.
Who's in it?: Jane Fonda, Lily Tomlin, Sam Waterston, and Martin Sheen.
Why it's like Friends: The key parallel between Friends and Grace & Frankie is that it shares the same creator.  The series has been renewed for a final seventh season which is due out in 2021.
---
Friends from College
Netflix Original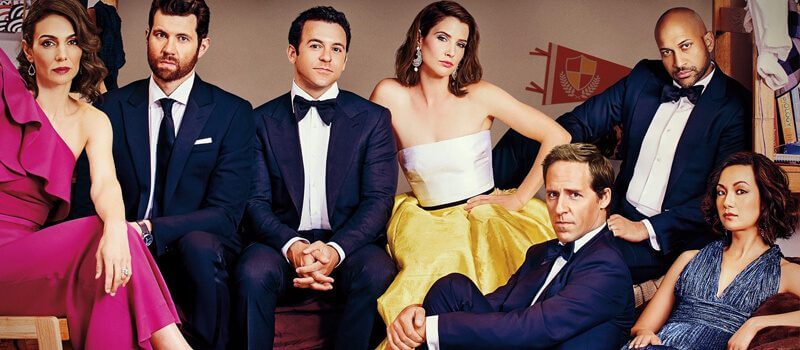 Number of seasons: 2 seasons with no more planned in the future
What it's about: Set years after a group of people attended college together, it's about them meeting up and seeing how far (or more often than not) they've gone in life.
Who's in it?: Keegan-Michael Key, Cobie Smulders, Annie Parisse
Why it's like Friends: The premise of the show is somewhat similar with a group of friends meeting up years after they first met. It shares a similar name with Friends in the title but sadly, it didn't share the success of Friends.
---
Wet Hot American Summer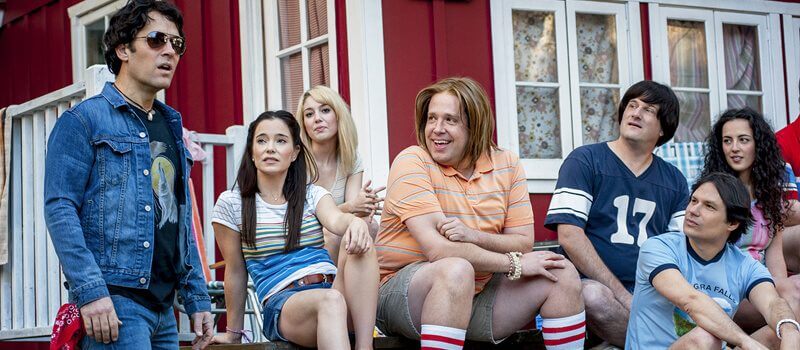 Number of seasons: 2 with one being First Day of Camp and Ten Years Later
What it's about: The two series follows on from the original cult comedy. The first series rewinds the clock on the movie and takes us back to the very first day of summer camp whereas the second series takes us ten years after the summer camp.
Who's in it?: Paul Rudd, Zak Orth, Marguerite Moreau, Bradley Cooper, Amy Poehler, Jason Schwartzman
Why it's like Friends: A lot of people watch Friends with nostalgia goggles on and these two series expand on that given the movie came out in the 1990s. It features well-known celebrities and features a great dynamic between the characters as found in Friends too.
There are our top 5 suggestions but for those on Netflix in the United States, here's a few more:
Frasier – all 11 seasons are streaming
Cheers – all 11 seasons are streaming
Parks & Recreation – all 7 seasons are streaming but is scheduled to leave in 2020.
The Office – All 9 seasons are streaming but are scheduled to leave in 2021.
Do you have any more suggestions for fellow Friends addicts? Will you be subscribing to HBO Max to keep watching the series? Let us know in the comments.