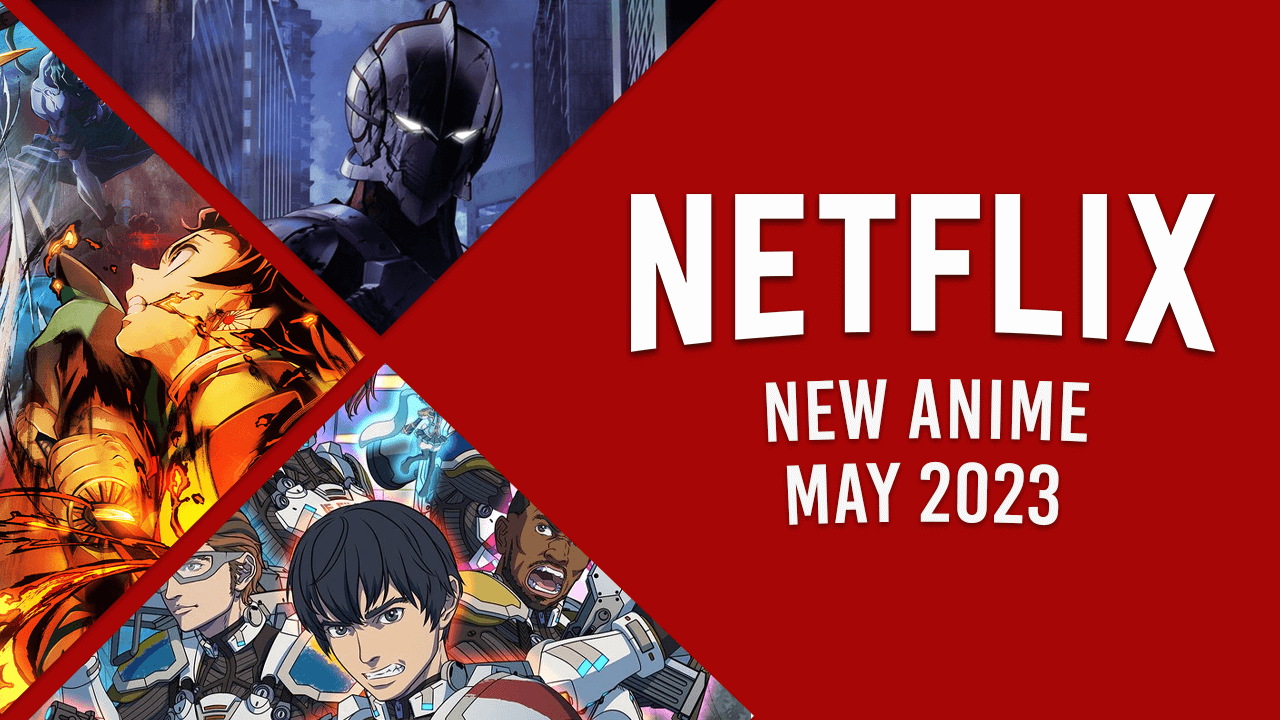 It's going to be a fun May for anime fans on Netflix with new episodes of Demon Slayer, a new season of Ultraman, and the debut of Yakitori: Soldiers of Misfortune.
Below is the scheduled list of anime coming to Netflix US in May 2023:
Article Continues Below...
---
New Episodes: 11
Genre:  Shonen, Horror | Runtime: 25 Minutes
Cast: Natsuki Hanae, Yoshitsugu Matsuoka, Hiro Shimono, Akari Kitô, Katsuyuki Konishi
Netflix Release Date: Monday, May 1st, 2023
Netflix has decided to list the two arcs of Demon Slayer as individual seasons, which means the Entertainment District Arc will be listed as Demon Slayer season 3 by the streaming service.
After the events of the Mugen Train Arc, Tanjiro, Insosuke, and Zenitsu are taken on a mission by Tengen Uzui, the Sound Hashira, to the entertainment district of Yoshiwara, Tokyo, where Uzui's three wives have mysteriously disappeared, a dangerous demon of the Upper Siz hunts its prey.
---
New Episodes: TBA
Genre: Action, Adventure | Runtime: 25 Minutes
Cast: Josh Hutcherson, D.C Douglas, Tara Sands, Gunnar Sizemore, Matthew Mercer
Netflix Release Date: Thursday, May 11th, 2023
The third season of Ultraman will conclude the fantastic adaptation of Eiichi Shimizu's manga.
Set several years after the first Ultraman series, Shin Hayata, now a defense minister, has no memories of how he became Ultraman and saved the world from the Kaijus. Matsushiro Ide, his former personnel in the Science Patrol, tries to help him recover his memories in order to assist the Science Patrol eliminate new threats from the aliens. When the alien Bemular finds out that Hayata's son, Shinjirou, starts showing superhuman strength, the Science Patrol risks everything to give Shinjirou the top-secret Ultrasuit to fight Bemular and save the world once again.
---
New Episodes: 6
Genre: Action, Adventure | Runtime: TBA
Cast: Kenjirô Tsuda, Akari Kitô, Wataru Takagi, Asami Seto, Tetsu Inada
Netflix Release Date: Thursday, May 18th, 2023
One of the exciting new anime announced at AnimeJapan 2023, Yakitori Soldiers could be a big hit for Netflix.
Set in a future where the solar system is dominated by trade federations who are in constant conflict. In order to escape his restrictive homeland of Japan, and under the recommendation of his military cook friend Pupkin, Akira enlists in a trade federation orbital drop infantry unit. Such infantry are notorious for their 70% casualty rate, and are nicknamed "Yakitori" for their expendability.
---
What anime series will you be watching on Netflix in May 2023? Let us know in the comments below!