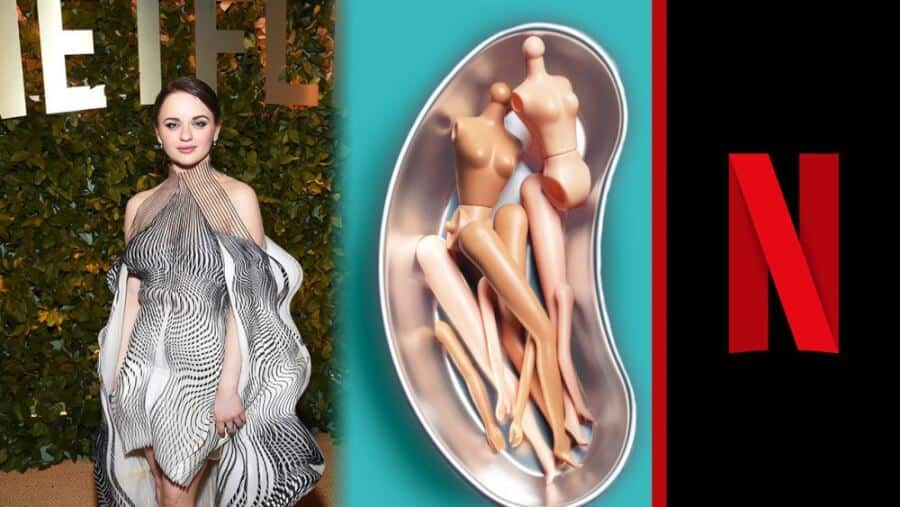 Continuing Netflix's dominance in the YA novel adaptation space, Netflix is set to adapt Uglies into a feature film which has now finished filming. The movie is headlined by Joey King who has been a fan of the Scott Westerfeld book forever and notably works with Netflix on an overall deal. 
Netflix's Uglies will be directed by McG (Joseph McGinty Nichol), whose credits include Charlie's Angels, Terminator Salvation, The Babysitter, Rim of the World, and many more. The script for Uglies was penned by Emmy nominated screenwriters Krista Vernoff (Grey's Anatomy, Shameless, Charmed) and Vanessa Taylor (The Shape of Water, Game of Thrones, Divergent).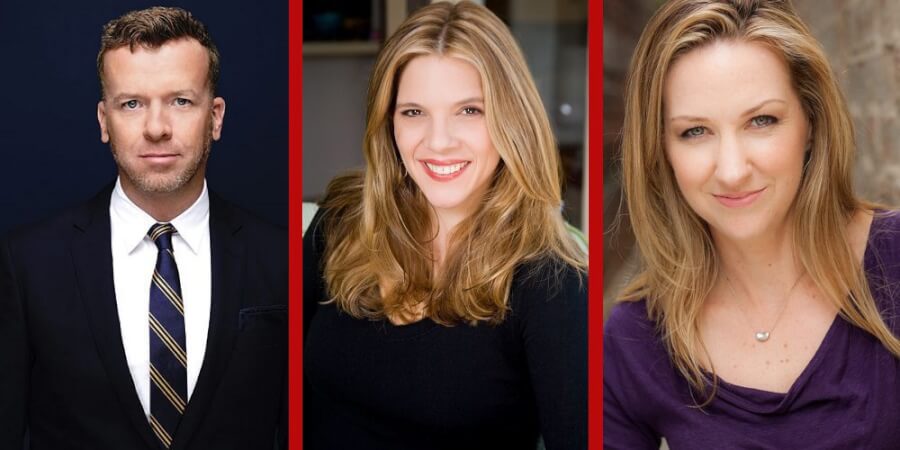 According to Deadline's sources, lead star Joey King has been a fan of the series for a long time and brought the series to Netflix –called them, got them to read the script and the book, and then King got Netflix to option it.
Joey King notably signed a first-look deal with Netflix in summer 2021 for upcoming projects from her production company, All The King's Horses.
Here's everything else we know about Netflix's Uglies:
---
What's the plot of Uglies?
As mentioned above, Netflix's Uglies will be an adaptation of Scott Westerfield's international bestselling novel of the same name that was first published in 2005. It later spawned many sequels.
The story is set in a world in which a compulsory operation at 16 wipes out physical differences and makes everyone pretty by conforming to an ideal standard of beauty. Here's the plot synopsis from Amazon:
Tally is about to turn sixteen, and she can't wait. In just a few weeks she'll have the operation that will turn her from a repellent ugly into a stunningly attractive pretty. And as a pretty, she'll be catapulted into a high-tech paradise where her only job is to have fun.

But Tally's new friend Shay isn't sure she wants to become a pretty. When Shay runs away, Tally learns about a whole new side of the pretty world—and it isn't very pretty. The authorities offer Tally a choice: find her friend and turn her in, or never turn pretty at all. Tally's choice will change her world forever.
---
Who is cast in Uglies?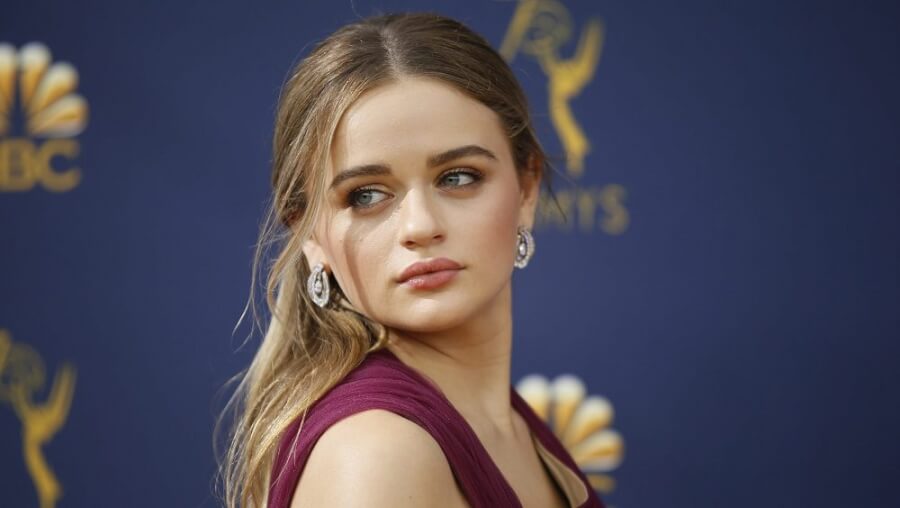 Joey King is known to be among the cast of Uglies. King has recently starred in the Kissing Booth films at Netflix as well as The Act, which earned her an Emmy nomination.
On October 18th, 2021 three further cast members have announced for Uglies. Brianne Tju, of Amazon's I Know What You Did Last Summer, Chase Stokes of Outer Banks, and Keith Powers of The Tomorrow War have been cast in unconfirmed roles.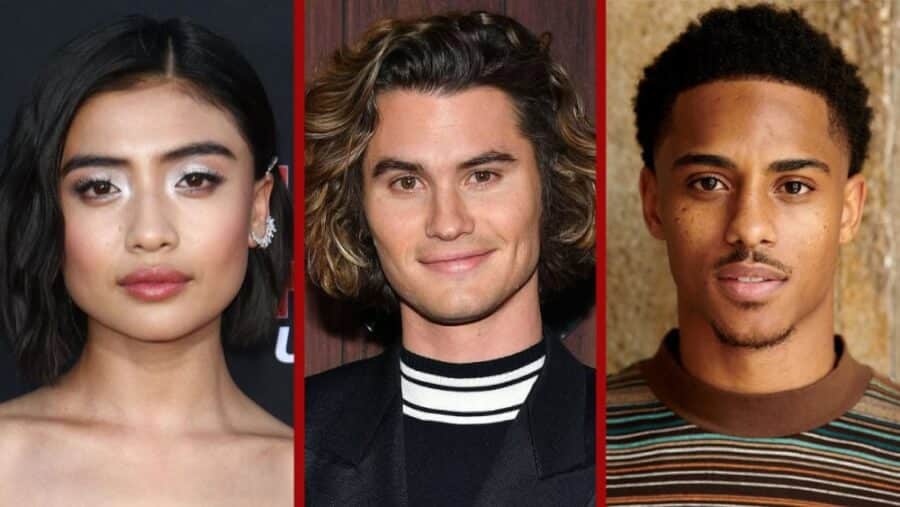 ---
What's the production status of Uglies?
Production for Netflix's Uglies will begin mid-October 2021 in Atlanta, US and is set to last until January 2022 according to issue 1265 of Production Weekly.
Filming actually wrapped up earlier than expected. On December 19th, Joey King posted on Instagram that filming had finished.
The caption reads as follows:
"Can't believe I spent the last several months playing a character I've dreamt about for 10 years. See you in Uglyville folks. #ThatsAWrap"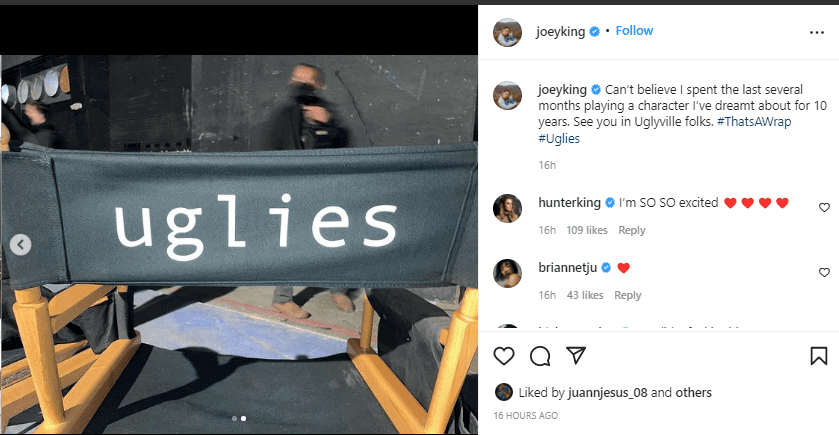 Scott Westerfeld also confirmed that filming had concluded but added there's a long way to go.
The filming is done! Now for the editing, VFX, music, etc. No release date yet. @netflix pic.twitter.com/Bf9sZhslKB

— Scott Westerfeld (@ScottWesterfeld) December 20, 2021
---
What's the Netflix release date for Uglies?
Netflix hasn't set a date for Uglies, but considering the filming schedule, we could expect the movie to be released in the latter half of 2022.