Sense8 season 3 seems inevitable at this point with most of the major cast already signed up for a third season. We've got all the news and gossip below plus a prediction for when season 3 of Sense8 will be on Netflix, we'll also keep this page up-to-date over the next few months as we hear more information.
The series is among the very best Netflix Originals available combining a solid concept from the minds of The Matrix with a great cast, impressive visuals and great action sequences we've come to expect from a Wachowski. It tells the story of sensates, a group of 8 individuals who are spiritually connected but are being hunted down by the BPO.
Season 1 landed on Netflix on June 5th, 2015 with season 2 landing around two years later on May 5th, 2017. There was also a Christmas episode that came in December 2016 which set up the story for season 2.
Season 3 Renewal Status
Official Renewal Status: Not yet officially renewed (Last updated: 05/07/2017)
Although not yet confirmed, given the show's popularity and the major cliffhanger at the end of season 2, it's almost certainly going to be renewed although not as quickly as other Netflix Originals as we'll go on to explain in a bit.
One source has reported that nearly all of the eight main stars have renewed their contracts. It's expected all the contracts will be renewed in the next few months meaning an update could be here by the end of August 2017.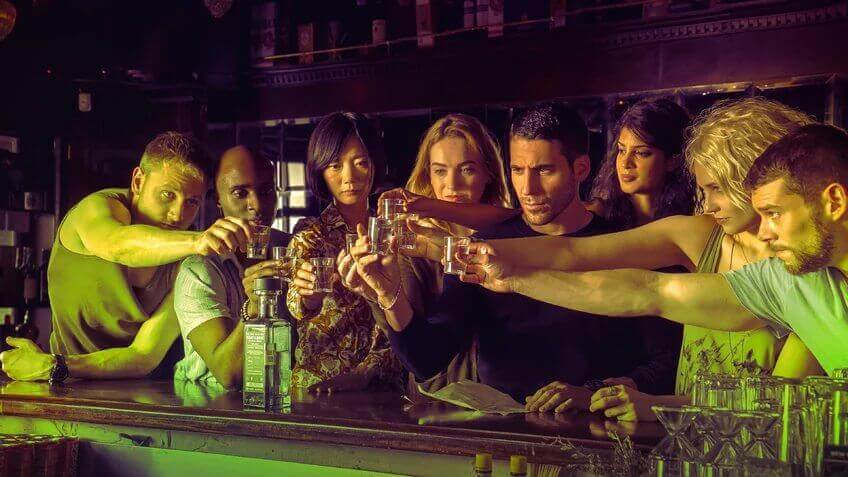 Season 3 Plot
Season 2 ended dramatically with Sun confronting her brother after a season and a half dispute. Most importantly, the team has dealt with Whispers but he's only one part of the BPO and Wolfgang is still in major trouble with the BPO getting ever closer and other clusters also posing a threat to our eight.
Not only that we have a lot to look forward to with Capheus's role for office and Lito's new career change in Hollywood.
We even think there's scope for Sense8 spending a series on a different cluster perhaps filling the gaps on one of the original ones starring Jonah and Whispers. This could be done in a Christmas special though.
When will season 3 of Sense8 come to Netflix?
Given the scope and scale of the series, we think we'll be waiting for quite some time for a third season. If the next season is the same distance away as season 2 was to 1, we can expect a 2019 summer release date.
We also think that there's a possibility of having a Christmas episode once again as the previous one covered a lot of ground. This would likely arrive in December 2018 if they did decide to go ahead with one.
Are you ready for more Sense8? Let us know in the comments below.