The fourth and fifth films directed by Quentin Tarantino, the Kill Bill films are a tremendous showcase of the director's love for Martial Arts films. Sadly we do have to report that the Kill Bill films are scheduled to leave Netflix in June! How long do you have left before they leave? Let's find out.
---
What is Kill BIll?
Kill Bill is the brainchild of Quentin Tarantino. Growing up Tarantino adored a huge variety of genres, martial arts films especially. Both films are inspired by the films the director growing up watching, ultimately Kill Bill is Tarantino's homage to his beloved childhood films.
There is a distinct difference between that of Kill Bill Volume 1 and Kill Bill Volume 2. While both films are based upon martial arts titles, the first volume was written in homage to classic east Asian films. As for Volume 2, the sequel has been classified as a 'Spaghetti Western,' the genre is famous throughout Hollywood with films such as The Good, The Bad and Ugly, Django Unchained and For a Few Dollars More.
Article Continues Below...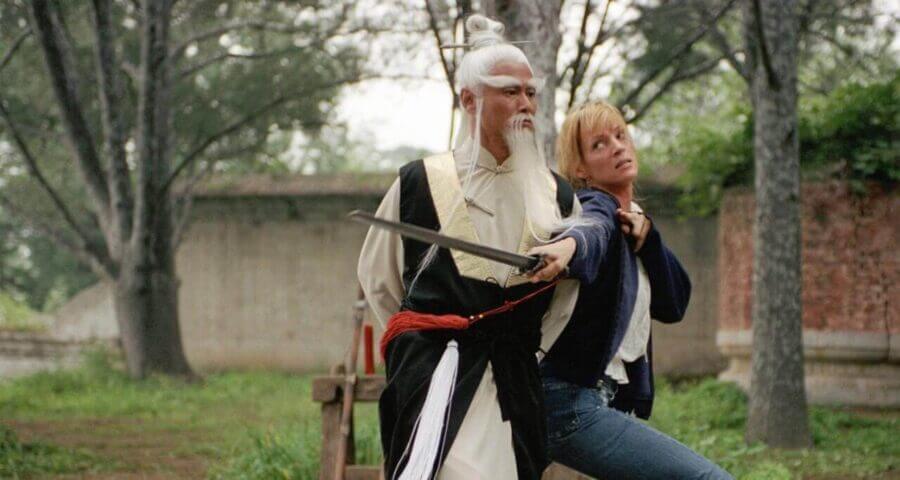 Tarantino originally wanted the entire film to be made into one. His plan changed once it was clear that audiences wouldn't be willing to sit through a film that's over four hours long.
The idea was to have one half based on the classic Asian martial art films while the Spaghetti Western would be the second half. This plan still somewhat came to fruition as Tarantino was able to create two films out of the one story.
---
When are the Kill Bill films scheduled to leave?
As you can see from the images below the availability of both Kill Bill films is only until the 1st of June, 2019. These last few days are the only time you have left to binge them! The start and ends of the month are usually when we see the largest number of titles leaving Netflix.
---
Are any other Quentin Tarantino films scheduled to leave?
The only Tarantino movies remaining on Netflix US is Pulp Fiction, The Hateful Eight and the extended edition of The Hateful Eight. None of these remaining titles are scheduled to leave as of yet.
---
Why are the Kill Bill films scheduled to leave Netflix?
Certainly, a contract we're not used to seeing Netflix license, both Kill Bill films were only licensed to stream for 16 months. In most instances Netflix licenses titles for 12, 36 or 60 months at a time. That's not to say subscribers haven't had ample time to stream both films.
Now even though the Kill Bill films are scheduled to leave Netflix it doesn't mean the license for it won't be renewed. There have been multiple instances when titles have left only to return soon after.

---
Where will I able to stream Kill Bill next?
You won't have to look too far if you still want to watch Kill Bill. Once the films have left Netflix streaming services such as Hulu and Amazon Prime are the most likely candidates.
There multiple smaller streaming services throughout the States but considering the prestige of Kill Bill, a much larger streaming service makes the most sense.
---
Will you be sad to see the Kill Bill films leave Netflix? Which of the two classics is your favorite? Let us know in the comments below!