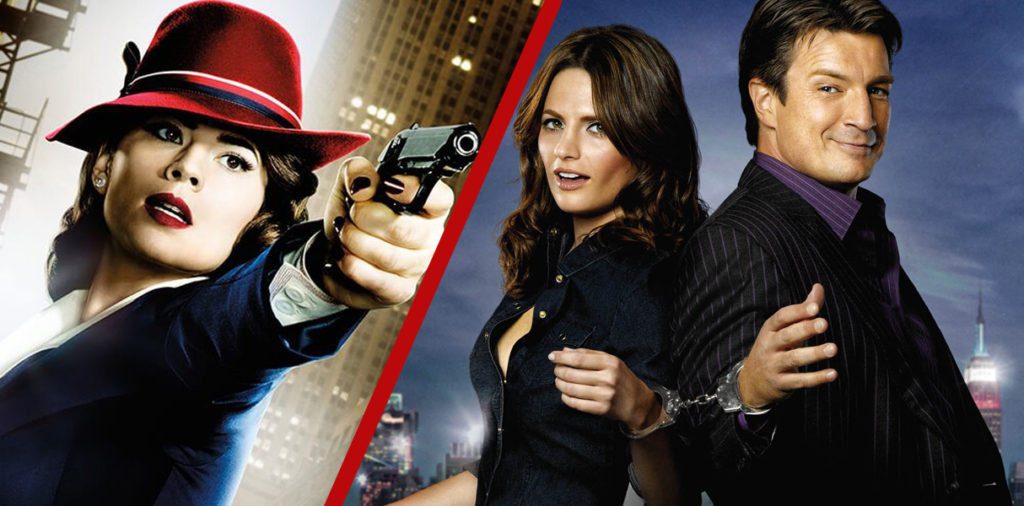 Every year in May, dozens of shows face the axe on network television and often fans reach out to Netflix to save them. We've taken a look at all the casualties this year and see if any should be on Netflix's purchase list and most importantly, get your view at the bottom.
Of the big TV casualties this year, among them were Agent Carter, Castle, CSI: Cyber, The Family, Nashville, The Muppets and Containment so could any of these be revived by Netflix?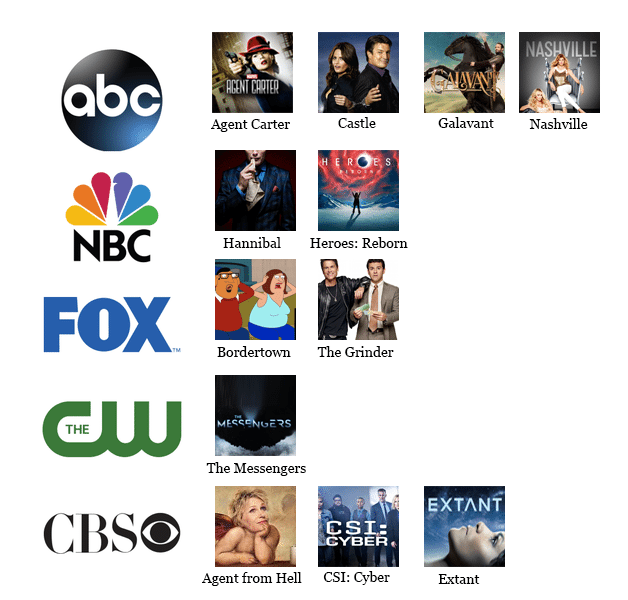 The most likely to be revived, given their current ongoing relationship with Marvel and its parent company, Disney would be Agent Carter. The Marvel series has been continuing the story of Peggy Carter who you'll remember from the original Captain America movie. It's failed to garner any of the traction that Netflix's own series Daredevil and Jessica Jones has and could possibly find a new home on Netflix along with its rumoured spinoff 'Most Wanted'. Already a massive campaign to save the show has sprung to life. The campaign to save Agent Carter has already begun.
Let's look over some of the big shows to be cancelled. Castle is perhaps one of the biggest surprises given that the shows cast was all signed up for another season. Given the fact that the cast was all signed up and had the rug pulled from beneath its feet, given a prompt response, Netflix could snap up the show relatively quickly.
Nashville is another show that has been arguably short lived on ABC. The TV drama with a heavy emphasis on country music has a massive following who will look to Netflix to revive their show.
A few other shows which have known their fait for a while including Hannibal and Person of Interest which Netflix has already had plenty of time reviving and we therefore don't think it's going to happen at this point.
Here's every show so far that has been cancelled :
Agent Carter (ABC)
Angel from Hell (CBS)
Best Time Ever With Neil Patrick Harris (NBC)
Bordertown (FOX)
Castle (ABC)
Cooper Barrett's Guide to Surviving Life (FOX)
CSI: Cyber (CBS)
Extant (CBS)
Galavant (ABC)
Grandfathered (FOX)
Hannibal (NBC)
Heroes Reborn (NBC)
Knock Knock Live (FOX)
Mike & Molly (CBS)
Mr Robinson (NBC)
Nashville (ABC)
Of Kings and Prophets (ABC)
Person of Interest (CBS)
Rookie Blue (ABC)
Second Chance (FOX)
The Grinder (FOX)
The Messengers (The CW)
The Muppets (ABC)
The Player (NBC)
The Whispers (ABC)
Under the Dome (CBS)
Wicked City (ABC)
As the slaughter of TV shows continue, TVLine has done a great complete roundup of every show renewed and cancelled for the year.
Now it's your turn, what show would you like for Netflix to revive? If enough voices shout out, you will be heard and we're giving you the opportunity now. Vote below and comment beneath that to show what shows you'd like Netflix to revive in 2016.
[interaction id="5735d4cb5dc790645b4cfb78″]