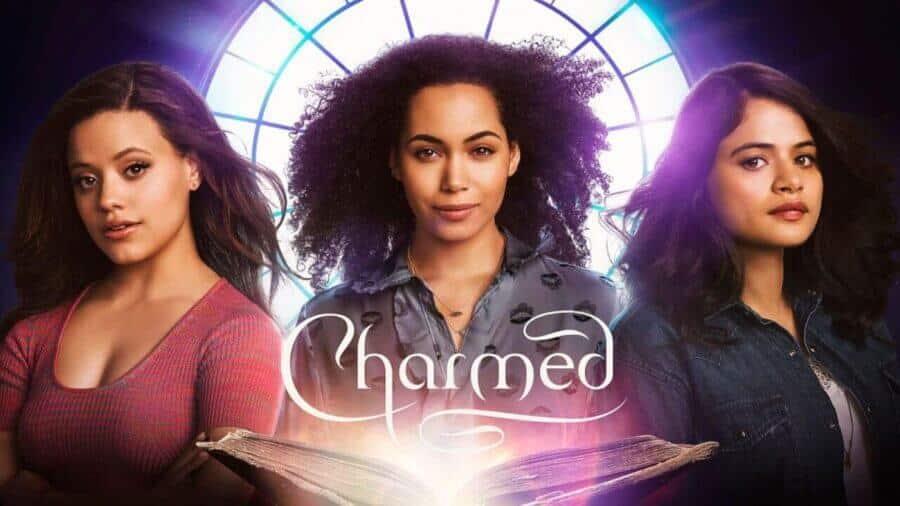 It's been over 12 years since we last saw Charmed on our screens. The CW has chosen to reboot the series which will see a new trio of sisters and say goodbye to the Halliwells. Will the reboot of Charmed come to Netflix and join the older series? Let's take a look at when season 1 of Charmed will be on Netflix.
The Charmed reboot is set to air on the CW Network on the 14th of October. Previously the show of the same name belonged to the now-defunct WB Television Network which in turn the CW replaced. Almost 12 years since Charmed ended, the CW ordered a pilot for production in January 2018 and the series was ordered for production in May 2018.
What Can We Expect From the Reboot?
The show will head back to its roots and follow three powerful witch sisters. Set in Hilltown Michigan, sisters Mel and Maggie Vera are reeling after the death of their mother by a demonic force. Three months after their mother's death, the sisters discover they have an older half-sister called Macy Vaughn. Macy had been kept secret by their mother but Macy has recently moved to Hilltown to accept a job at the university.
Reunited under the same roof for the very first time the sisters start to experience magical abilities. Their Whitelighter Harry reveals to the trio they are in fact sisters and descendants of a powerful bloodline whose destiny is to be the 'Charmed Ones' that protect innocents from supernatural entities.
---
When will Charmed Season 1 be on Netflix US?
Netflix is currently in contract with CW that allows them to stream their content once a show has finished airing a season on TV. The first season was previously listed to have 13 episodes but a further 9 episodes were ordered, totaling the first season at 22 episodes. Episodes air on Sunday nights at 9 pm on the CW.
At this point, Charmed is not confirmed to be coming to Netflix, but we expect it to fall under the existing contract. The contract sees new shows come to Netflix roughly a few weeks after it finishes airing.
The series like other CW counterparts took a winter break that lasted from the December 9th to January 20th. We expect Charmed to arrive on Netflix in May or June of 2019.
In the meantime, if you can't wait, the CW Seed app is currently streaming episodes.
---
What About Other Regions?
In the United Kingdom, the television broadcaster E4 will air the show. As for streaming, it is most likely to appear on 4OD. As to when it's coming to Netflix UK we can speculate sometime next summer or the early fall.
In Canada, Charmed will air on the W network.
Note: No Netflix region has secured Charmed as a Netflix Original like other CW shows.
---
Are you excited for the reboot of Charmed? Let us know in the comments below!