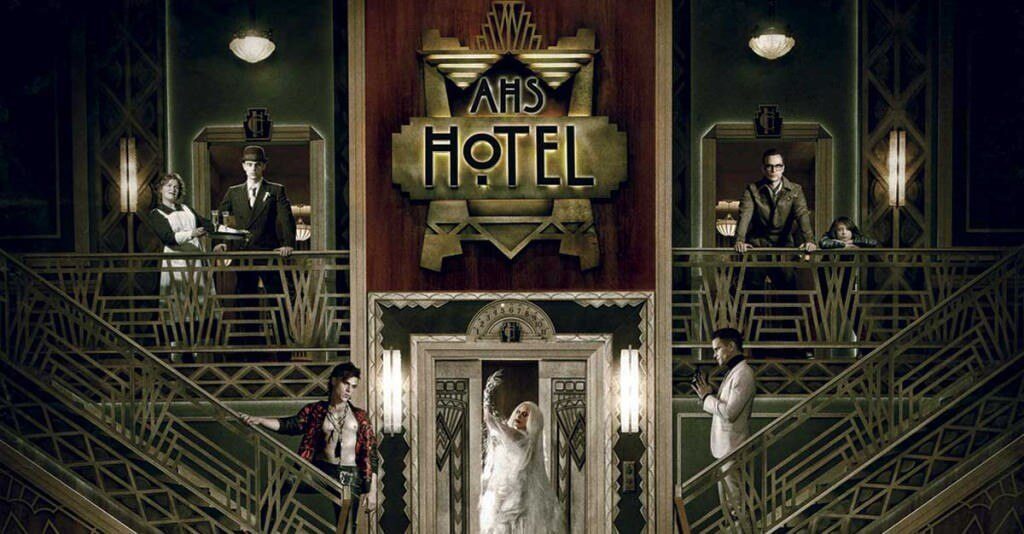 Update: American Horror Story Season 5 arrived on Netflix on October 4th, 2016. Wondering when season 6 of American Horror Story will be on Netflix?
Every season American Horror Story has been pushing the boundaries of what a TV horror series can be and this season has been been in the press a lot more mainly due to the inclusion of Lady Gaga in the lineup. So when can we expect season 5 of American Horror Story to land onto Netflix? Let's have a look.
The FX show kicked off in 2011 and has been turning heads ever since. The show follows a similar format season to season, with the cast generally staying the same but with a change in location, time period and story. The seasons are often known for their keyword whether it be Freak Show or season 5's, Hotel. Fun fact too, the shows creators are actually the pair that created Glee.
Article Continues Below...
Season 5 takes place in a Los Angeles Hotel in 2015. The retro hotel is also a disguise for a torture chamber created by the founder of the hotel. The season revolves around the dark themes around this torture chamber and how and if the residents manage to escape.
https://www.youtube.com/watch?v=6l_HeQyKEOU
The show is as creepy as ever and we can't wait for its return on Netflix. Season 5 contained 12 episodes that we expect to appear on the service all at once. Now we only need to know what month it's coming. For the past two years Netflix has released a new season of American Horror Story in October typically before Halloween. With that said we can firmly predict that you'll be seeing season 5 of American Horror Story streaming on Netflix from October 2016.
The only thing preventing this release date is a lapse in contract with FX but nothing has been reported on that or a potential exclusivity deal with a rival streaming network. If either of those are on the table, we'll let you know first here on What's on Netflix.