Netflix in November 2021 began releasing weekly hourly data for the top 10 movies (English and Non-English) as well as TV shows (English and Non-English). Sadly, the Netflix top 10 site is not the easiest to browse when wanting to find out how well a particular show has done. Below, we've built a title search that allows you to find out how well a show has performed globally with the available hourly data. 
All data is sourced from Netflix's Top 10 data site. New data releases every Tuesday around 8 PM GMT.
Note: Netflix top 10 data begins from July 4th, 2021 and currently goes up to December 3rd, 2023
---
CoComelon Top 10 Hours and Nielsen Overview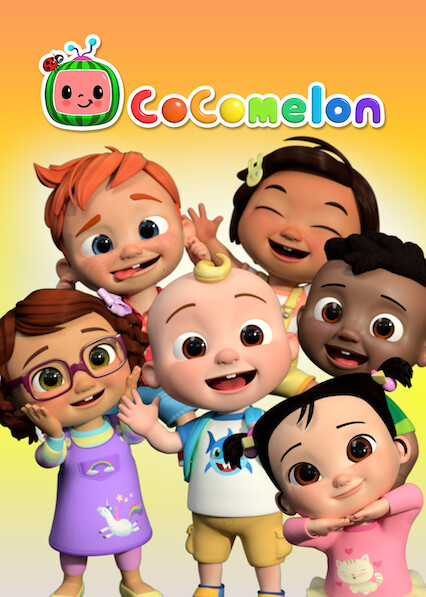 Netflix Original TitleFirst added to Netflix:
June 1st, 2020
Description:
Learn letters, numbers, animal sounds and more with J.J. in this edutaining series that brings fun times with nursery rhymes for the whole family!
Language:
English
Runtime: Number of Weeks in Official Netflix Global Top 10s:
19
Total Hours in the Official Netflix Global Top 10s:
150,010,000 Hours
Number of weeks in Nielsen top 10s:
122
Total Hours/Minutes from Nielsen Top 10s:
1,426.52 Million Hours (85,591 million minutes)
---
Official Netflix Top 10 Data
CoComelon: Season 1
| Week Period | Hours Viewed(M) | Rank | Week in Top 10 |
| --- | --- | --- | --- |
| August 29th, 2021 to September 5th, 2021 | 9,140,000 | 10 | 1 |
| October 15th, 2023 to October 22nd, 2023 | 3,600,000 (-61%) | 10 | 2 |
CoComelon: Season 3
| Week Period | Hours Viewed(M) | Rank | Week in Top 10 |
| --- | --- | --- | --- |
| June 27th, 2021 to July 4th, 2021 | 11,430,000 | 9 | 1 |
| August 15th, 2021 to August 22nd, 2021 | 10,990,000 (-4%) | 9 | 2 |
| August 22nd, 2021 to August 29th, 2021 | 11,030,000 (+0%) | 8 | 3 |
| August 29th, 2021 to September 5th, 2021 | 11,050,000 (+0%) | 7 | 4 |
| September 26th, 2021 to October 3rd, 2021 | 10,690,000 (-3%) | 10 | 5 |
CoComelon: Season 4
| Week Period | Hours Viewed(M) | Rank | Week in Top 10 |
| --- | --- | --- | --- |
| October 17th, 2021 to October 24th, 2021 | 15,930,000 | 8 | 1 |
| October 24th, 2021 to October 31st, 2021 | 13,710,000 (-14%) | 10 | 2 |
| November 21st, 2021 to November 28th, 2021 | 11,050,000 (-19%) | 9 | 3 |
| December 12th, 2021 to December 19th, 2021 | 10,000,000 (-10%) | 10 | 4 |
| December 19th, 2021 to December 26th, 2021 | 9,260,000 (-7%) | 9 | 5 |
CoComelon: Season 5
| Week Period | Hours Viewed(M) | Rank | Week in Top 10 |
| --- | --- | --- | --- |
| April 3rd, 2022 to April 10th, 2022 | 12,630,000 | 10 | 1 |
CoComelon: Season 8
| Week Period | Hours Viewed(M) | Rank | Week in Top 10 |
| --- | --- | --- | --- |
| July 23rd, 2023 to July 30th, 2023 | 1,800,000 | 10 | 1 |
| July 30th, 2023 to August 6th, 2023 | 1,700,000 (-6%) | 10 | 2 |
| August 27th, 2023 to September 3rd, 2023 | 1,700,000 (-0%) | 8 | 3 |
| October 8th, 2023 to October 15th, 2023 | 1,500,000 (-12%) | 7 | 4 |
| October 15th, 2023 to October 22nd, 2023 | 1,400,000 (-7%) | 9 | 5 |
| October 22nd, 2023 to October 29th, 2023 | 1,400,000 (-0%) | 10 | 6 |
---
Nielsen Top 10 Data
| Week Start | Week End | Nielsen Rank | Episodes | Raw Minutes | Converted Hours |
| --- | --- | --- | --- | --- | --- |
| January 4th, 2021 | January 10th, 2021 | 4 | 5 | 612 million minutes | 10.200 million hours |
| January 11th, 2021 | January 17th, 2021 | 8 | 5 | 468 million minutes | 7.800 million hours |
| January 18th, 2021 | January 24th, 2021 | 7 | 6 | 526 million minutes | 8.767 million hours |
| January 25th, 2021 | January 31st, 2021 | 8 | 6 | 528 million minutes | 8.800 million hours |
| February 1st, 2021 | February 7th, 2021 | 6 | 6 | 565 million minutes | 9.417 million hours |
| February 8th, 2021 | February 14th, 2021 | 9 | 6 | 587 million minutes | 9.783 million hours |
| February 15th, 2021 | February 21st, 2021 | 9 | 6 | 521 million minutes | 8.683 million hours |
| February 22nd, 2021 | February 28th, 2021 | 5 | 6 | 534 million minutes | 8.900 million hours |
| March 1st, 2021 | March 7th, 2021 | 6 | 6 | 475 million minutes | 7.917 million hours |
| March 8th, 2021 | March 14th, 2021 | 3 | 6 | 458 million minutes | 7.633 million hours |
| March 15th, 2021 | March 21st, 2021 | 4 | 6 | 506 million minutes | 8.433 million hours |
| March 22nd, 2021 | March 28th, 2021 | 4 | 6 | 599 million minutes | 9.983 million hours |
| March 29th, 2021 | April 4th, 2021 | 3 | 6 | 515 million minutes | 8.583 million hours |
| April 5th, 2021 | April 11th, 2021 | 4 | 7 | 475 million minutes | 7.917 million hours |
| April 12th, 2021 | April 18th, 2021 | 3 | 9 | 609 million minutes | 10.150 million hours |
| April 19th, 2021 | April 25th, 2021 | 4 | 9 | 584 million minutes | 9.733 million hours |
| April 26th, 2021 | May 2nd, 2021 | 4 | 9 | 517 million minutes | 8.617 million hours |
| May 3rd, 2021 | May 9th, 2021 | 4 | 9 | 519 million minutes | 8.650 million hours |
| May 10th, 2021 | May 16th, 2021 | 5 | 9 | 551 million minutes | 9.183 million hours |
| May 17th, 2021 | May 23rd, 2021 | 5 | 9 | 517 million minutes | 8.617 million hours |
| May 24th, 2021 | May 30th, 2021 | 4 | 9 | 543 million minutes | 9.050 million hours |
| May 31st, 2021 | June 6th, 2021 | 6 | 9 | 630 million minutes | 10.500 million hours |
| June 7th, 2021 | June 13th, 2021 | 6 | 12 | 758 million minutes | 12.633 million hours |
| June 14th, 2021 | June 20th, 2021 | 3 | 12 | 776 million minutes | 12.933 million hours |
| June 21st, 2021 | June 27th, 2021 | 2 | 12 | 712 million minutes | 11.867 million hours |
| June 28th, 2021 | July 4th, 2021 | 2 | 12 | 708 million minutes | 11.800 million hours |
| July 5th, 2021 | July 11th, 2021 | 4 | 12 | 667 million minutes | 11.117 million hours |
| July 12th, 2021 | July 18th, 2021 | 3 | 12 | 699 million minutes | 11.650 million hours |
| July 19th, 2021 | July 25th, 2021 | 3 | 12 | 679 million minutes | 11.317 million hours |
| July 26th, 2021 | August 1st, 2021 | 2 | 12 | 718 million minutes | 11.967 million hours |
| August 2nd, 2021 | August 8th, 2021 | 3 | 12 | 705 million minutes | 11.750 million hours |
| August 9th, 2021 | August 15th, 2021 | 2 | 12 | 714 million minutes | 11.900 million hours |
| August 16th, 2021 | August 22nd, 2021 | 1 | 12 | 732 million minutes | 12.200 million hours |
| August 23rd, 2021 | August 29th, 2021 | 2 | 12 | 719 million minutes | 11.983 million hours |
| August 30th, 2021 | September 5th, 2021 | 2 | 12 | 745 million minutes | 12.417 million hours |
| September 6th, 2021 | September 12th, 2021 | 4 | 12 | 636 million minutes | 10.600 million hours |
| September 13th, 2021 | September 19th, 2021 | 2 | 12 | 703 million minutes | 11.717 million hours |
| September 20th, 2021 | September 26th, 2021 | 1 | 12 | 675 million minutes | 11.250 million hours |
| September 27th, 2021 | October 3rd, 2021 | 1 | 12 | 635 million minutes | 10.583 million hours |
| October 4th, 2021 | October 10th, 2021 | 1 | 12 | 626 million minutes | 10.433 million hours |
| October 11th, 2021 | October 17th, 2021 | 2 | 15 | 662 million minutes | 11.033 million hours |
| October 18th, 2021 | October 24th, 2021 | 2 | 15 | 748 million minutes | 12.467 million hours |
| October 25th, 2021 | October 31st, 2021 | 1 | 15 | 807 million minutes | 13.450 million hours |
| November 1st, 2021 | November 7th, 2021 | 1 | 15 | 767 million minutes | 12.783 million hours |
| November 8th, 2021 | November 14th, 2021 | 1 | 15 | 812 million minutes | 13.533 million hours |
| November 15th, 2021 | November 21st, 2021 | 1 | 15 | 869 million minutes | 14.483 million hours |
| November 22nd, 2021 | November 28th, 2021 | 1 | 15 | 797 million minutes | 13.283 million hours |
| November 29th, 2021 | December 5th, 2021 | 1 | 15 | 786 million minutes | 13.100 million hours |
| December 6th, 2021 | December 12th, 2021 | 1 | 15 | 835 million minutes | 13.917 million hours |
| December 13th, 2021 | December 19th, 2021 | 1 | 15 | 840 million minutes | 14.000 million hours |
| December 20th, 2021 | December 26th, 2021 | 1 | 15 | 707 million minutes | 11.783 million hours |
| December 27th, 2021 | January 2nd, 2022 | 1 | 15 | 751 million minutes | 12.517 million hours |
| January 3rd, 2022 | January 9th, 2022 | 1 | 15 | 748 million minutes | 12.467 million hours |
| January 10th, 2022 | January 16th, 2022 | 2 | 15 | 707 million minutes | 11.783 million hours |
| January 17th, 2022 | January 23rd, 2022 | 2 | 15 | 686 million minutes | 11.433 million hours |
| January 24th, 2022 | January 30th, 2022 | 3 | 15 | 641 million minutes | 10.683 million hours |
| January 31st, 2022 | February 6th, 2022 | 2 | 15 | 742 million minutes | 12.367 million hours |
| February 7th, 2022 | February 13th, 2022 | 2 | 15 | 674 million minutes | 11.233 million hours |
| February 14th, 2022 | February 20th, 2022 | 2 | 15 | 661 million minutes | 11.017 million hours |
| February 21st, 2022 | February 27th, 2022 | 3 | 15 | 701 million minutes | 11.683 million hours |
| February 28th, 2022 | March 6th, 2022 | 3 | 15 | 647 million minutes | 10.783 million hours |
| March 7th, 2022 | March 13th, 2022 | 4 | 15 | 620 million minutes | 10.333 million hours |
| March 14th, 2022 | March 20th, 2022 | 2 | 15 | 721 million minutes | 12.017 million hours |
| March 21st, 2022 | March 27th, 2022 | 2 | 15 | 645 million minutes | 10.750 million hours |
| March 28th, 2022 | April 3rd, 2022 | 2 | 18 | 634 million minutes | 10.567 million hours |
| April 4th, 2022 | April 10th, 2022 | 3 | 18 | 771 million minutes | 12.850 million hours |
| April 11th, 2022 | April 17th, 2022 | 2 | 18 | 719 million minutes | 11.983 million hours |
| April 18th, 2022 | April 24th, 2022 | 2 | 18 | 730 million minutes | 12.167 million hours |
| April 25th, 2022 | May 1st, 2022 | 1 | 18 | 767 million minutes | 12.783 million hours |
| May 2nd, 2022 | May 8th, 2022 | 1 | 18 | 701 million minutes | 11.683 million hours |
| May 9th, 2022 | May 15th, 2022 | 1 | 18 | 715 million minutes | 11.917 million hours |
| May 16th, 2022 | May 22nd, 2022 | 1 | 18 | 682 million minutes | 11.367 million hours |
| May 23rd, 2022 | May 29th, 2022 | 1 | 18 | 632 million minutes | 10.533 million hours |
| May 30th, 2022 | June 5th, 2022 | 3 | 18 | 615 million minutes | 10.250 million hours |
| June 6th, 2022 | June 12th, 2022 | 3 | 18 | 664 million minutes | 11.067 million hours |
| June 13th, 2022 | June 19th, 2022 | 4 | 18 | 600 million minutes | 10.000 million hours |
| June 20th, 2022 | June 26th, 2022 | 3 | 18 | 619 million minutes | 10.317 million hours |
| June 27th, 2022 | July 3rd, 2022 | 2 | 18 | 655 million minutes | 10.917 million hours |
| July 4th, 2022 | July 10th, 2022 | 3 | 18 | 684 million minutes | 11.400 million hours |
| July 11th, 2022 | July 17th, 2022 | 3 | 18 | 692 million minutes | 11.533 million hours |
| July 18th, 2022 | July 24th, 2022 | 3 | 18 | 705 million minutes | 11.750 million hours |
| July 25th, 2022 | July 31st, 2022 | 1 | 18 | 696 million minutes | 11.600 million hours |
| August 1st, 2022 | August 7th, 2022 | 1 | 18 | 741 million minutes | 12.350 million hours |
| August 8th, 2022 | August 14th, 2022 | 3 | 18 | 702 million minutes | 11.700 million hours |
| August 15th, 2022 | August 21st, 2022 | 4 | 18 | 602 million minutes | 10.033 million hours |
| August 22nd, 2022 | August 28th, 2022 | 4 | 18 | 677 million minutes | 11.283 million hours |
| August 29th, 2022 | September 4th, 2022 | 4 | 18 | 693 million minutes | 11.550 million hours |
| September 5th, 2022 | September 11th, 2022 | 4 | 18 | 701 million minutes | 11.683 million hours |
| September 12th, 2022 | September 18th, 2022 | 3 | 18 | 785 million minutes | 13.083 million hours |
| September 19th, 2022 | September 25th, 2022 | 3 | 18 | 817 million minutes | 13.617 million hours |
| September 26th, 2022 | October 2nd, 2022 | 2 | 18 | 782 million minutes | 13.033 million hours |
| October 3rd, 2022 | October 9th, 2022 | 2 | 18 | 773 million minutes | 12.883 million hours |
| October 10th, 2022 | October 16th, 2022 | 3 | 18 | 723 million minutes | 12.050 million hours |
| October 17th, 2022 | October 23rd, 2022 | 6 | 18 | 757 million minutes | 12.617 million hours |
| October 24th, 2022 | October 30th, 2022 | 1 | 18 | 804 million minutes | 13.400 million hours |
| October 31st, 2022 | November 6th, 2022 | 1 | 18 | 862 million minutes | 14.367 million hours |
| November 7th, 2022 | November 13th, 2022 | 1 | 18 | 791 million minutes | 13.183 million hours |
| November 14th, 2022 | November 20th, 2022 | 1 | 18 | 860 million minutes | 14.333 million hours |
| November 21st, 2022 | November 27th, 2022 | 3 | 18 | 702 million minutes | 11.700 million hours |
| November 28th, 2022 | December 4th, 2022 | 1 | 18 | 873 million minutes | 14.550 million hours |
| December 5th, 2022 | December 11th, 2022 | 1 | 18 | 945 million minutes | 15.750 million hours |
| December 12th, 2022 | December 18th, 2022 | 1 | 18 | 959 million minutes | 15.983 million hours |
| December 19th, 2022 | December 25th, 2022 | 1 | 18 | 991 million minutes | 16.517 million hours |
| December 26th, 2022 | January 1st, 2023 | 2 | 18 | 932 million minutes | 15.533 million hours |
| January 2nd, 2023 | January 8th, 2023 | 1 | 18 | 960 million minutes | 16.000 million hours |
| January 9th, 2023 | January 15th, 2023 | 2 | 18 | 919 million minutes | 15.317 million hours |
| January 16th, 2023 | January 22nd, 2023 | 2 | 18 | 885 million minutes | 14.750 million hours |
| January 23rd, 2023 | January 29th, 2023 | 2 | 18 | 929 million minutes | 15.483 million hours |
| January 30th, 2023 | February 5th, 2023 | 4 | 18 | 790 million minutes | 13.167 million hours |
| February 6th, 2023 | February 12th, 2023 | 4 | 18 | 766 million minutes | 12.767 million hours |
| February 20th, 2023 | February 26th, 2023 | 2 | 21 | 884 million minutes | 14.733 million hours |
| February 27th, 2023 | March 5th, 2023 | 3 | 21 | 765 million minutes | 12.750 million hours |
| March 6th, 2023 | March 12th, 2023 | 4 | 21 | 727 million minutes | 12.117 million hours |
| March 13th, 2023 | March 19th, 2023 | 5 | 21 | 704 million minutes | 11.733 million hours |
| March 20th, 2023 | March 26th, 2023 | 3 | 21 | 775 million minutes | 12.917 million hours |
| March 27th, 2023 | April 2nd, 2023 | 1 | 21 | 810 million minutes | 13.500 million hours |
| April 3rd, 2023 | April 9th, 2023 | 3 | 22 | 683 million minutes | 11.383 million hours |
| April 10th, 2023 | April 16th, 2023 | 1 | 22 | 830 million minutes | 13.833 million hours |
| April 17th, 2023 | April 23rd, 2023 | 2 | 22 | 828 million minutes | 13.800 million hours |
| April 24th, 2023 | April 30th, 2023 | 2 | 22 | 804 million minutes | 13.400 million hours |
| May 1st, 2023 | May 7th, 2023 | 1 | 22 | 759 million minutes | 12.650 million hours |