Netflix in November 2021 began releasing weekly hourly data for the top 10 movies (English and Non-English) as well as TV shows (English and Non-English). Sadly, the Netflix top 10 site is not the easiest to browse when wanting to find out how well a particular show has done. Below, we've built a title search that allows you to find out how well a show has performed globally with the available hourly data. 
All data is sourced from Netflix's Top 10 data site. New data releases every Tuesday around 8 PM GMT.
Note: Netflix top 10 data begins from July 4th, 2021 and currently goes up to September 10th, 2023
---
Lucifer Top 10 Hours and Nielsen Overview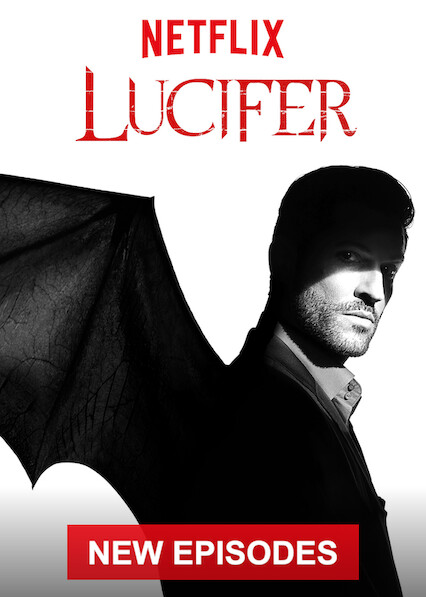 Netflix Original TitleFirst added to Netflix:
December 15th, 2018
Description:
Bored with being the Lord of Hell, the devil relocates to Los Angeles, where he opens a nightclub and forms a connection with a homicide detective.
Language:
English
Runtime: Number of Weeks in Official Netflix Global Top 10s:
12
Total Hours in the Official Netflix Global Top 10s:
351,030,000 Hours
Number of weeks in Nielsen top 10s:
26
Total Hours/Minutes from Nielsen Top 10s:
228.65 Million Hours (13,719 million minutes)
---
Official Netflix Top 10 Data
Lucifer: Season 3
| Week Period | Hours Viewed(M) | Rank | Week in Top 10 |
| --- | --- | --- | --- |
| June 27th, 2021 to July 4th, 2021 | 9,550,000 | 10 | 1 |
Lucifer: Season 1
| Week Period | Hours Viewed(M) | Rank | Week in Top 10 |
| --- | --- | --- | --- |
| September 12th, 2021 to September 19th, 2021 | 11,560,000 | 10 | 1 |
Lucifer: Season 5
| Week Period | Hours Viewed(M) | Rank | Week in Top 10 |
| --- | --- | --- | --- |
| June 27th, 2021 to July 4th, 2021 | 16,890,000 | 6 | 1 |
| July 4th, 2021 to July 11th, 2021 | 13,440,000 (-20%) | 9 | 2 |
| September 5th, 2021 to September 12th, 2021 | 12,260,000 (-9%) | 7 | 3 |
| September 12th, 2021 to September 19th, 2021 | 16,240,000 (+32%) | 6 | 4 |
| September 19th, 2021 to September 26th, 2021 | 12,180,000 (-25%) | 10 | 5 |
Lucifer: Season 6
| Week Period | Hours Viewed(M) | Rank | Week in Top 10 |
| --- | --- | --- | --- |
| September 5th, 2021 to September 12th, 2021 | 75,940,000 | 1 | 1 |
| September 12th, 2021 to September 19th, 2021 | 98,140,000 (+29%) | 2 | 2 |
| September 19th, 2021 to September 26th, 2021 | 42,990,000 (-56%) | 2 | 3 |
| September 26th, 2021 to October 3rd, 2021 | 25,110,000 (-42%) | 4 | 4 |
| October 3rd, 2021 to October 10th, 2021 | 16,730,000 (-33%) | 7 | 5 |
---
Nielsen Top 10 Data
| Week Start | Week End | Nielsen Rank | Episodes | Raw Minutes | Converted Hours |
| --- | --- | --- | --- | --- | --- |
| February 8th, 2021 | February 14th, 2021 | 10 | 75 | 194 million minutes | 3.233 million hours |
| March 15th, 2021 | March 21st, 2021 | 10 | 75 | 174 million minutes | 2.900 million hours |
| April 19th, 2021 | April 25th, 2021 | 7 | 76 | 201 million minutes | 3.350 million hours |
| April 26th, 2021 | May 2nd, 2021 | 10 | 77 | 140 million minutes | 2.333 million hours |
| May 3rd, 2021 | May 9th, 2021 | 10 | 77 | 190 million minutes | 3.167 million hours |
| May 17th, 2021 | May 23rd, 2021 | 6 | 77 | 321 million minutes | 5.350 million hours |
| May 24th, 2021 | May 30th, 2021 | 1 | 83 | 1,284 million minutes | 21.400 million hours |
| May 31st, 2021 | June 6th, 2021 | 1 | 83 | 1,838 million minutes | 30.633 million hours |
| June 7th, 2021 | June 13th, 2021 | 2 | 83 | 1,012 million minutes | 16.867 million hours |
| June 14th, 2021 | June 20th, 2021 | 2 | 83 | 703 million minutes | 11.717 million hours |
| June 21st, 2021 | June 27th, 2021 | 2 | 83 | 603 million minutes | 10.050 million hours |
| June 28th, 2021 | July 4th, 2021 | 3 | 83 | 450 million minutes | 7.500 million hours |
| July 5th, 2021 | July 11th, 2021 | 6 | 83 | 354 million minutes | 5.900 million hours |
| July 12th, 2021 | July 18th, 2021 | 8 | 83 | 284 million minutes | 4.733 million hours |
| July 19th, 2021 | July 25th, 2021 | 6 | 83 | 277 million minutes | 4.617 million hours |
| July 26th, 2021 | August 1st, 2021 | 7 | 83 | 202 million minutes | 3.367 million hours |
| August 2nd, 2021 | August 8th, 2021 | 9 | 83 | 223 million minutes | 3.717 million hours |
| August 9th, 2021 | August 15th, 2021 | 9 | 83 | 198 million minutes | 3.300 million hours |
| August 16th, 2021 | August 22nd, 2021 | 10 | 83 | 179 million minutes | 2.983 million hours |
| August 23rd, 2021 | August 29th, 2021 | 10 | 83 | 190 million minutes | 3.167 million hours |
| September 6th, 2021 | September 12th, 2021 | 2 | 93 | 1,052 million minutes | 17.533 million hours |
| September 13th, 2021 | September 19th, 2021 | 1 | 93 | 1,588 million minutes | 26.467 million hours |
| September 20th, 2021 | September 26th, 2021 | 2 | 93 | 860 million minutes | 14.333 million hours |
| September 27th, 2021 | October 3rd, 2021 | 3 | 93 | 536 million minutes | 8.933 million hours |
| October 4th, 2021 | October 10th, 2021 | 8 | 93 | 359 million minutes | 5.983 million hours |
| October 11th, 2021 | October 17th, 2021 | 10 | 93 | 307 million minutes | 5.117 million hours |