Netflix Original Marvel Series Release Schedule (2018-2019)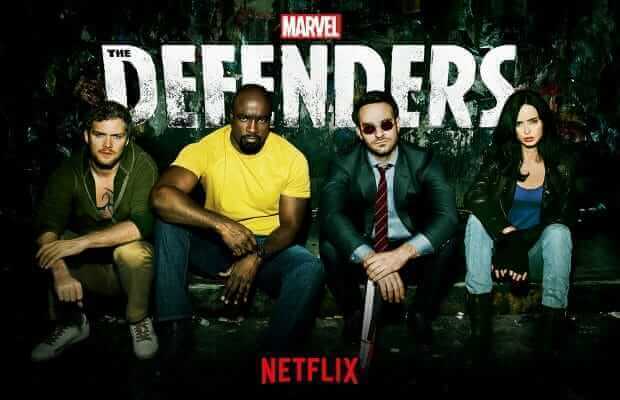 Welcome to your guide to the Marvel series coming soon to Netflix. We'll recap the journey we've had so far as we've had over 80 hours of content delivered from the Netflix series.
Timeline of the Marvel Series So Far
Just for a quick recap, here (in order of release) is the previous Marvel/Netflix titles to release.
Daredevil (Season 1) April 2015
Jessica Jones (Season 1) November 2015
Daredevil (Season 2) March 2016
Luke Cage (Season 1) September 2016
Iron Fist (Season 1) March 2017
The Defenders (Season 1) August 2017
The Punisher (Season 1) November 2017
Are the Marvel series leaving Netflix?
There have been some rumors floating around that Netflix will be losing the Marvel series thanks to Disney moving away from Netflix. This is hogwash. Although Disney does own the titles, they've been exclusively provided to Netflix and Disney pulling out of Netflix only covers the theatrical releases.
Note: This guide excludes ABC Marvel shows such as Agents of SHIELD, Agent Carter and Inhumans.
---
Jessica Jones: Season 2
Status: Confirmed
Release Date: Expected Early 2018
Jessica Jones first season landed in 2015 and is the Defender in most need of a new season. The first season ended dramatically with Jessica killing Kilgrave although it has been confirmed that David Tennant will be returning in some form for season 2.
In The Defenders, we see Jessica Jones returning, albeit it slowly, to her old freelance private investigator job having taken up the main case for The Defenders. Melissa Rosenberg, the showrunner for season 1 is returning for the second season. Jessia Jone S2 has been confirmed that it's nearing release which is why we think it'll come first next year.
---
Luke Cage Season 2
Status: Confirmed
Release Date: Expected Spring 2018 or Summer 2018
Announced soon after season 1 had wrapped up, Luke Cage is expected to have his second season in 2018 but given the amount of news that's been announced surrounding Powerman's next outing, we suspect he'll land towards the beginning or the middle of next year.
So far, we know about the new enemies Luke will be facing plus now he's met Iron Fist, will he begin his training as seen in the comics? Claire Temple and Misty also have stories that need to be wrapped up after the events of The Defenders too so this may even come before Jessica Jones. Much like Jessica Jones, the series will be keeping its showrunner from season 1 and is also said to have completed filming.
---
Daredevil: Season 3
Status: Confirmed
Release Date: Expected Fall 2018
Daredevil had quite the ending in The Defenders and as a result, he's got a bit of healing before he can think about returning to him being the devil of Hells Kitchen. COO of Netflix has said that it will be 2018 'at the earliest' for a possible season 3 of Daredevil but we still think it'll be heading our way before a new season of Iron Fist thanks to open plot points and unanswered questions at the end of The Defenders.
---
Iron Fist: Season 2
Status: Confirmed
Release Date: 2019 
Despite negative reviews of his first solo outing, there's still more story to be told for Danny Rand. The Defenders followed directly on from his first season and with The Hand gone, it's likely that Iron Fist will be the last of The Defenders to be getting a new season. Most of Iron Fist's storylines have wrapped up thanks to the destruction of the hand but that's not to say there isn't still plenty of unanswered questions.
With a potential crossover with Luke Cage in the works, it's likely that we will see him cameo before 2019 but given 2018's tight release schedule, Iron Fist is at the back of the queue for the time being.
---
The Punisher Season 2 or The Defenders Season 2?
Sadly, neither of these series have yet to be given second season renewals. The Defenders has been renamed on Netflix to be a 'limited series' which means that'll likely be the only time all four team up together. The Punisher is a little less clear but again, you can expect a long wait for it to release thanks to a busy 2018.