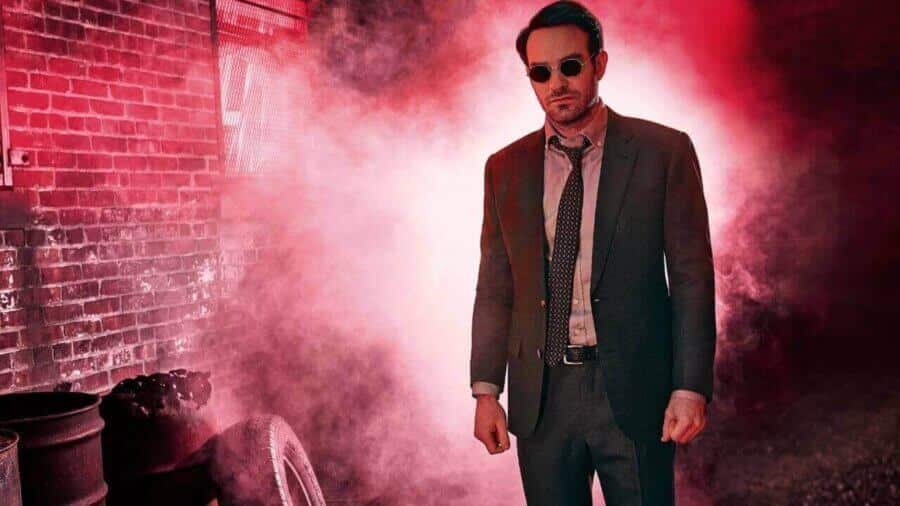 With great sadness, we have to report that Daredevil season 4 has been canceled by Netflix. Despite another fantastic season for the man without fear, it hasn't stopped the cancelation train that appears to be ongoing at Netflix. But what does this mean for the rest of the MCTVU? Will the show remain on Netflix? Let's find out.
Daredevil was easily the stand out show for Marvel on Netflix. Despite the blip that was The Defenders, the character of Daredevil has been compelling and easily one of the best-portrayed superheroes on TV. In spite of the immense fan following and prestige Daredevil has received over the past few years, Netflix has chosen not to produce any further seasons. The news came early in the evening yesterday, and it is safe to say fans across the globe are devasted by the news.
This makes the 3rd out of 5 Marvel tv shows to be canceled by Netflix. Considering Daredevil was seen as the flagship show of the TV Verse on Netflix, the future looks grim for the last 2 standing Jessica Jones and The Punisher. The remaining shows are set to air next year. There hasn't been any news on any further cancelations is yet to be announced, we could potentially expect some news to drop prior to their release if Netflix is going to cancel.
---
Why has Netflix Canceled Daredevil?
In a statement to Deadline, a representative had the following to say about Daredevil:
Marvel's Daredevil will not return for a fourth season on Netflix," the streamer said in a statement tonight to Deadline. We are tremendously proud of the show's last and final season and although it's painful for the fans, we feel it best to close this chapter on a high note. We're thankful to our partners at Marvel, showrunner Erik Oleson, the show's writers, stellar crew and an incredible cast including Charlie Cox as Daredevil himself, and we're grateful to the fans who have supported the show over the years.
Going by the statement above it hasn't come down to a lack of quality or poor viewership as to why Daredevil was canceled.
Disney is set to release its own streaming service Disney+ in the coming year. Most if not all of Disney's content within the Netflix library will eventually leave. While there are a number of factors involved in why a show gets canceled, the fact that Disney will be in direct competition with Netflix is a big factor.
---
How has the cast reacted?
I'm so sad that we won't be continuing this story. Mostly I'll miss seeing the friends I've made everyday. Thank you to every person who contributed to this series over the years. And to @erikoleson because of you we are going out on a high. @Daredevil #Daredevil pic.twitter.com/aVmXu1UwFu

— Deborah Ann Woll (@DeborahAnnWoll) November 30, 2018
Heartbroken and surprised. But what a helluva way to go out! Thank you @stevendeknight and @erikoleson . I will miss Marci terribly but so proud to have played in your world. #Daredevil @Daredevil pic.twitter.com/mGCUbokaoF

— Amy Rutberg (@AmyRutberg) November 30, 2018
---
Will I still be able to stream Daredevil and the remaining Marvel shows?
It has already been confirmed that the shows Netflix has produced will remain on Netflix. Disney is a family orientated business, therefore with the release of their own streaming service, there isn't a home for R-rated content on theirs. As all the Marvel shows on Netflix aren't 'family' friendly, they definitely are staying for the foreseeable future.
---
How have fans responded to the news?
Many fans are incredibly dismayed and angered by the news. A lot of fans have taken to Twitter to express their anger after being blindsided.
charlie cox deserves so much better than this he worked his ass off this season and portrayed matt murdock BEAUTIFULLY and this is how u treat him. fuck u netflix absolutely fuck u

— emma #RenewDaredevil (@spideytom) November 30, 2018
Charlie Cox did a phenomenal job with him. he loved playing daredevil so much this is unfair pic.twitter.com/6wx8LGMZ6t

— hannah (@lillseb) November 30, 2018
charlie cox will and always be matt murdock, our daredevil. thank you for ur dedication, hard work to this amazing character you helped bring to life. you deserved better. pic.twitter.com/go5jWX60qE

— ashley #renewdaredevil (@ragnamurdock) November 30, 2018
---
Is the character of Daredevil dead?
No. Daredevil is alive and will return in some capacity for future Marvel projects. Whether or not it will be animated or live-action is unknown.
If Disney chooses to portray the character in live-action they better recast Charlie Cox or they may have a riot on their hands.
Charlie Cox as Daredevil is one of the greatest castings of all time. A brilliant actor who perfectly captured the essence of the character, and someone who genuinely loves the material and the character. Hopefully he will return as Matthew Murdock, the Devil of Hell's Kitchen. pic.twitter.com/xS53IOdVCW

— Mickey 🕵️‍♂️ (@Mickeysei34) November 30, 2018
---
What is the future of Marvel on Netflix?
The future is very bleak for Marvel shows on Netflix. As we have already stated, Daredevil was the flagship show on Netflix. A show with the quality and caliber of Daredevil being canceled will undoubtedly have a ripple effect on the remaining two shows.
There is currently no news on the status of the remaining shows after their next seasons have aired. At this point we fully expect a statement to be released in the run-up to the release of the Punisher. If any further news breaks regarding the future of Marvel on Netflix we'll be on hand to report it.
Are you upset that Daredevil has been canceled? Let us know in the comments below!